Boston College's graduate programs performed exceptionally well in the U.S. News & World Report 2020 "Best Graduate Schools" rankings, released today.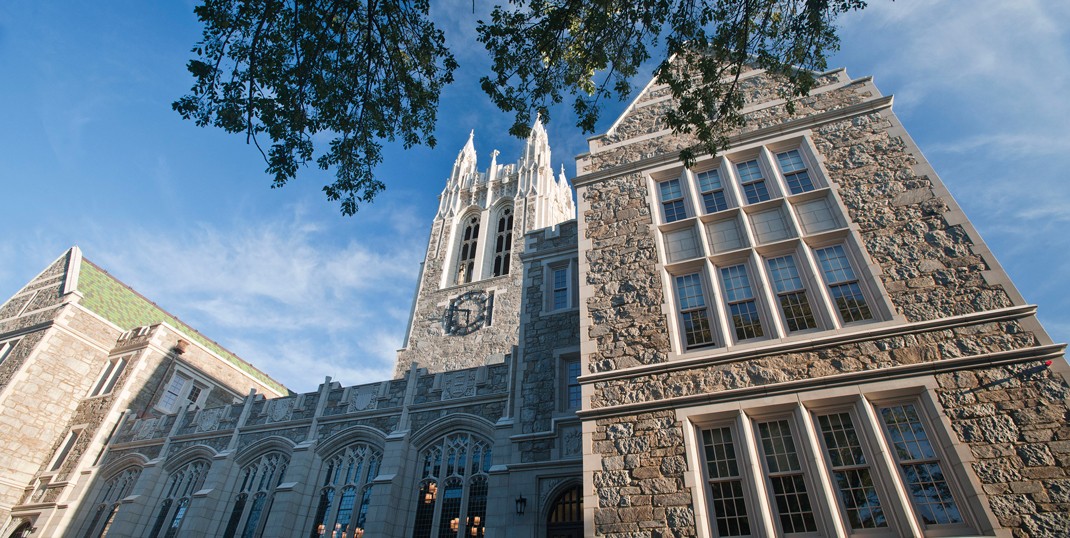 The Connell School of Nursing rose four spots in the rankings to 28th, its highest placement since 2007. It also enjoyed a strong showing in a variety of specialty rankings, including 11th in Nurse Practitioner: Psychiatric/Mental Health; 12th in Nurse Practitioner: Adult Gerontology-Primary Care; and 22nd in Nurse Practitioner: Family. The school's Nurse Anesthesia program maintained its ranking at 22nd.
Boston College School of Social Work rose one point in the rankings to 10th overall, reclaiming its place as a top-10 school and the University's highest-ranked graduate program.
The Carroll School of Management's full-time M.B.A. program rose five posts in the rankings to 43rd, and its part-time M.B.A. program placed 28th overall, the highest ranking of any part-time program in the Boston area. The Carroll School's finance program maintained its position at 23rd overall, and marketing rose to 25th among national programs. Accounting also improved in the rankings to 31st, a rise of four places from 2018.
Boston College Law School retained its rank of 27th this year. The Law School also was well represented in several specialty rankings, placing 14th in Tax Law, 27th in Environmental Law, 29th in Legal Writing, and 31st in International Law.     
The Lynch School of Education and Human Development ranked 22nd overall, the highest placement of any Jesuit or Catholic school of education. Its Student Counseling and Personnel Services program ranked 10th, and its Educational Administration program placed 26th.       
Also, in the QS Rankings of international Schools of Theology, Divinity, and Religious Studies, released in late February, the School of Theology and Ministry and the Department of Theology earned a global ranking of 11th overall.
"Excellence in graduate and professional education is an important part of Boston College's mission," said Provost and Dean of Faculties David Quigley. "This recognition of the quality of programs across the University is wonderful evidence of our graduates' impact in a host of professions."  
Jack Dunn | University Communications