Lori Niehaus '18 (at right) delivers meals to Holy Cross Hospital.
For Lori Niehaus '18, food and community are inextricably linked.
During a Fulbright teaching assistantship in Malaysia last year, the former biology and international studies major bonded with local families by sharing meals in their homes. Now, as co-founder of Feed the Front Line Chicago, she's helping restaurants in her home state stay afloat while delivering food to essential workers. 
The transition from teaching in a remote village to running a nonprofit in the U.S. didn't happen overnight, but it came close. After finishing her Fulbright grant in November, Niehaus spent three months traveling before returning to her parents' home in February to plot her next move. A month later, the coronavirus pandemic swept the midwest, leading the city of Chicago to shut down all non-essential businesses, including restaurants.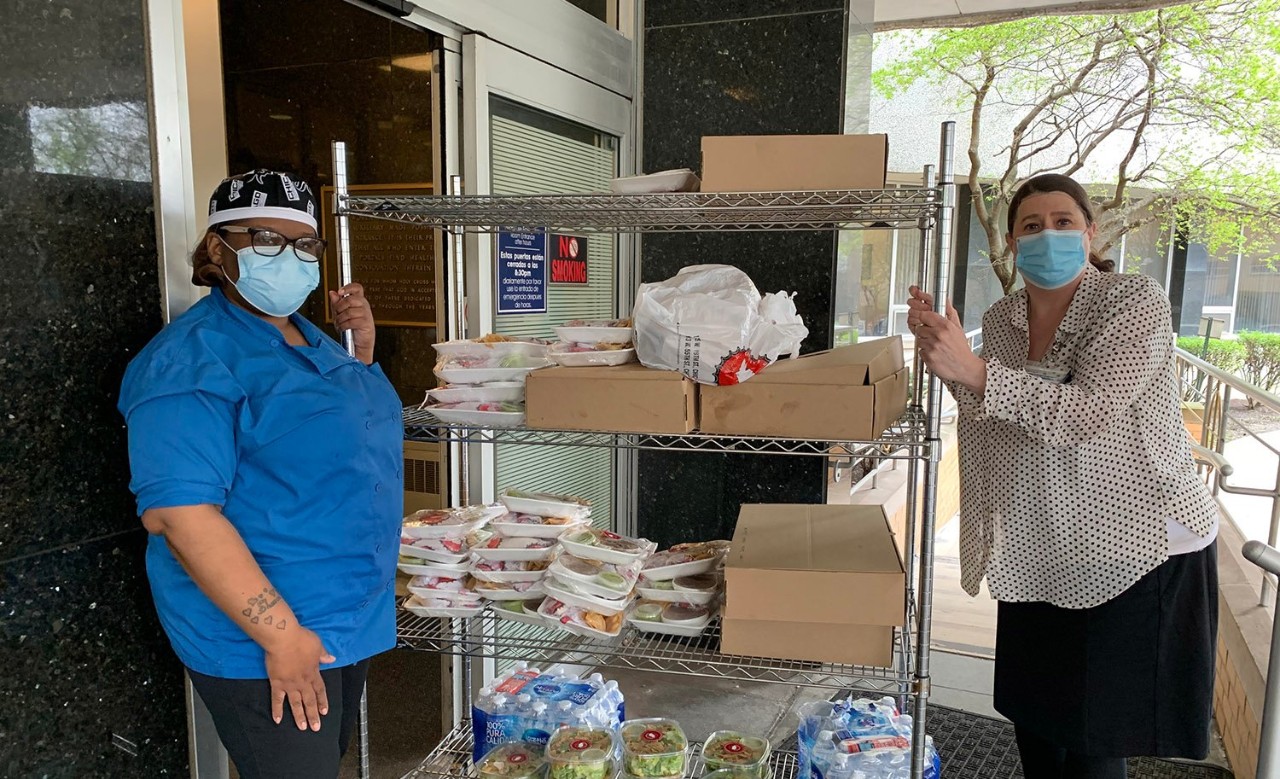 Amid the chaos, Niehaus noticed an Instagram post by a Fulbright friend in Houston, Texas who was purchasing food from local restaurants and delivering it to healthcare workers. Inspiration struck. 
"I wasn't really doing anything because I hadn't started applying for jobs yet, and I realized I had the time and resources to put into a project," she said. "So I threw up an Instagram post and made a GoFundMe, and then 24 hours later, I got a text from some other Fulbright people in our program who are in the Chicago area as well, saying they wanted to get involved. Three of us just started building it up and figuring out where we wanted to go with it."
The mission of Feed the Front Line Chicago is simple: support local restaurants by purchasing meals to go; support essential workers by delivering meals to them. Executing that mission, as Niehaus and her colleagues quickly discovered, was more difficult.  
"The first few weeks were crazy," Niehaus recalled. "We were making a hundred phone calls every day and then getting in our cars and driving all over the city. It was pretty chaotic and definitely not sustainable."
After some initial growing pains, however, the team has hit their stride. Volunteers are now in charge of picking up and delivering food, freeing up Niehaus and a staff of 12 to handle logistics and fundraising. The organization has become adept at identifying "pockets of need"—corners of the city where help has been slow to arrive.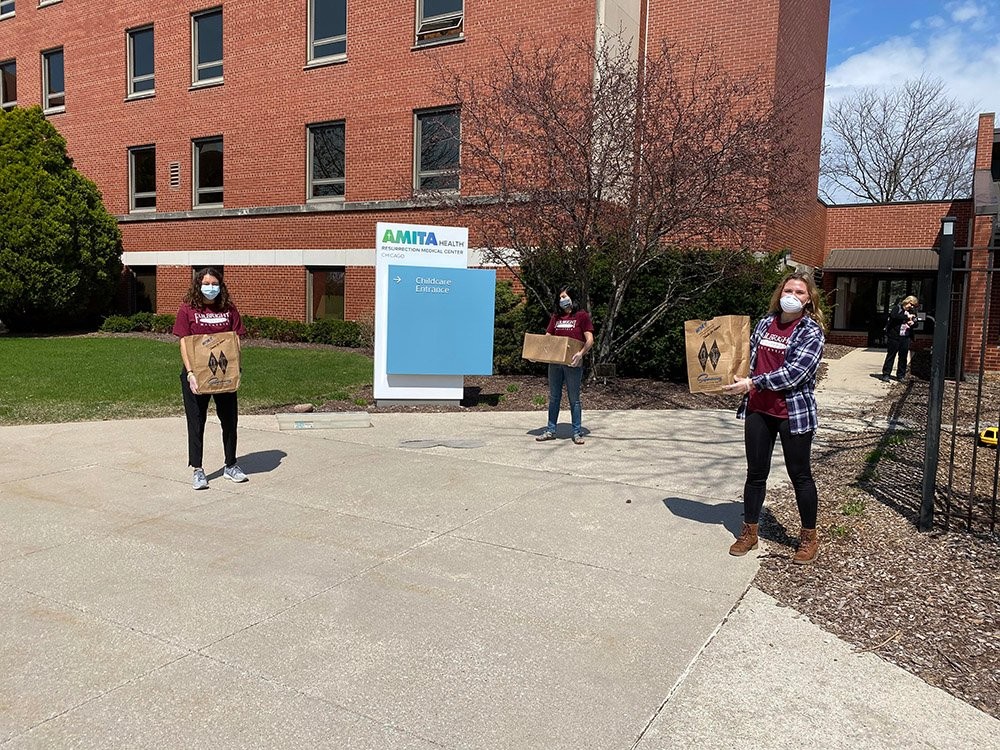 "We noticed that there wasn't a lot of support or resources going into certain communities, especially in areas like the south and west sides of Chicago," Niehaus said. "We've been looking online, calling hospitals and other recipient centers and seeing if they've been receiving support and donations, and if they haven't, adding them to our list."
And while the "front line" in the nonprofit's name initially referred to healthcare workers, the team has begun delivering meals to pharmacy workers, nursing home employees, and staff at COVID-19 test sites. Recently, they brought bags of restaurant meals to employees at a local Walmart.  
"It varies week to week," said Niehaus. "We're staying flexible with our mission and figuring out how we can really make an impact on the communities that need it the most."
As its operations have evolved, Feed the Front Line Chicago has maintained a steady stream of support, raising more than $40,000 in two months. By mid-May, just over 3,700 meals had been delivered to frontline workers, supporting 96 restaurants in the process. A large boost in numbers came after the organization hosted a virtual benefit concert on its Facebook page featuring performances by Tim McGraw and Avril Lavigne.