Before a fall campus appearance, alumnus and international entertainment star Eric Nam, center, chats with (L-R) his brother and manager Eddie Nam, and event organizers: BC Professor of English and Director of Asian American Studies Min Song; Korean Students Association co-presidents Margaret Chang and Yerim Jee; and Hyunsoo Jason Kim, president of the Korean International Students Organization. (Photos: Christopher Huang Photography)
From international studies major to international entertainment star, the journey of Eric Nam '11 was in the spotlight on campus when he spoke a capacity crowd of some 400 students at a fall semester event at The Rat in Lyons Hall.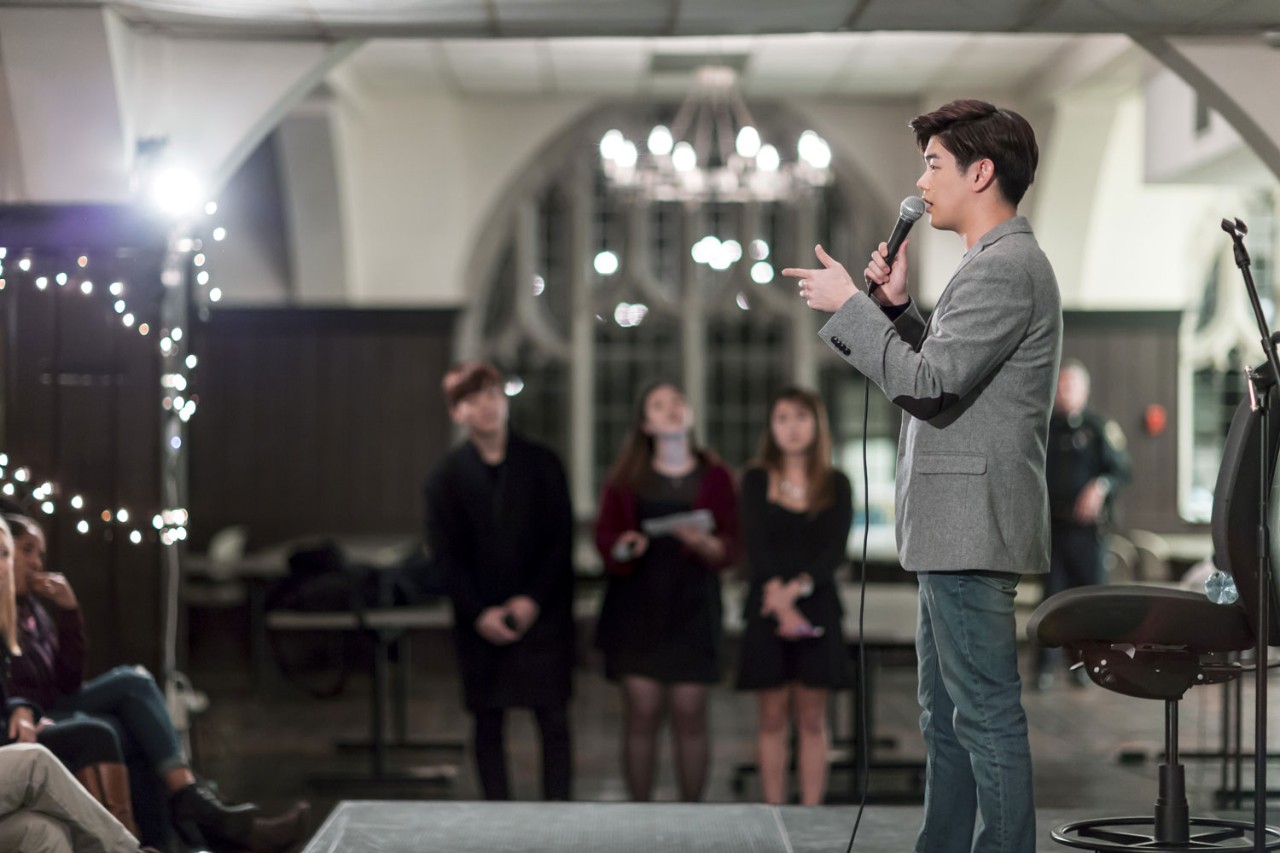 Born and raised in Atlanta, Nam is of South Korean ancestry and is currently based in that country as a singer and television host. A graduate of the Morrissey College of Arts and Science with a degree in international studies and a minor in Asian Studies, Nam was involved in numerous activities during his time on campus.
At the fall event, he recalled juggling his coursework with roles in the Shaw Leadership Society and UGBC, while also advancing personal initiatives that included launching a service trip to India and founding Kollaboration Boston, a city chapter of the national non-profit Kollaboration talent showcase, to help increase the visibility of Asian Americans in media.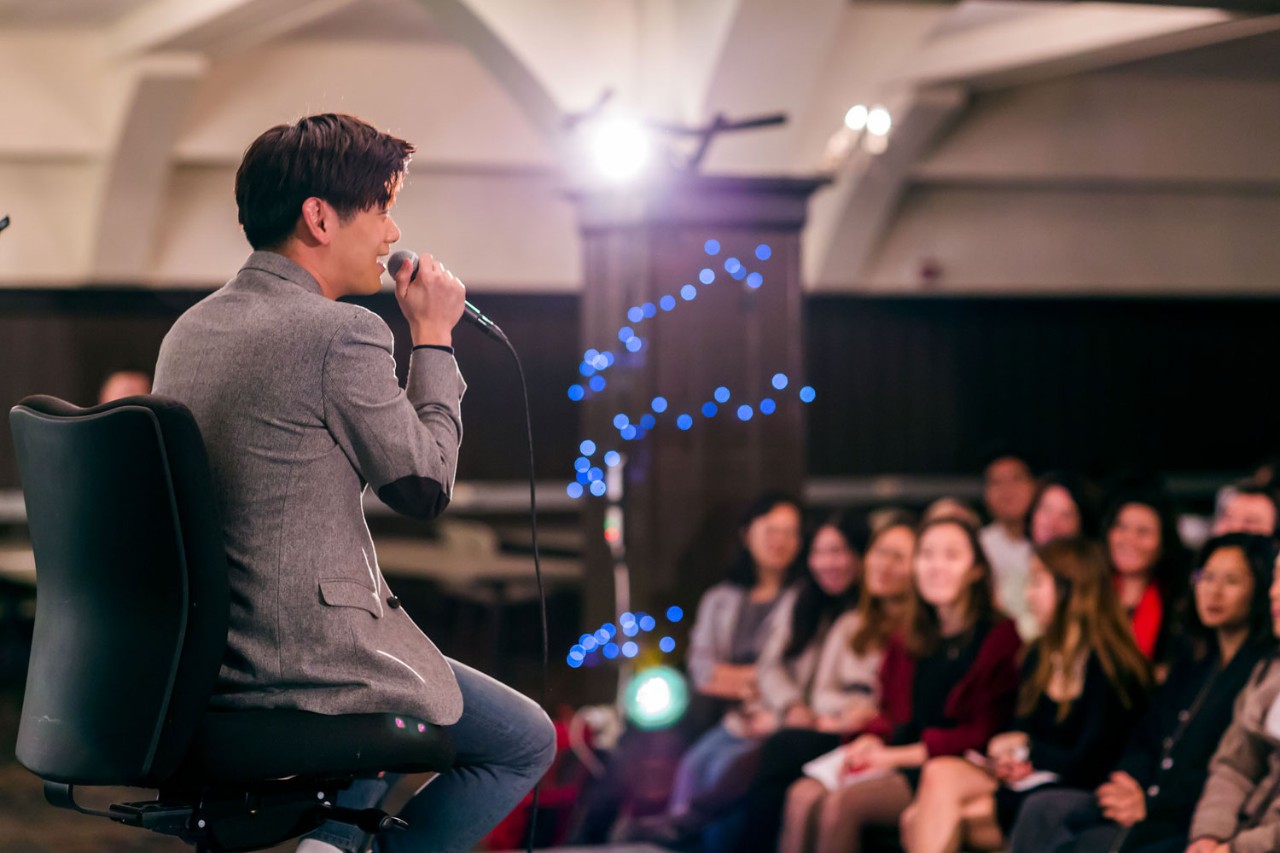 He was headed to a job at Deloitte Consulting after graduation, but deferred his start to take part in microfinance initiatives in India. When opportunities arose to change his career path to the entertainment industry, he saw the chance to continue his efforts to raise the U.S. media profile of Korean- and Asian-American culture and identity.

A spot on Star Audition: Birth of a Great Star, Korea's version of American Idol, helped to launch his success in the exploding genre of Korean pop, often known as K-pop. This past summer, his headliner performance at KCON New York, the annual convention that celebrates Korean pop culture, was covered by NBCNews.com and spurred a story about his potential to become the first K-pop artist to make it big in America.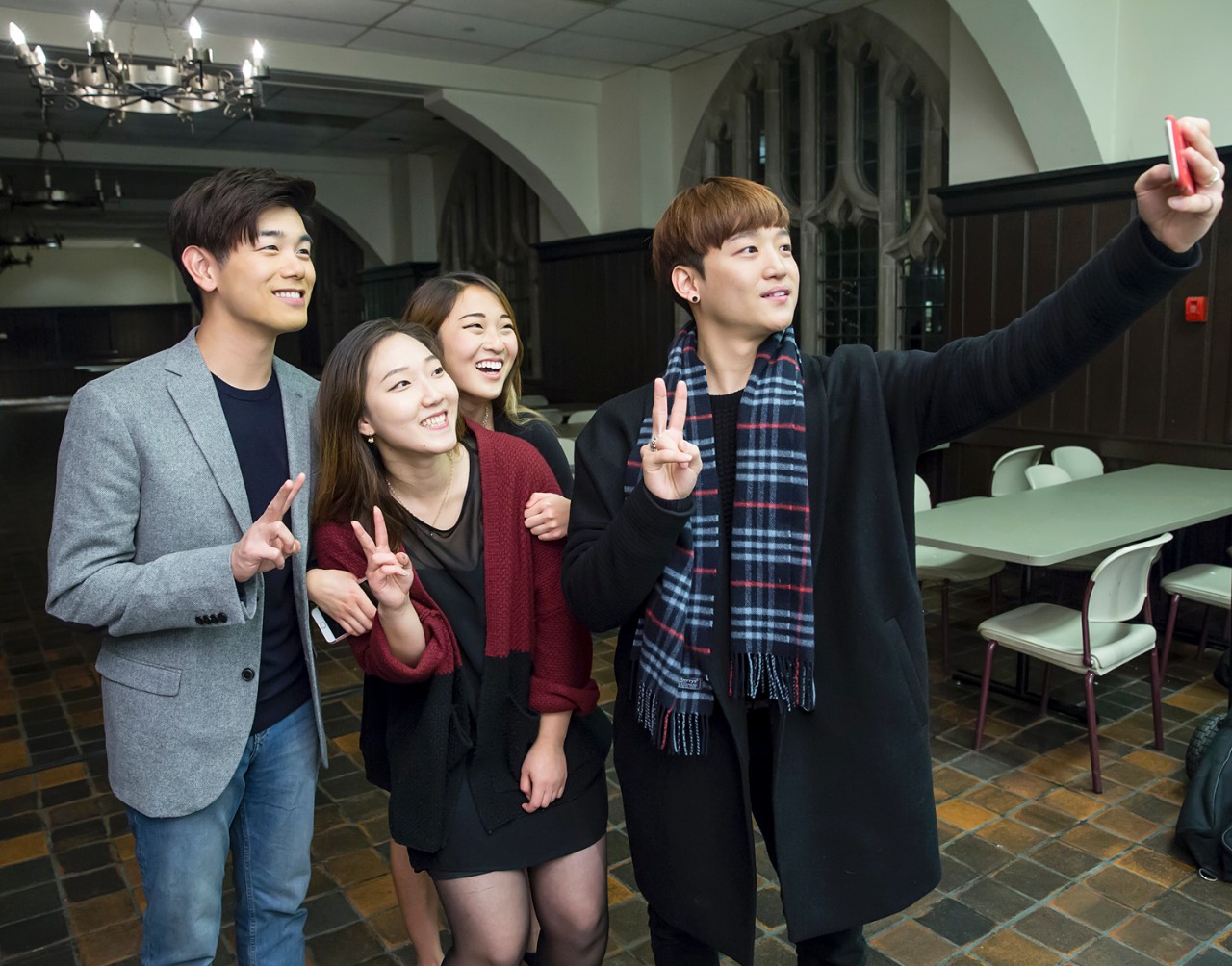 During his BC appearance, Nam also discussed his continued interest in entrepreneurial investments, took questions from the audience, and performed several songs.
The event was hosted by BC's Korean Students Association, Korean International Students Organization, Asian Studies, and Asian American Studies.
Read more about Eric Nam in Boston College Magazine's @BC.

—University Communications