The 26th Annual Pops on the Heights Barbara and Jim Cleary Scholarship Gala, the University's largest fundraising event for financial aid, raised more than $13 million for student scholarships. Keith Lockhart and the Boston Pops Esplanade Orchestra once again headlined the sellout event, a highlight of Parents' Weekend, at Conte Forum on September 28, with a special guest performance by international superstar Lionel Richie.

The Pops on the Heights gala is one of the BC family's favorite traditions, and makes a transformational impact in the lives of deserving students. This year's concert was co-chaired by BC Board of Trustees member and former Chairman John Fish and his wife, Cyndy P '13, '18.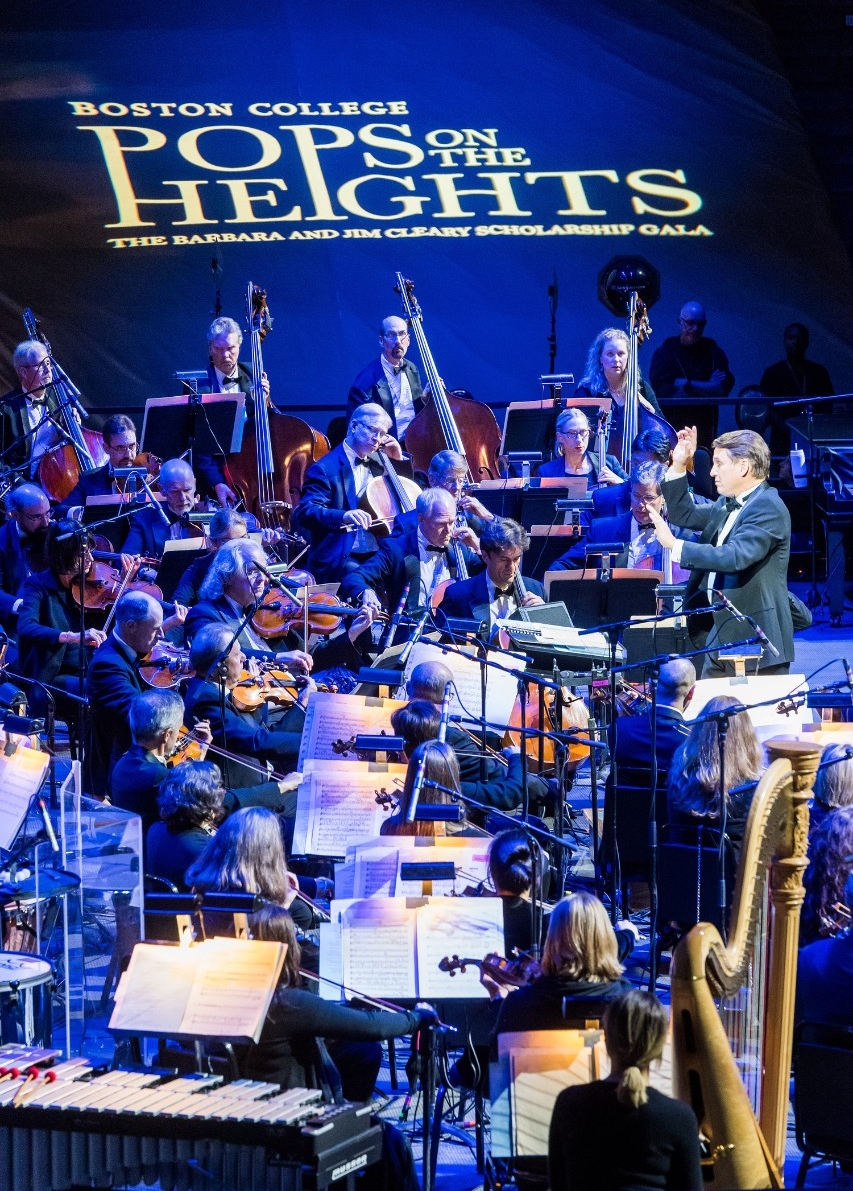 "Pops on the Heights is an experience best felt in person," said University Advancement Vice President for Development Beth McDermott. "It's difficult to describe the energy when you walk into Conte Forum and see the thousands of people gathered there to support scholarships for BC students."
"There is no person who exemplifies the support of these young people more than the chair of this year's Pops, John Fish," she added. "He worked tirelessly to ensure that every seat was filled to maximize the impact of Pops Scholarships on deserving students."
In their message to attendees in the event program, the Fishes wrote: "We are thrilled to be surrounded by thousands of members of the Boston College community who are reaffirming their belief in BC and its mission: to educate young men and women who will lead lives in service to others, with the hope of a more just and loving world."
---
Scenes from Pops on the Heights 2018
---