Prime Minister of Greece Kyriakos Mitsotakis will address the Boston College Class of 2022 at the University's 146th Commencement Exercises on May 23.

University President William P. Leahy, S.J., will present Mitsotakis with an honorary degree at the ceremony, which will take place at 10 a.m. in Alumni Stadium, rain or shine.

In addition, the University will present honorary degrees to: Yolanda Lyle '94, J.D. '01, vice president of executive operations and chief of staff to the chairman and chief executive officer at Pfizer Inc.; Arivee Vargas Rozier-Byrd '05, J.D. '08, senior director of employee relations at Vertex Pharmaceuticals; Rev. Nicholas Sannella '67, a former vascular surgeon and now a parish priest in Lowell; and Patrick T. Stokes '64, former president and CEO of Anheuser-Busch Companies Inc. and a major benefactor of undergraduate education at BC.

More on the 2022 honorary degree recipients: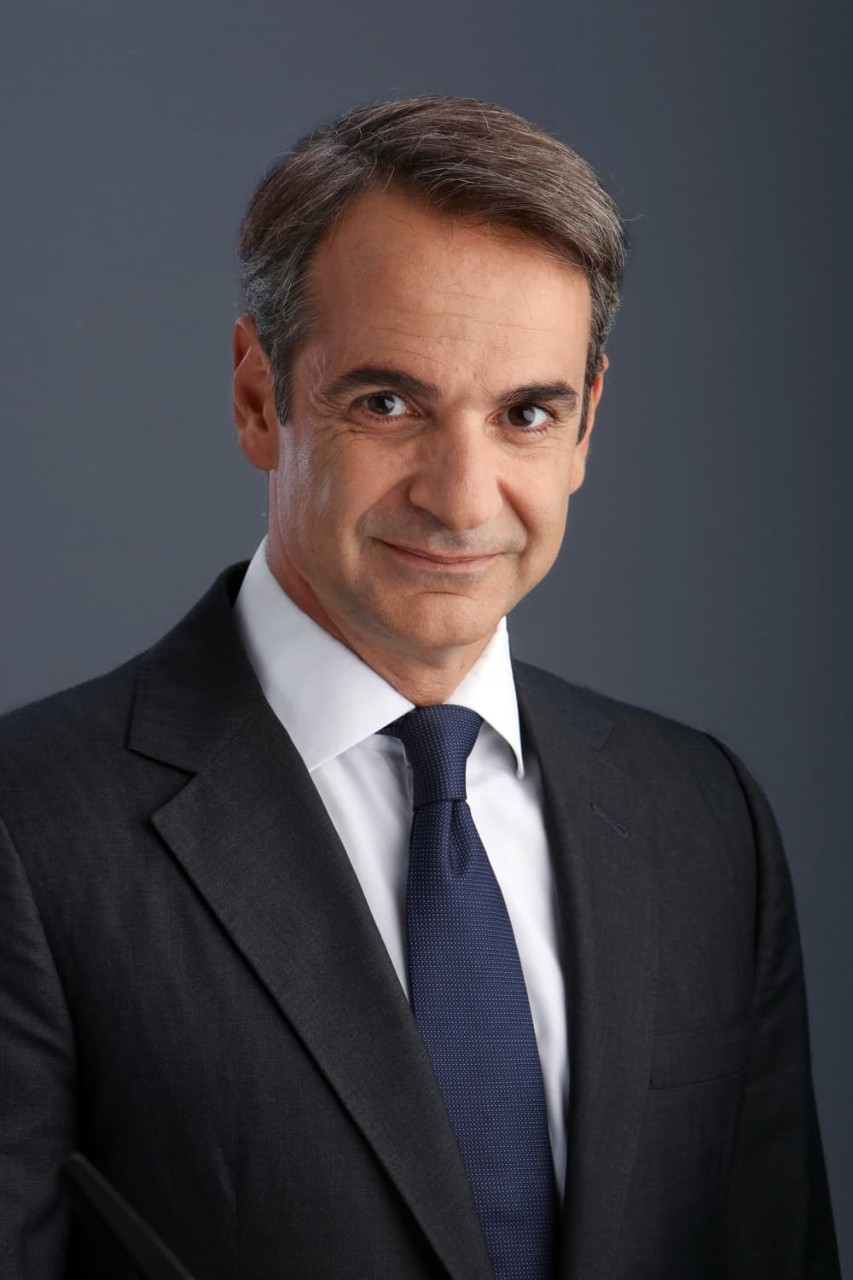 Kyriakos Mitsotakis and his New Democracy party won a solid majority in the 2019 Greek national elections, elevating him to the post of prime minister.

Mitsotakis campaigned on a platform of jobs, strong growth, and lower taxes to revive Greece, which had endured the loss of one-fourth of its GDP and the near collapse of its banks following the 2008 global recession. As part of his response, he prioritized foreign direct investment and enhanced the country's credibility among ratings agencies. Despite the additional burden of COVID-19, Greece's central bank reported economic growth of seven percent in 2021 and a projected five percent for this year.

Elected to the Greek parliament in 2004, Mitsotakis gained valuable experience serving on committees such as trade and national defense. As chairman of the Environment Committee and later the shadow minister for the environment, he fought to highlight the issue of climate change and advocated for environmentally sustainable growth. Later, as minister of Administrative Reform and e-Government, he led comprehensive national reforms by implementing a functional reorganization of institutions, structures, and processes.

For Mitsotakis, the 2019 electoral victory represented another chapter in his family's political legacy, which includes his father Konstaninos—the Greek prime minister from 1990-1993—and his great uncle Eleuthérios Venizélos, one of Greece's most prominent early-20th-century politicians and statesmen.

Before entering politics, he worked for 10 years in the private sector, including as CEO of NBG Venture Capital at the National Bank of Greece.

Mitsotakis holds a bachelor's degree from Harvard University, a master's degree from Stanford University, and an M.B.A. from Harvard Business School. He and his wife, Mareva Grabowski '89, have three children, Sofia, Dafni, and Konstantinos, a 2020 BC alumnus.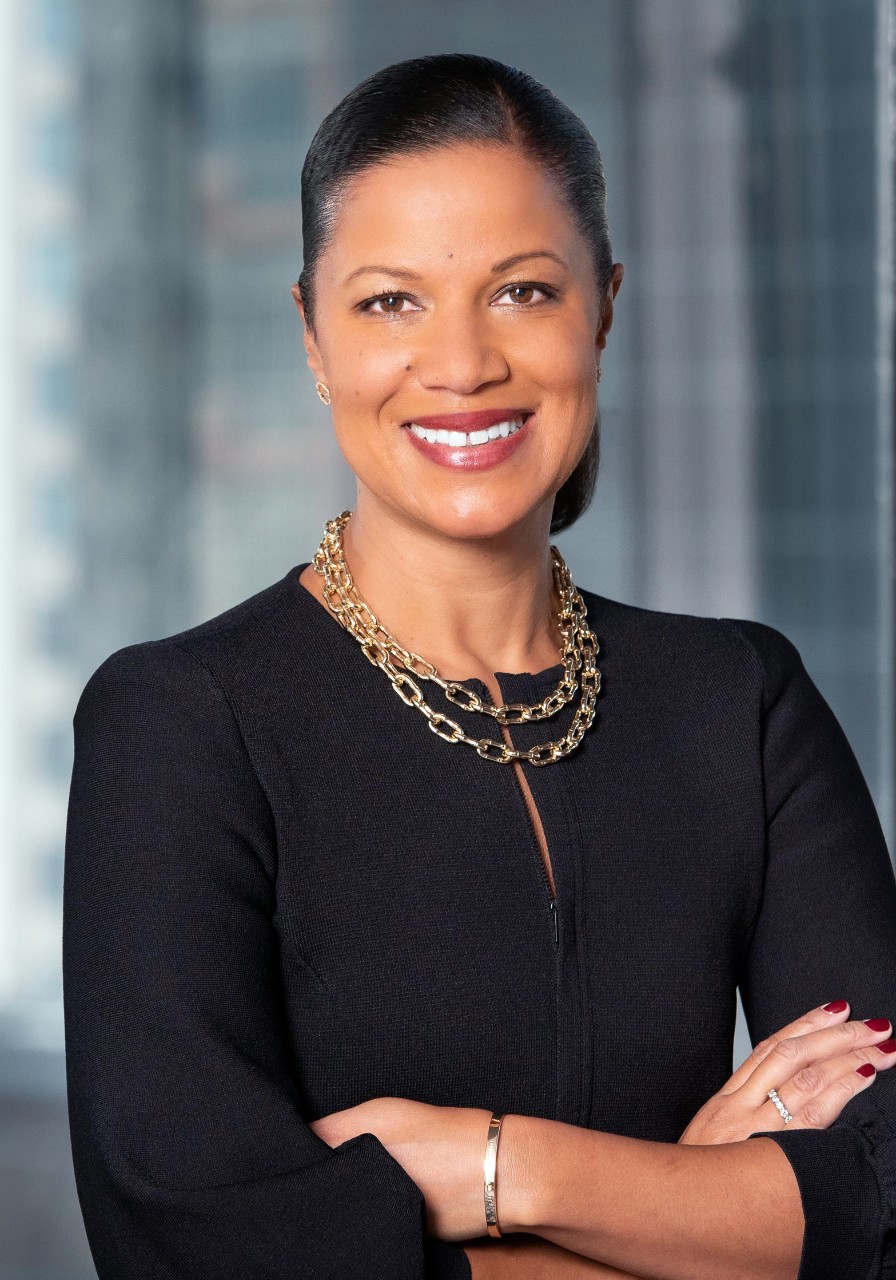 With an impressive record of commitment to care and service, Yolanda Lyle is vice president of executive operations, chief of staff to the chairman and chief executive officer, and NYHQ Site Lead at Pfizer Inc., whose pioneering work during the COVID-19 pandemic led to the co-development and manufacture of a vaccine in record time.

 A native of Brookline, Mass., Lyle graduated from BC with a bachelor's degree in sociology before earning a juris doctorate from Boston College Law School. She has nearly two decades of experience providing pharmaceutical company counsel. Prior to her current role at Pfizer, which she has held since 2020, she served as its vice president and assistant general counsel, and chief compliance counsel for research and development, medical, global supply, and environmental health and safety.  

A member of the Executive Leadership Council, a network of the nation's most influential Black executives, Lyle also serves on the scholar advisory committee for the Northeast Region of the Jackie Robinson Foundation, which advances equity and opportunity in higher education and the workplace. In 2017, she received a Healthcare Businesswomen's Association Luminary Award in recognition of her contributions to the healthcare industry and dedication to advancing the careers of other women.

Besides contributing to the business community and wider society, Lyle is known for her involvement with the Boston College Wall Street Council, and serves on its executive committee.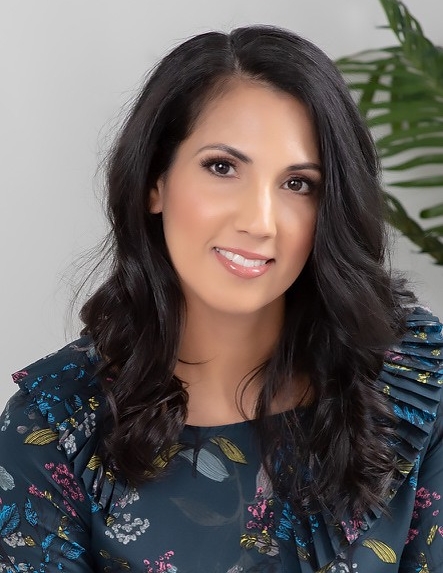 Arivee Vargas Rozier-Byrd is a senior director of employee relations at Vertex Pharmaceuticals, a global biotechnology company based in Boston. She is also a certified life and high-performance coach for women professionals and host of the podcast "Humble Rising," on which she interviews women of color who share their stories and strategies on how to have fulfilling careers and lives.

After earning a juris doctorate from BC Law School, the 2005 alumna—whose degree was in sociology with a minor in Latin American Studies—spent several years as an associate in litigation practice. She also clerked for Judge Denise Casper, the first Black female federal judge in Massachusetts. Vargas Rozier-Byrd later clerked for Judge O. Rogeriee Thompson, the first Black female judge on the First U.S. Circuit Court of Appeals.

The daughter of immigrants, Vargas Rozier-Byrd is a self-described lifelong learner who changed the focus of her career from the law to human resources and professional and personal development. She taps into the experience of navigating her own personal and career crossroads to help other women, in her words, "get the clarity and confidence to move towards the life and career they really want and deserve."

In 2020, Vargas Rozier-Byrd was named to the Boston Business Journal's 40 Under 40 list of the city's best and brightest young professionals. She is a recipient of BC's John A. Dinneen, S.J., Hispanic Alumni Community Service Award. She serves on the University's Board of Regents, AHANA Alumni Advisory Council, Council for Women of Boston College, and the Alumni Association's Board of Directors.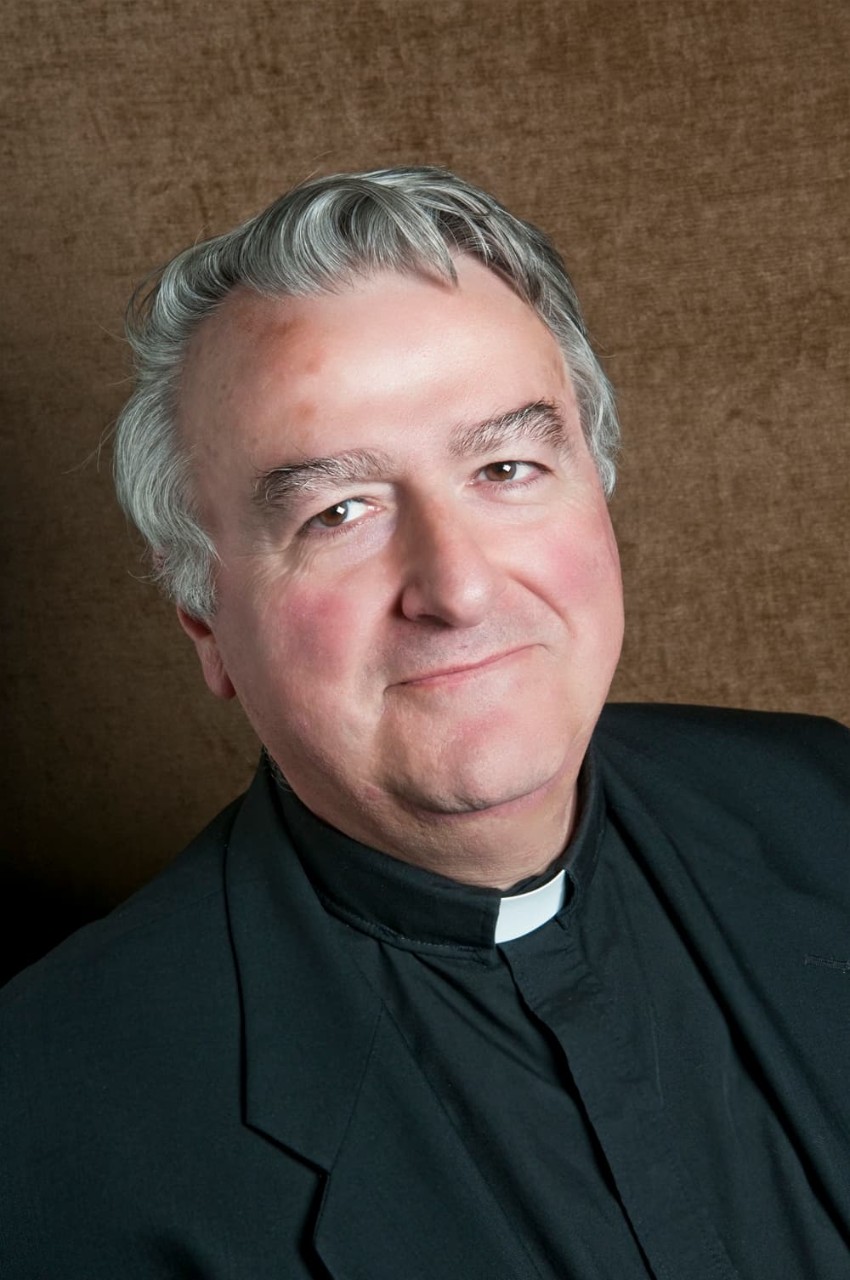 Fr. Nicholas A. Sannella was one of the Boston area's most accomplished vascular surgeons and medical legal experts when he decided to become a parish priest. In 1999, he entered Pope St. John XXIII National Seminary in Weston and was ordained in 2003. Today, he is pastor of the Immaculate Conception Church, Saint Anthony's Church, and Catholic Church of the Holy Trinity, which make up the Lowell Collaborative of the Archdiocese of Boston.

Before entering the seminary, Fr. Sannella practiced medicine for more than 20 years after earning his medical degree from Tufts University School of Medicine. He was a fellow of vascular surgery at Stanford Medical Center, chief of surgery at Lawrence General Hospital, president of the medical staff at Saints Medical Center in Lowell, and vice president of the New England Society for Vascular Surgery. He was also a clinical instructor in surgery at Tufts School of Medicine. In 1984, Fr. Sannella earned a law degree from Suffolk University.

Fr. Sannella has long served his alma mater. He was named to the Boston College Board of Trustees in 1993 and is currently a trustee associate. He chaired his 25th reunion committee, was honorary chair for his 30th and 35th reunions and was a member of the University's national campaign and Shaw Society steering committees. In 2004, he received an Alumni Achievement Award for his significant personal and professional contributions to society and in 2010 was presented with the Ignatian Award, which recognizes an individual who lives the University mission of "men and women for others."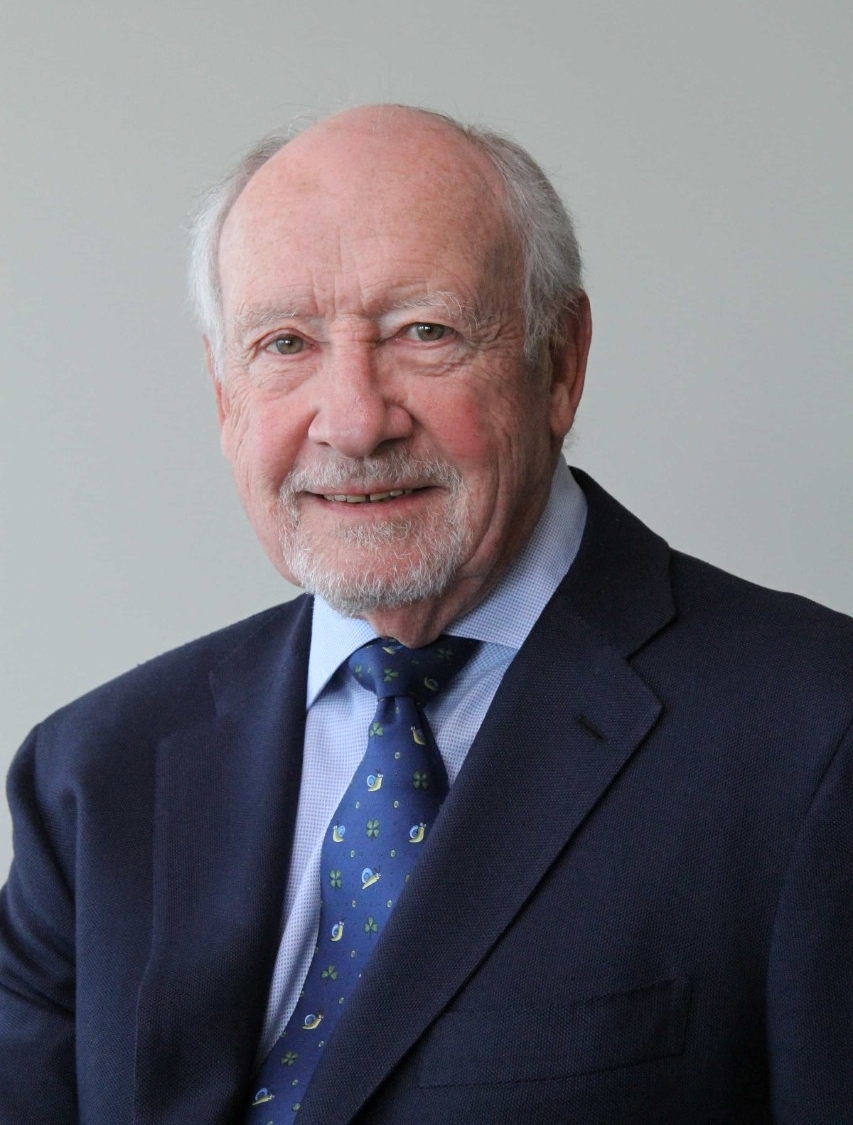 Patrick T. Stokes has made a long-term, transformational impact on Boston College students and campus as alumnus, parent, trustee, and major benefactor.

Stokes and his wife, Anna-Kristina, provided the lead gift for Stokes Hall, which is devoted to the humanities, an essential element of the liberal arts and the foundation of a Jesuit education. The couple also donated $25 million to support undergraduates through the Stokes Family Endowed Scholarship, providing life-changing financial aid to "Stokes Scholars."

A former president, CEO and chair of Anheuser-Busch Companies, Inc., Stokes has served as a BC trustee or trustee associate for 24 years. During his tenure as trustee board chair, BC acquired the 70-acre Brighton campus, a strategically crucial acquisition that allowed BC to expand at a critical juncture in its history.  

Stokes' path to BC was indirect.  Motivated by President John F. Kennedy's pledge to land a man on the moon, he began an engineering program at the University of Detroit following graduation from New York City's Xavier High School. Preferring the humanities, he transferred to BC following his freshman year, and graduated magna cum laude with a double major in English and mathematics.  He earned an M.B.A. from Columbia Business School in 1966.

In 1991, the BC Alumni Association presented Stokes with the Award of Excellence in Commerce, and in 2010 he received the James F. Cleary Masters Award as a volunteer whose ideas, energy, and leadership have elevated the University fundraising to "new levels of excellence."

Patrick and Anna-Kristina's three children are BC alumni, and a grandchild graduated in 2020.

University Communications | April 2022