Rock climbing wall? Check. Golf simulator? Yes! Cardio kickboxing studio with views of Gasson? Of course. 
The Margot Connell Recreation Center, which opened to the BC community this summer, offers a list of amenities almost as long as its elevated indoor track. From bouldering walls to wallyball courts, here are 10 things you can look forward to at BC's brand new fitness and recreation destination: 
1. Space, and lots of it. With 244,000 square feet, there's room to break a sweat without sweating on your neighbor. Expanded free weight areas and dedicated individual and small group training spaces are interspersed with stretching and seating areas for resting between sets.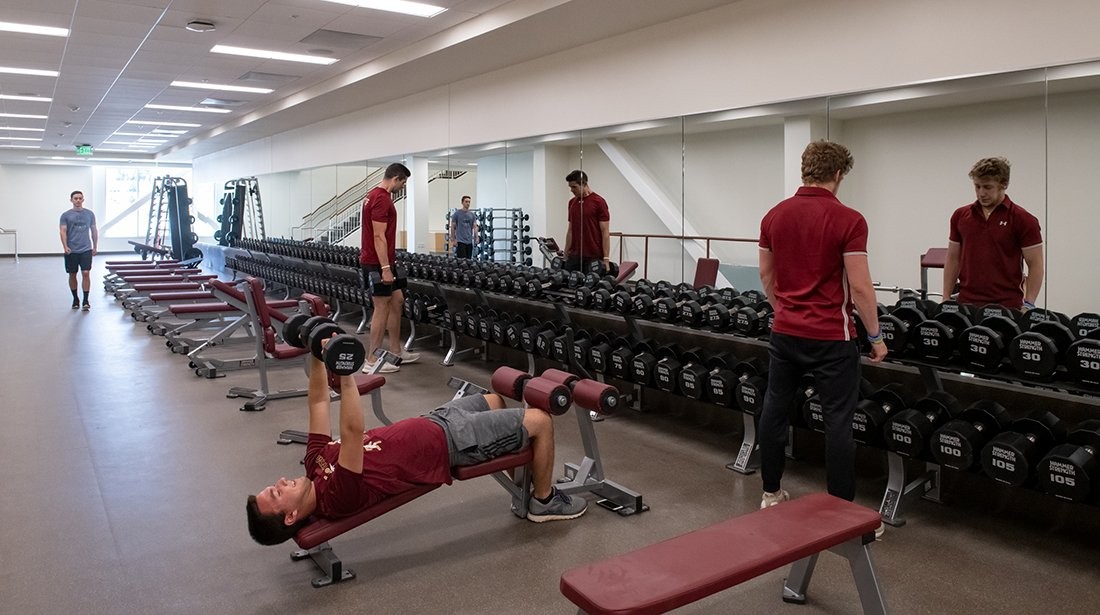 2. Rock climbing and bouldering walls. Build your upper body strength on a three-sided climbing wall with space for 6-8 climbers. Not a fan of heights? A bouldering wall offers challenging climbing routes without the need for ropes or harnesses.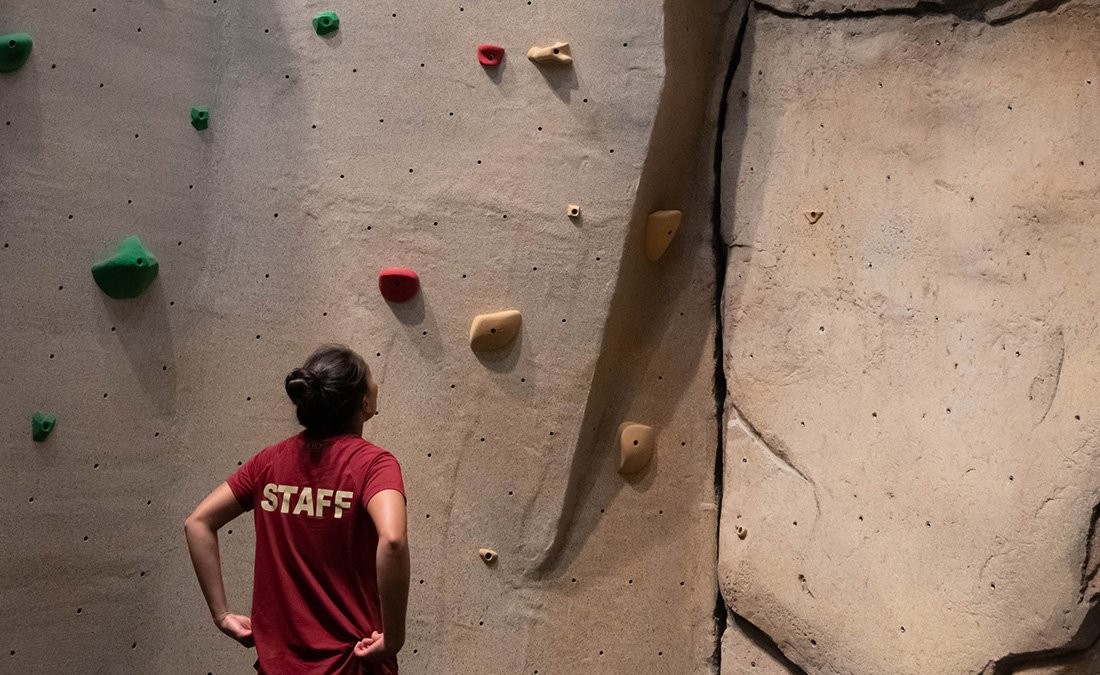 3. Indoor courts that let the light in. Whether you're using them for basketball, volleyball, badminton, or fencing, visibility won't be a problem on the center's four hardwood courts, lit by two levels of floor-to-ceiling windows that bring the outside in. 
4. Fitness classes with a view. Speaking of windows, when was the last time you practiced your side hook with a view of Gasson? Get ready to do just that during group fitness classes in the sunny multi-purpose room.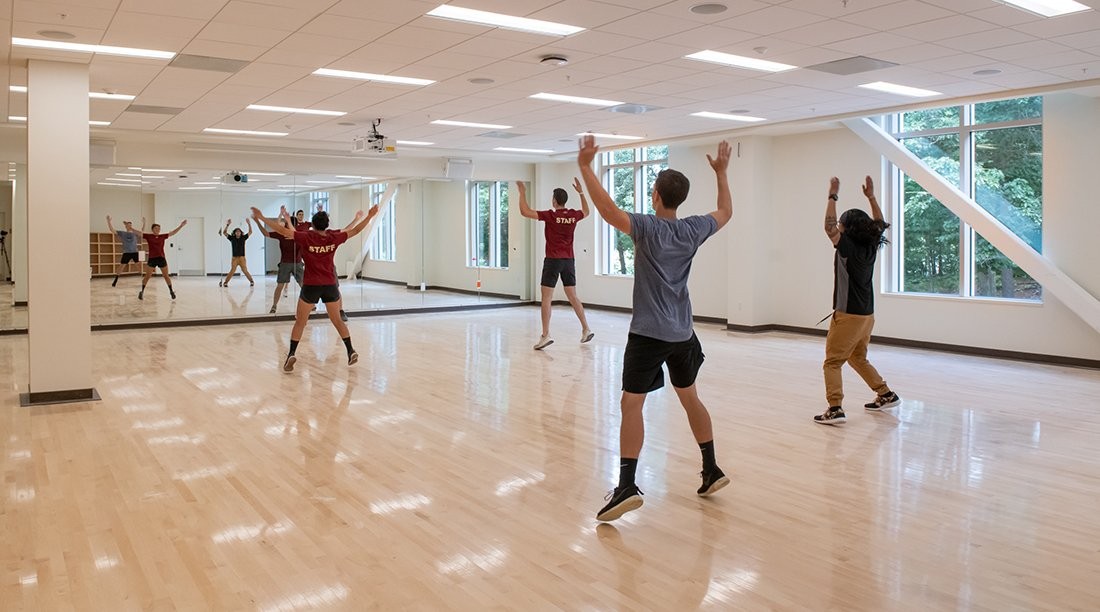 5. An accessible aquatics center. A 10-lane competition pool has space for more swimmers and water polo players while a shallow learn-to-swim pool for lessons and rehabilitation has ramp entry for full accessibility. A nearby hot tub seats 15.
6. Futsal courts. The first floor multi-activity courts can be used for many sports, but the recessed goals and player boxes make them ideal for futsal—a popular version of indoor soccer.
7. Central air conditioning. Whether you're on campus for the summer months or just a late September heat wave, all four stories of the Margot Connell Recreation Center are climate controlled.
8. An elevated indoor track. Sick of the treadmill? Just over four and a half laps on this lightly cushioned jogging track equals a mile and gives you a scenic tour of the tennis and basketball courts below.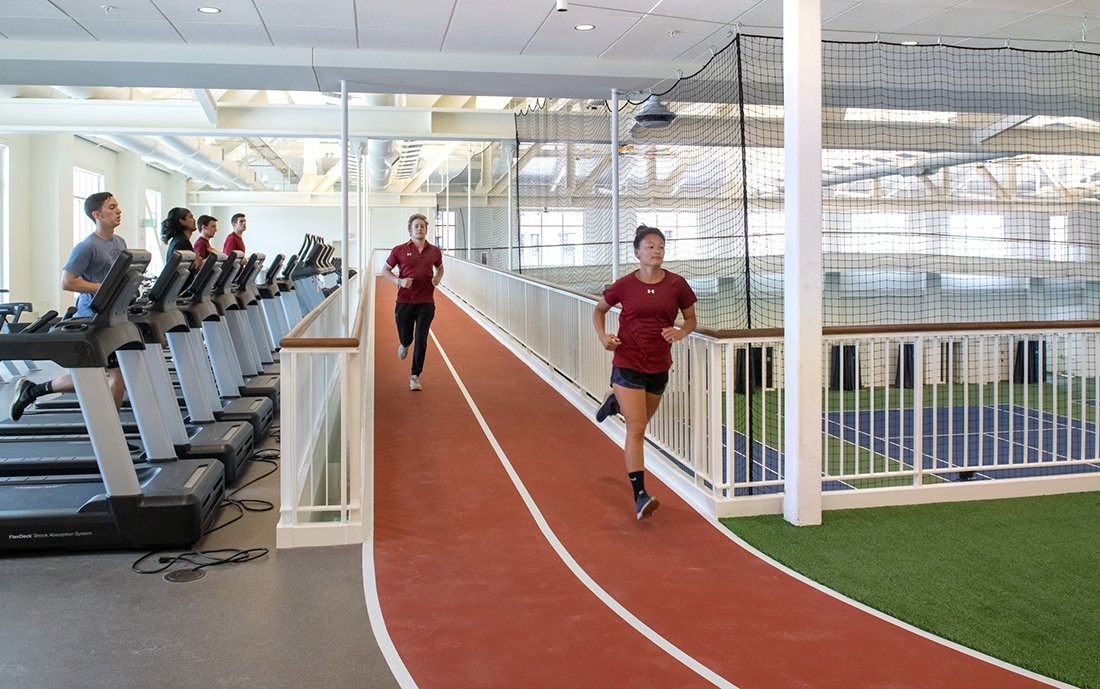 9. A golf simulation room. Work on your swing in the dead of winter thanks to cutting-edge technology that brings the golf course or the driving range to you. An extra cost applies to this activity. 
10. Wallyball courts. A BC favorite, it's volleyball...but with walls! There's a court for that (two actually) along with dedicated courts for squash and racquetball.