A road trip for Boston College students in this semester's Independent Television & Film course brought them face to face with industry insiders, including an American film director, screenwriter, and producer whose first films—Dumb and Dumber, Kingpin, There's Something About Mary, and Me, Myself & Irene—sent characters on road trips of their own.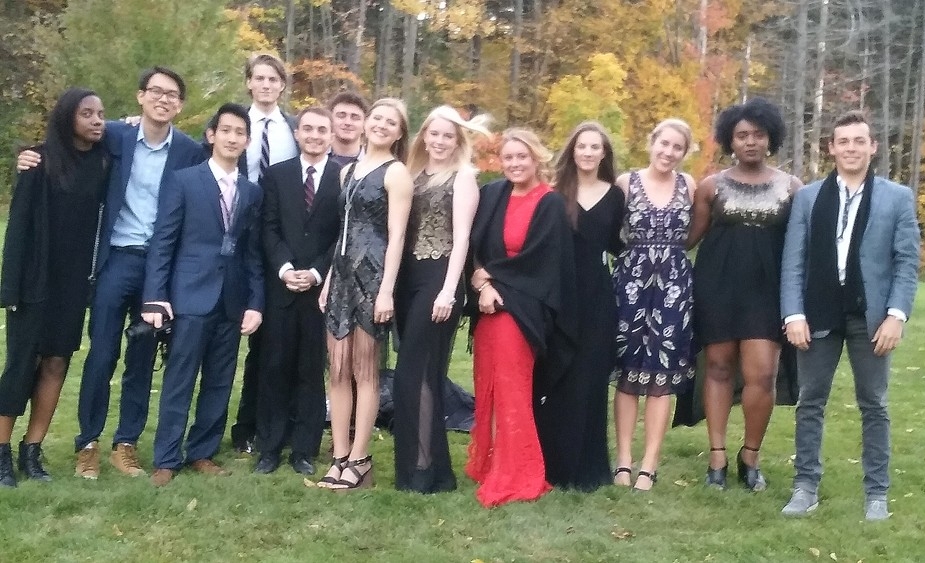 The students traveled to Vermont to attend ITVFest, the premier festival for showcasing, celebrating, and distinguishing the world's best independently produced television shows, web series, multimedia content, and short films. The annual gathering of fans, artists, and executives from around the world is directed by Philip Gilpin '03.
At the festival, the students had the opportunity to learn about the workings of the industry itself, as well as about career options in television and cinema, including at a seminar with Bobby Farrelly—whose credits, with his brother Peter, also include Shallow Hal, Fever Pitch, and The Heartbreak Kid, among other films—and his business partner Kris Meyer '91.
Submissions for this year's festival were particularly indicative of how much independent television is growing, according to Gilpin, who majored in physics and mathematics at BC, and has been directing the festival since 2012. "There are many similarities to the way the indie film movement exploded in the 1960s and 1970s," he wrote on the ITVFest blog.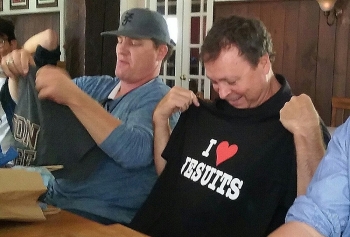 Students brought Farrelly and Meyer some BC gear.
Student attendees included seniors Meghan Hornblower, Jason Jang, Kira Liva, Woo Young Choi, and Catherine Malycynsky; juniors Christopher Barcia, Samuela Nematchoua, Andrew Mech, Noelle Scarlett, and Jane Podlaski; sophomores Jessica Murray and  Michael Quinn; and first-year student Colin Phelan. All are studying in the Morrissey College of Arts and Sciences, but represent a range of majors, from theater and film studies to computer science and economics.
The students were accompanied on the weekend trip by their course instructor Mary Conroy, an adjunct faculty member in the Art, Art History, and Film Studies Department; Communication Department visiting faculty member Marcus Breen, who directs its Media Laboratory; and actor/singer Michelle Miller '98, who was last year's Monan Professor in Theater Arts.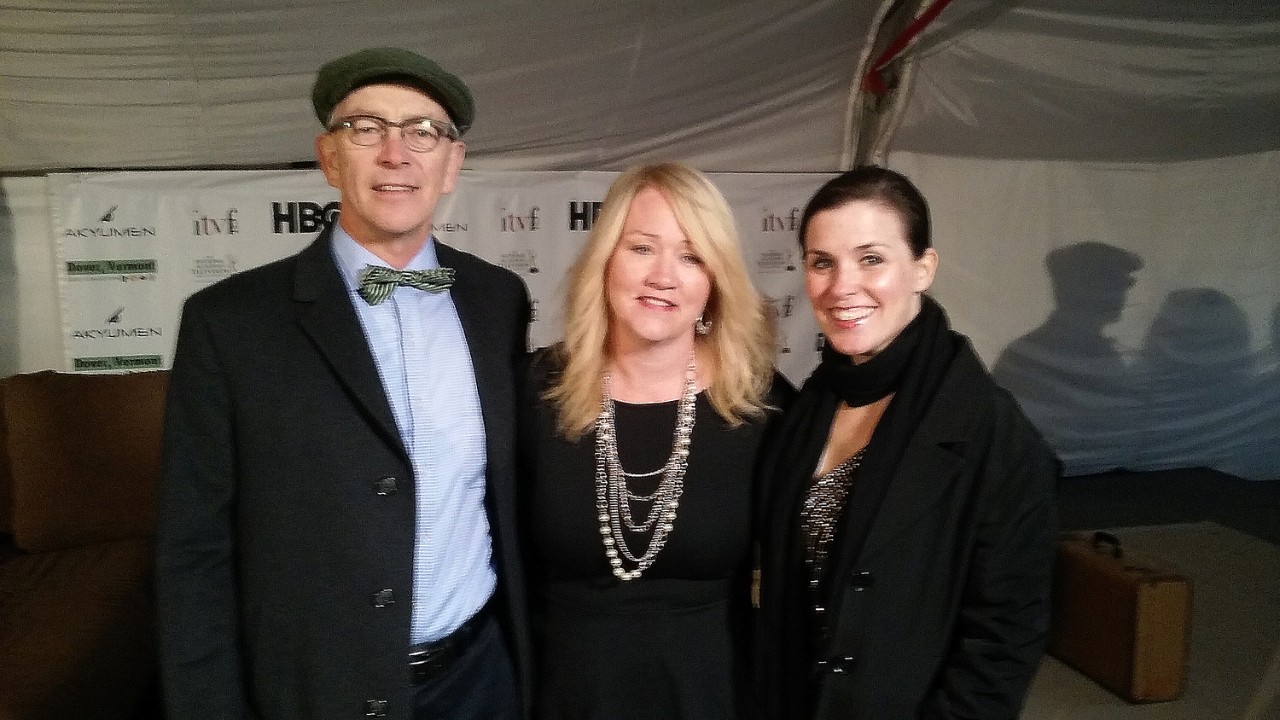 After the trip, Conroy asked the students to reflect on the experience.
"The Independent Television Festival opened up so many doors and gave me invaluable connections that I'm sure will help me as I make my way into the television and film industry," wrote Liva, a history major.
Barcia, a film studies major, was surprised that ITV had no barrier between the audience and those on stage. "Interaction was both welcomed and encouraged," he wrote, "which I thought would have been something that was merely advertised as being part of the festival but not actually present."
"An aspect that really riled me up were the content creators that have a profound impact on social reform, especially groups like Unicef and Scenarios USA," noted theater major Scarlett, who was impressed by directors "who willingly take on less profitable projects in order to impact the greater good."
Attending the ITVFest was also a valuable experience for students, said Conroy, in that it provided the opportunity for them to make real connections beyond the classroom. "Networking is vital in every aspect of the film and television industry," she said. "There are no texts that can teach someone how to connect to others."

—University Communications