Student cast members Ray Norville, Anabel Johnson, Tom Neal, and Michael Mazzone in 'Waiting for Lefty' at Robsham Theater. (Lee Pellegrini)

One of the most celebrated and significant plays of modern American theater, Clifford Odets' "Waiting for Lefty," will kick off the Robsham Theater 2016-17 season with a run October 13-16.
Associate Professor of the Practice Patricia Riggin will direct the Theatre Department production of the 1935 classic, a series of episodes blended into a powerful mosaic about a labor strike. 
A collection of new short plays by contemporary female playwrights, "Still Waiting," that follows the production brings the struggles of American workers and their lives into the 21st century. Featured playwrights are Sheri Wilner, BC's 2016-17 Monan Professor in Theatre Arts; Huntington Theatre Company playwright-in-residence Melinda Lopez, and Boston Playwrights Theatre Artistic Director Kate Snodgrass. The trio will take part in a "Still Waiting Playwrights Panel" after the Oct. 14 performance.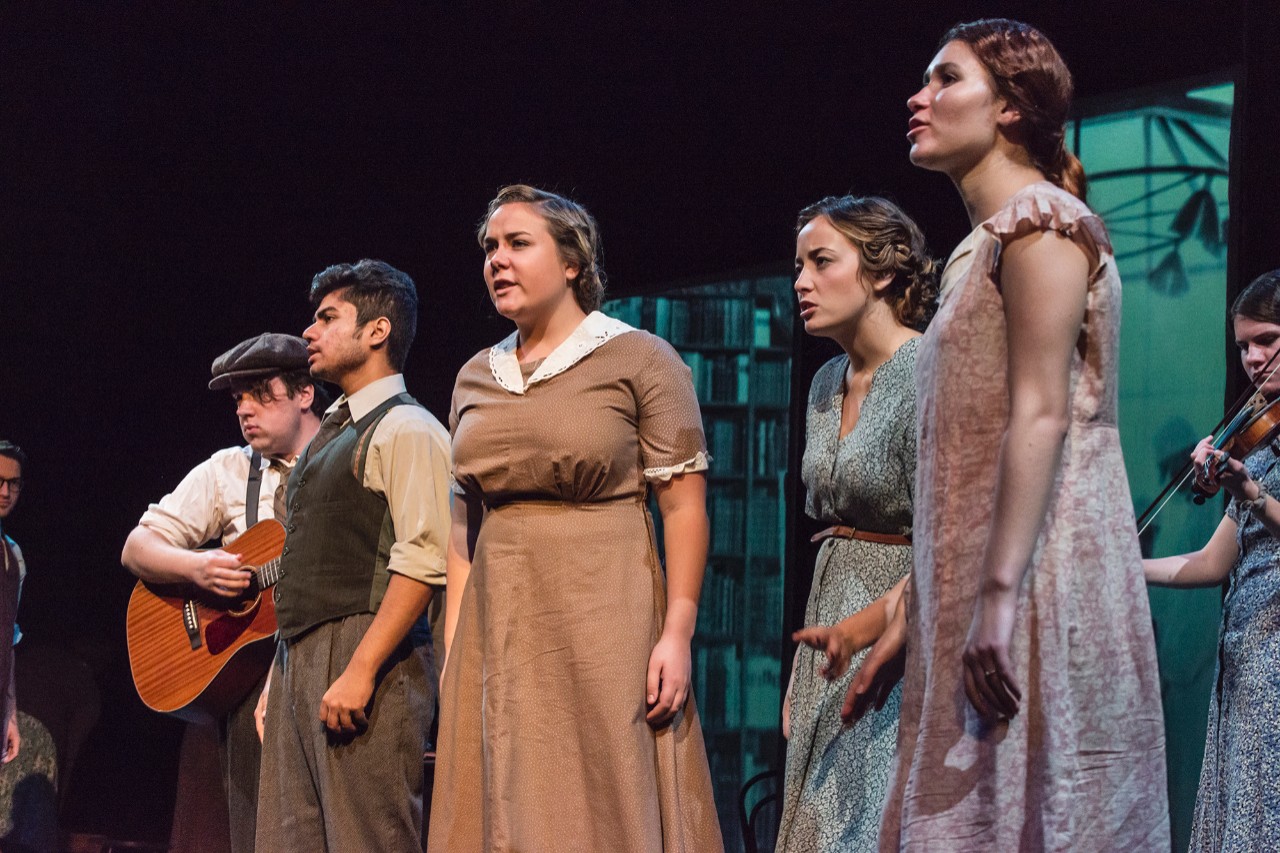 Additional programming accompanying "Waiting for Lefty" aims to elaborate on the production and link complementary themes of art, academia, and activism. Sponsored by BC's Winston Center for Leadership and Ethics, events include:
"The Fight for Civil Rights, Social Justice, and Labor Equality," a lecture with civil rights and labor activist Christine Chavez on Oct. 11 at 6 p.m. in Gasson 100;
A screening of "The Salt of the Earth" followed by discussion with BC faculty members John Michalczyk and Cynthia Lyerly on Oct. 12 at 5 p.m. in Devlin 101;
"The Labor Movement: From Yesterday to Today," a panel discussion with social, political, and historical experts Barry Bluestone of Northeastern University; Donna Blythe-McColgan of the United Steelworkers of America Union; State Senator Linda Dorcena Forry '96; and BC faculty members Lynn Johnson and David Twomey. Moderated by  Boston College Magazine editor Ben Birnbaum, the event will take place on Oct. 13 at 4 p.m. in Robsham Theater
For show times and ticket prices, visit the Robsham Theater website.
—News & Public Affairs