A group of Boston College students took an insider's tour of the Great White Way earlier this semester, hosted by Broadway producer Nick Scandalios '87, who currently serves as BC's Rev. J. Donald Monan, S.J., Professor in Theatre Arts, in a joint appointment with production and lighting designer Scott Clyve.
Scandalios hosted students in the theater course taught by StageSource Executive Director Julie Hennrikus on a tour of the Nederlander Organization, one of the largest owners of theaters in the world, and of which he is executive vice president. They also toured Nederlander's Palace Theatre, enjoyed brunch at the renowned restaurant Sardis and took in performances of the hit shows "Hamilton" and "Cats," both hot tickets on Broadway.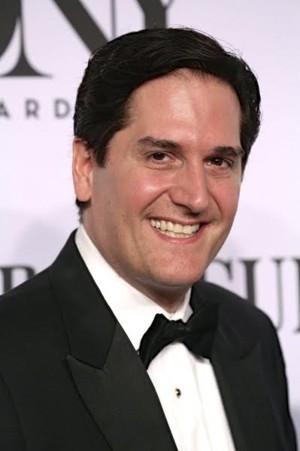 Nick Scandalios '87
"It is a great honor to have Nick Scandalios, a man who has been part of the massive revitalization of for-profit theater on Broadway and elsewhere, return to Boston College to interact with our students," said Theatre Department Chair and Associate Professor Crystal Tiala. "A product of the Carroll School of Management and BC Theatre, Nick is as generous and kind a person as he is a brilliant businessman." 
Scandalios has a nearly three decade-long association with 104-year-old Nederlander, which has produced more 100 Broadway and touring productions, and been home to several Tony-winning hits including "Hamilton," "Waitress," "Next to Normal," "Wicked," "The Lion King," "Chicago," "West Side Story," "Cats" and "Annie," among others. The company also has built a network of historically significant theaters, and manages multiple venues across the United States and in London's West End.  
He is the immediate past chairman of the Board of Governors of The Broadway League, dedicated to fostering interest in Broadway theater and supporting the creation of profitable theatrical productions. Among other philanthropic involvement, he is on the Board of Trustees of Broadway Cares/Equity Fights AIDS, a nonprofit that raises funds for AIDS-related causes across the country. 
Scandalios was the 2016 recipient of the Boston College Arts Council Alumni Award for Distinguished Achievement, in recognition of his accomplishments and contributions to his field.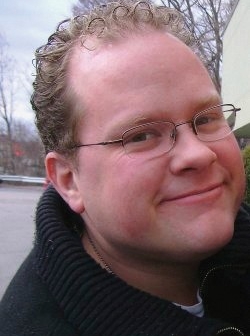 Scott Clyve
Clyve, Scandalios' co-holder of the Monan professorship, has won critical acclaim for his lighting and production designs, which have been seen for nearly three decades on Broadway, off-Broadway, in regional theaters across the United States, and on television.
Beyond Broadway stages, his designs extend to such high-profile events as the 2016 White House Frontiers Conference hosted by President Barack Obama and concerts featuring such artists as Bon Jovi, Keith Urban and others.
A Boston arts scene staple, Clyve has brought his expertise to many hub theaters as well as to Boston College: Most recently, he worked on the Theatre Department productions of "Waiting for Lefty" (2016) and "Carousel" (2015). He has been won two – and been nominated for several other – Independent Reviewers of New England Awards, which recognize extraordinary talent in the Boston theater community. 
"Working with Scott Clyve is a true joy," Tiala said. "He brings his experience from so many varied types of performances and has an impressive list of credits to his name. Yet, as busy as he may be flying to various parts of the world, he brings his full attention to every project, and we are thrilled to have him back at BC this year."
In addition to designing the lighting for two of the Theatre Department's 2017-18 season productions – "Chicago" and "Stop Kiss" – he will teach the new spring semester course Event Production and Organization, and lead a professional development workshop for students interested in production design.
The Monan professorship was established in 2007 by a gift in honor of the late University Chancellor and former President J. Donald Monan, SJ. The position also commemorates the late University trustee and benefactor E. Paul Robsham.
–University Communications