Tony Award-winning theater and opera director Diane Paulus will discuss the arts as a force for social, political, and personal change in a campus appearance on May 3.

Paulus, the artistic director of Harvard University's American Repertory Theater (ART) since 2008, will touch on issues such as "How does what we're doing in the theater fit into the issues of our time, the necessity of what it means to be alive? How does what we're doing engage people as citizens more fully in the world we live in?"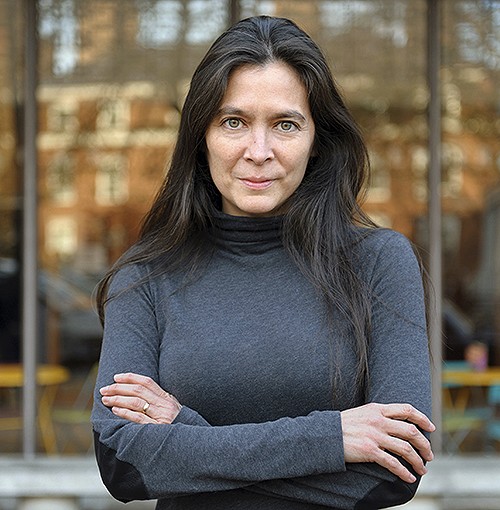 Diane Paulus
Sponsored by the Theatre Department, "The Arts & Engaged Citizenship: Theater as a Civic Space," will take place at at 7 p.m. in Devlin Hall 008. A question-and-answer session will follow with playwright and arts educator Monan Professor in Theatre Arts Sheri Wilner. The event is free and open to the public.
 "Diane Paulus is at the forefront of the future of theater in America," said Theatre Department Chair and Associate Professor Crystal Tiala. "Her work breaks away from traditional models of theater, making a fresh and exciting experience for the audience." 
Paulus's name, event organizers note, has become synonymous with ART's mission to "expand the boundaries of theater," with her innovative directing choices. She directed the groundbreaking Tony-nominated 2016 musical, "Waitress," the first Broadway show to have an all-female creative team. 
Renowned for her vibrant re-imaginings of such classics as "Pippin," "Porgy and Bess" and "Hair" – all of which won Tony Awards for best musical revival – Paulus also embraces new works. Her work at ART has included the world premiere of "In the Body of the World," written and performed by Eve Ensler, and "Witness Uganda," a musical inspired by the true story of American aid workers in Eastern Africa.  
Paulus challenges actors, audiences and producers to re-think what they know as the "normal" theater-going experience. "Think about theater not just as two hours of traffic on a stage, but also what happens before, during and after [the show] because that is all a part of the audience's experience," she said in a 2014 TEDxBroadway talk. "It is as important as the actual theater event itself." 
In 2014 Paulus was on Variety's New York Impact List and named to Time magazine's annual list of the 100 most influential people in the world. Her many professional honors include a Drama Desk Award and an Outer Critics Circle Award for her direction of the musical "Pippin," as well as the Drama League's Founders Award for Excellence in Directing, which honors the best practitioners on and off-Broadway. 
For questions about the lecture, e-mail Tiala at tiala@bc.edu or Theatre Department Administrative Assistant Julie-Anne Whitney at whitneju@bc.edu.
–University Communications