Award-winning actor, director, and arts educator Maurice Emmanuel Parent has joined the Boston College Theatre Department as the Rev. J. Donald Monan, S.J., Professor in Theatre Arts for the 2018-2019 academic year.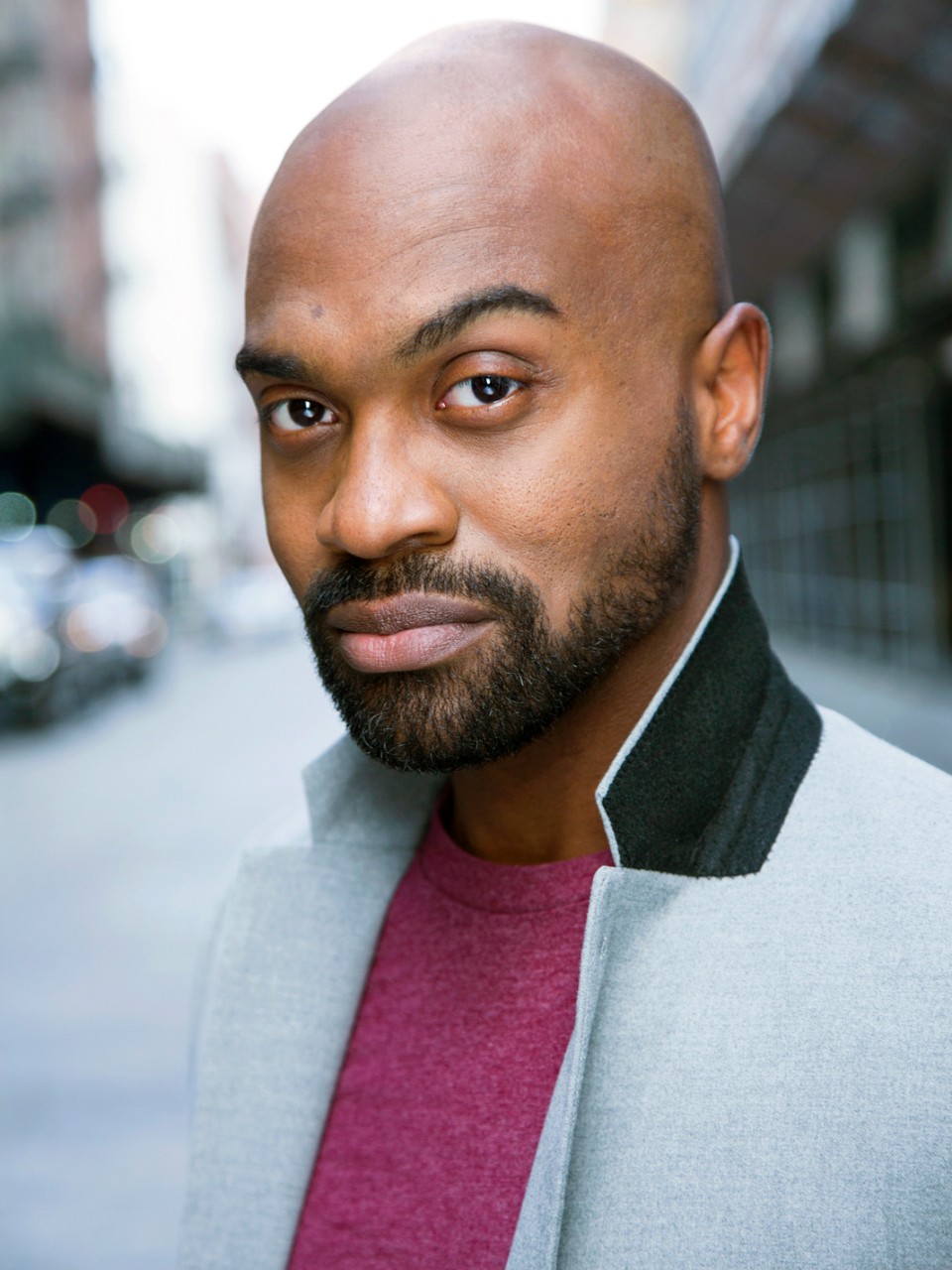 Parent has more than 40 acting credits at theatres across the nation and abroad, and has performed with some of Boston's oldest and most respected companies. Among them are Actors' Shakespeare Project, Commonwealth Shakespeare Company, Huntington Theatre Company, Lyric Stage Company, New Repertory Theatre, and SpeakEasy Stage Company.
"Maurice Parent embodies boundless energy, enthusiasm, and talent that he utilizes to the fullest on stage and off," says BC Theatre Department Chair and Associate Professor Crystal Tiala. "As a teacher, dancer, actor, singer, director, and social activist, he connects effortlessly with everyone in his presence. His talents and creative energy seem to have no earthly limitations. We are honored to have him join our department this year."
At Boston College, Parent will lead two workshops next month for theatre students, giving instruction on auditions and Shakespeare performance. He will offer creative support to the Theatre Department's productions of Pride and Prejudice (November 2018) and Hamlet(February 2019). Parent will also teach two courses: this fall's "Musical Theatre Performance" will explore storytelling in both solos and duets, using tools available to the music theatre actor; next semester's "Devised Theater" will focus on creating a devised piece called The Identity Project, which will explore race, gender, and more, with performances held during the annual BC Arts Festival in April 2019.
Parent's performances have garnered praise. The Arts Fuse deemed his recent appearance as Reggie the factory foreman in Dominique Morisseau's Skeleton Crew at the Huntington Theatre Company, a "stand out, generating the play's most emotional moments," and Broadway World wrote of his "powerfully emotional, authentic" portrayal. Of his performance as Mr. Bones in The Scottsboro Boys at the SpeakEasy Stage Company in 2016, Boston Theater Critics Association president Joyce Kulhawik said "…Parent brings his dazzle" to the role, while TheaterMania called his performance "a revelation." On his title role in Christopher Marlowe's Edward II with the Actors' Shakespeare Project in 2017, the Boston Globe  wrote of his performance "dynamic" and "spellbinding" performance: "Parent's portrayal of the titular monarch reaches a level of transfixing intensity, " while TheaterMania dubbed him "flawless," and "hypnotic":  "[Parent's] performance of Edward is a unique thrill that cements his status as one of the most astonishing talents on the Boston theater scene."
Parent won the 2017 ArtsImpulse Award for Best Supporting Actor in a Musical for The Scottsboro Boys. He has been nominated for four Elliot Norton Awards by the Boston Theater Critics Association, winning twice for Outstanding Actor (Midsize Theater): in 2017 for Actors' Shakespeare Project's Edward II; and in 2008 for three performances in the same season: Some Men at SpeakEasy Stage Company, Angels in America Parts I and II at Boston Theatre Works, and The Wild Party at New Repertory Theatre. He has been nominated for six Independent Reviewers of New England Awards, winning for Best Actor in a Drama for The Convert (Underground Railway Theatre, 2017), Best Supporting Actor in a Musical for The Snow Queen (New Repertory Theatre, 2016), and Best Supporting Actor in a Musical for The Color Purple (SpeakEasy Stage Company, 2015).

Parent is the co-founder and executive director of The Front Porch Arts Collective, "a black-led theatre company committed to advancing racial equity in Boston through theater." The non-profit will open its second season on November 30 with a co-production with the Lyric Stage Company—directed by Parent—of Daniel Beaty's Breath and Imagination. It tells the story of the first world-renowned African American classical vocalist, Roland Hayes.

Parent's history as an educator extends back nearly a decade. He currently is a teaching artist with Actors' Shakespeare Project and a performing arts specialist at the K-8 Martin Luther King School. He is also an adjunct professor of acting at Tufts University, and of music theatre technique at Boston University.

The Monan Professorship in Theatre Arts was established in 2007 by a gift to Boston College in honor of the late University Chancellor and former BC President J. Donald Monan S.J.. The position, which also commemorates the late Trustee E. Paul Robsham, enables the Theatre Department to bring nationally and internationally known professional theater artists to Boston College to teach and work with undergraduate students. The position has previously been held by Nederlander Executive Vice President Nick Scandalios '87, lighting designer Scott Clyve, playwright Sheri Wilner, director/actor Michelle Miller '98, and director/actor Tina Packer, among others.

Rosanne Pellegrini | University Communications