Nancy Netzer, director of Boston College's McMullen Museum of Art and a professor of art history, will be one of four recipients of the 2018 Massachusetts Governor's Awards in the Humanities.

Conferred by Mass Humanities, an affiliate of the National Endowment for the Humanities that conducts and supports programs that use history, literature, philosophy, and the other humanities disciplines to enhance and improve civic life in Massachusetts, the awards are bestowed on leaders in recognition of their public actions, grounded in an appreciation of the humanities, to enhance civic life in the Commonwealth.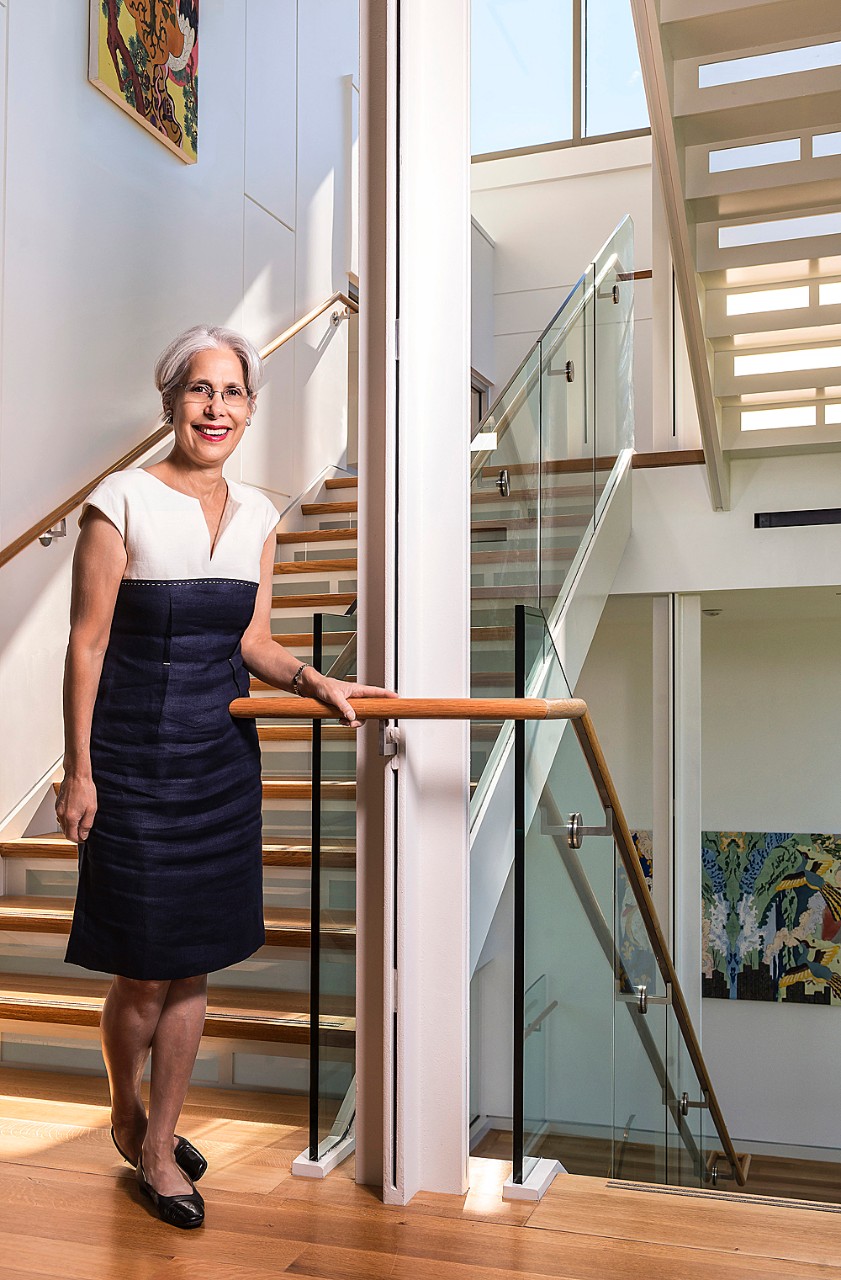 "Civic life in our Commonwealth is enriched by public figures whose actions and decision-making are grounded in an appreciation and understanding of the humanities," according to the Mass Humanities' website. "The Massachusetts Governor's Awards in the Humanities recognize particularly notable contributors to this cause. Recipients recognize the centrality of the humanities to our national identity and ethic and they have championed the value of those disciplines through their various careers."
Associate Professor Stephanie Leone, chair of BC's Art, Art History and Film Department, calls the honor an important recognition of the central role of museums—and the McMullen and Netzer's work in particular--in fostering the humanities. 

At the McMullen Museum, Netzer has organized more than 60 interdisciplinary exhibitions, with accompanying publications, which have included some of the finest works of art from collections around world. She also oversaw the renovation of the McMullen Museum's new venue on the University's Brighton Campus, which opened in 2016.

Netzer has served on several boards, including Mass Humanities as a Governor's appointee for 11 years, and as board chair from 2013-2015.

The 2018 Governor's Awards will be presented at the Mass Humanities' annual benefit dinner on October 28. Other honorees include: American Antiquarian Society President Ellen Dunlap; David Harris, managing director of the Charles Hamilton Houston Institute for Race and Justice at Harvard Law School; and David Tebaldi, who will retire this fall after a 33-year tenure as executive director of Mass Humanities.
University Communications | August 2018