BC bOp! performing at the 2017 Arts Festival. (Lee Pellegrini)

The Boston College Arts Festival—a popular showcase for the artistic talent of the University community—will mark its 20th year with an appearance by special guest and alumni honoree Natalia Majluf '88, director of the National Gallery of Peru (Museo de Arte de Lima) and an internationally recognized promoter of Latin American artists.

The vibrant, campus-wide event, which takes place April 26-28, will highlight the depth and breadth of campus arts— including music, theater, dance, poetry, film, painting and sculpture—and the creative work of students, faculty and others at BC. The Arts Festival is open to the public and includes a variety of programming for all ages, most free of charge.

Music and dance performances will take place in the main festival tent on the Plaza at O'Neill Library. The Art Tent and Stokes Lawn are also the site of children's activities and a smaller stage for more intimate performances, displays and receptions.

"Creating Together," this year's festival theme, expresses "the art of culture and togetherness" organizers say has characterized the BC community's devotion to, and expression of, the arts.

"For 20 years, the Arts Festival has become the showcase of the growth, breadth and quality of the arts on campus," said BC Theatre Department Chair and Associate Professor Crystal Tiala, who also chairs Boston College's Arts Council, which organizes the festival. "It is a spectacular showing of talent, creativity, and hard work all for the love of being part of the arts on campus. Come and enjoy the traditional, and some new programming, as well as an exciting new look inside our main tent."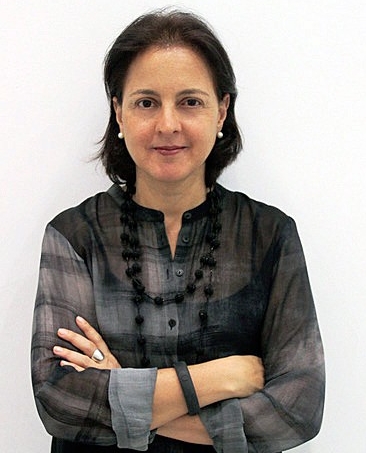 Tiala pointed to the visit by Majluf—who will participate in special Arts Festival programming and receive an alumni arts achievement award—as a festival highlight.

Majluf will discuss her career with Professor of Art History and McMullen Museum of Art Director Nancy Netzer at "Inside the BC Studio," on April 27 at 2 p.m. in the Stokes Art Tent. She also will visit the McMullen Museum of Art and meet with the museum's Student Ambassadors on April 26.

"We are very excited to be bringing an international guest and alumna, Dr. Natalia Majluf, to the festival this year," Tiala added. "She is a world-renowned art historian, scholar and curator. Moreover, she is an advocate for culturally relevant works of art that preserve local culture and history.  Dr. Majluf will bring a fascinating perspective on art to the Boston College community."

During her tenure as director of the Museo de Arte de Lima, where she also served as curator, Majluf has overseen renovation of the historic building that houses the museum and has been responsible for expansion of its collections.

An accomplished art historian, Majluf has curated exhibitions, lectured and published widely on 19th- and 20th-century Latin American art. She held the Getty Curatorial Research Fellowship and the John Simon Guggenheim Memorial Fellowship, as well as fellowships at the Center for Advanced Study in the Visual Arts in Washington, DC, and the University of Cambridge. In addition to her art history degree from BC, Majluf holds a master's degree from the New York University Institute of Fine Arts and a doctorate from the University of Texas at Austin.

In addition to Majluf, the University community will recognize artistic accomplishments and contributions of BC students and faculty. This year's faculty honorees are Sheila Blair and Jonathan Bloom—internationally known, married art historians who hold the Norma Jean Calderwood University Professorship in Islamic and Asian Art in BC's Art, Art History, and Film Studies Department.

Activities for children and families will be held on April 28 from noon to 4 p.m., including a production of "The Little Mermaid" performed by BC students in the Theatre for Youth Class, and "From Film to Broadway: The Songs of Disney," a children's musical and theater performance by the Chamber Music Society. There also will be arts and crafts and face painting.

Other Arts Festival events and activities include:

Cultural Showcase: This spotlight event showcases performances that demonstrate the range of cultural expression in BC's artistic community. Groups will present dances and musical performances in a variety of genres, as well as literary readings.
Film events: Screenings include "Licorice" and "Smoke Grenade" and Q&As with, respectively, directors Gautam Chopra and Joe LaRocca, part-time faculty members at BC.
Got trash?: Students in the course Easy Being Green? Waste, Consumption and Environmental Justice in the 21st Century will display five installations as part of a project aimed at increasing awareness of environmental inequalities and inspiring creative interdisciplinary communication that empowers conversation and engagement.
BC's Best: Student musicians—winners of the "Battle of the Bands" and "Singer Songwriter" competitions—perform original works in a variety of genres.

More information is available at the Arts Festival website.
—Rosanne Pellegrini | University Communications