Prior to assuming his role as pastor of St. Francis Xavier Parish in New York City, Robert VerEecke, S.J., was noted for his use of dance as an expression of faith, as in this scene from the 2008 performance of the annual favorite 'A Dancer's Christmas.' (Lee Pellegrini)

During his 38 years at Boston College as Jesuit Artist-in-Residence, Robert VerEecke, S.J., (known to many as "Father Bob") became renowned for integrating dance and religious expression, and for his creation of many acclaimed dance productions for stage and sanctuary. 
Fr. VerEeecke – who also served as pastor of St. Ignatius Church for 27 years during that period – created signature works like "A Dancer's Christmas" and "Christmas Reflections," both of which were performed at BC and became holiday traditions with a loyal following of performers and audience members alike. He also had the opportunity to teach undergraduates classes, "especially Elements of Dance, which proved to be very popular," he said.
So even after transferring to his new role of pastor at St. Francis Xavier Parish in New York City in August, Fr. VerEecke has been able to continue his artistic relationship with the University community, through a three-year appointment as Visiting Jesuit Artist.
This semester, he worked with Theatre Department Assistant Professor of the Practice Sun Ho Kim in the Elements of Dance course, where he taught classes in sacred and liturgical dance, and 17th-century dance in Jesuit schools. He also hopes to continue to make connections with BC alumni in New York.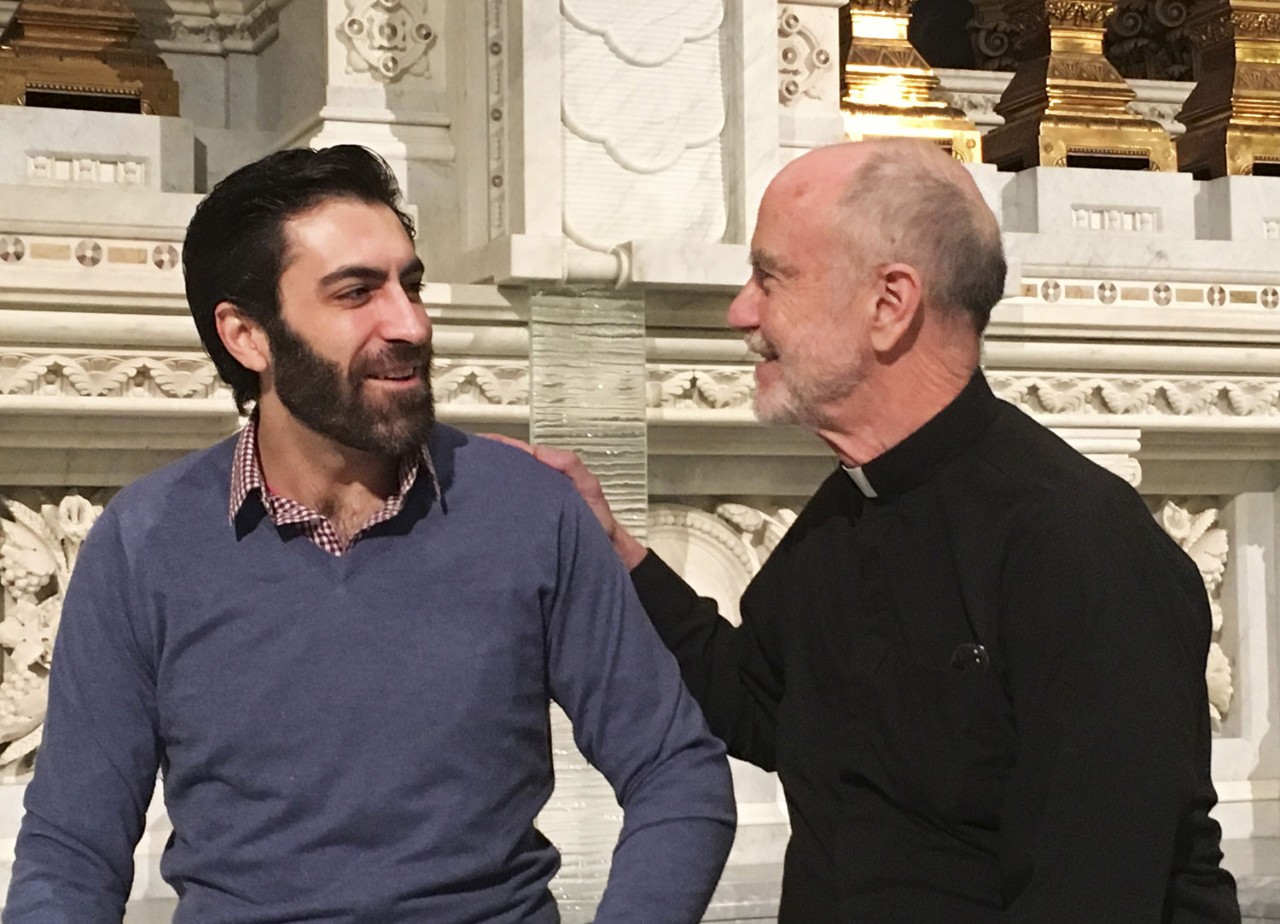 This holiday season, Fr. VerEecke debuts a new work, "Christmas Revelations," which uses elements of previous performances and children's stories he has written. A number of BC alumni actors and dancers are involved in the production – including Christopher Tocco '06 in the major male acting role – which will be presented this weekend at the Sheen Center for the Performing Arts.
Fr. VerEecke also continues to direct the Boston Liturgical Dance Ensemble, and hopes to expand the company's outreach to the New York area. 
Though his new role represents a homecoming for the native New Yorker, "I'm still finding my way but I am grateful for the parishioners at Xavier and my BC-New York contacts for making the transition easier. I am also grateful that I am still able to be part of BC and support its Jesuit identity and mission."
–Rosanne Pellegrini / University Communications