Above, actress Anna Torv portrays Dr. Wendy Carr in the Netflix show "Mindhunter." The character is inspired by Connell School of Nursing Professor Ann Burgess.
The Connell School of Nursing will host an event with the real-life criminal profiling pioneers behind the Netflix hit show "Mindhunter" on Sept. 17 at 4:30 p.m. in Robsham Theater. "The Minds behind 'Mindhunter'" will feature Connell School Professor Ann Burgess and retired FBI special investigator John Douglas, who teamed up with FBI agent Robert Ressler in 1970s to develop a new type of criminal profiling to better understand the psychology of serial killers.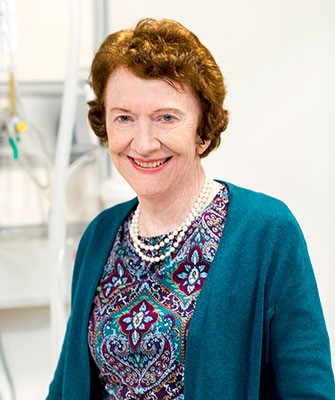 Connell School Prof. Ann Burgess (Photo by Caitlin Cunningham)
Burgess and Douglas will discuss how they developed new insights into deeply disturbed criminal minds as well as their work on the chilling cases showcased on the television series. Douglas captured his groundbreaking work with Burgess and the late Robert Ressler in his 1995 book Mindhunter: Inside the FBI's Elite Serial Crime Unit, which is the basis for the fictionalized Netflix series.

This event is filled to capacity. However, a limited number of tickets will be available at the Robsham Theater box office beginning at 4:15 p.m. on a first-come, first-served basis. This event will also be streamed live on the Boston College Facebook page.
In the series, the Burgess-inspired character is named Dr. Wendy Carr and is portrayed by Anna Torv, while the Douglas character, Holden Ford, is portrayed by Jonathan Groff. Season one of the series debuted in 2017 to rave reviews. A release date for season two is expected soon.

Burgess was tapped by the FBI to help develop the serial killer profiles due to her expertise in assessing and treating trauma victims. The team published Crime Classification Manual: A Standard System for Investigating and Classifying Violent Crimes and has been credited with launching the FBI's behavioral science method of profiling killers.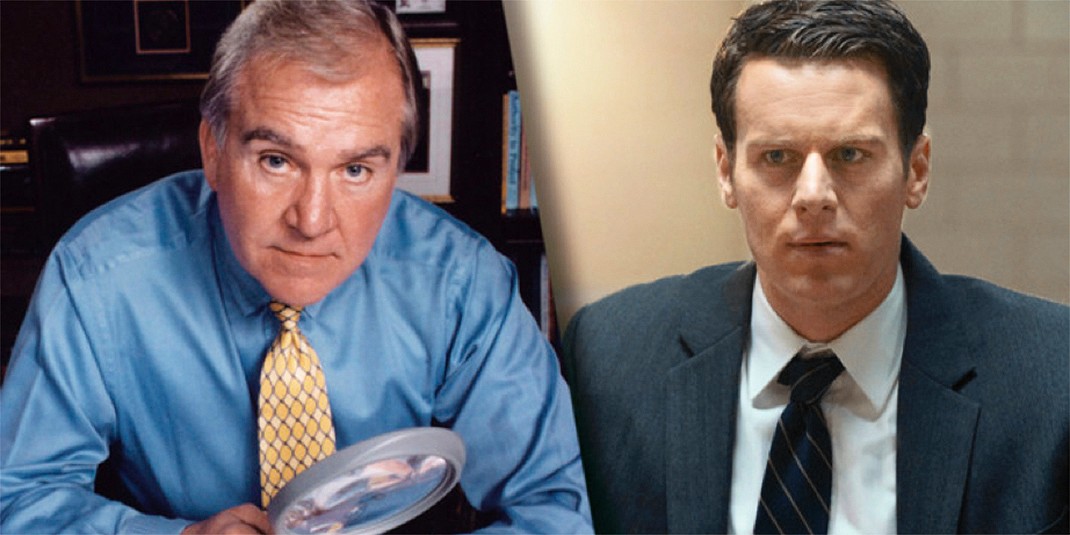 Retired FBI special investigator John Douglas (left) and Jonathan Groff, who portrays a fictionalized character based on Douglas.
Note: The discussion will include photographs of criminal victims and events that some may find disturbing. It may not be appropriate for all audiences.

— University Communications | Kathleen Sullivan