Connell School of Nursing Associate Professor Jane Flanagan has been inducted into the American Academy of Nursing, a prestigious organization of nursing's most accomplished leaders in education, management, practice, and research.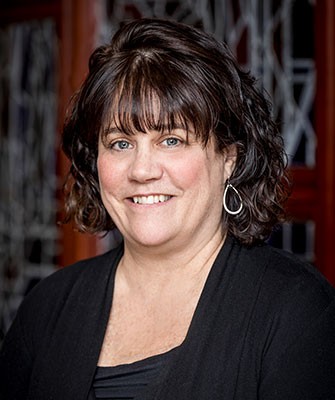 Flanagan directs of the Adult Gerontology Graduate Program at the Connell School of Nursing. She holds appointments as a nurse scientist at the Massachusetts General Hospital's Yvonne Munn Center and as an associate clinical scientist at the Phyllis Cantor Center at the Dana-Farber Cancer Institute.
Flanagan, who earned a doctorate from Boston College, maintains a nurse practitioner practice at Bournewood Hospital. She has several grants supporting research projects, including exploring the post hospital disposition of older adults; the efficacy of holistic, complementary interventions for women with breast cancer; and the feasibility and efficacy of implementing a physical activity program for caregivers of older adults.
She is the president of the Society of Rogerian Scholars and the editor for the International Journal of Nursing Knowledge. Flanagan was inducted as a Fellow in NANDA International. She was presented with the Distinguished Nurse Practitioner of the Year Award by the Massachusetts Coalition of Nurse Practitioners and the Partners Healthcare Excellence in Action Award from MGH.
"Being inducted into the Academy is deeply humbling," said Flanagan. "I am extremely honored to be a part of this prestigious group of nurse leaders."
Selection as an AAN Fellow is based, in part, on the extent the nominee's nursing career has influenced health policies and the health and wellbeing of all. Flanagan and the other inductees were officially recognized at the AAN's annual policy conference held in Washington, DC earlier this month.  
— Kathleen Sullivan | University Communications