Connell School of Nursing Assistant Professor Holly B. Fontenot has received the 2017 Award of Excellence in Scholarly Education presented by the Association of Women's Health, Obstetric and Neonatal Nurses.
Each year, AWHONN presents its Award of Excellence in Education to an AWHONN member with an outstanding history of educating colleagues, patients, and others.  Honorees have made contributions to the knowledge base of women's or newborns' health. This year AWHONN recognized a member who has made strides in scholarly education. Fontenot received the award at the association's national convention, held in New Orleans in June.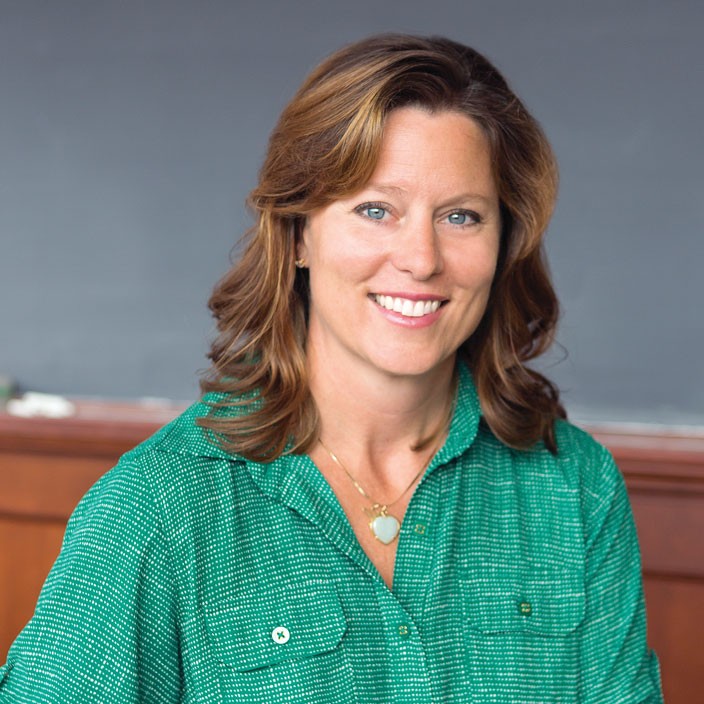 "It is a great honor from an outstanding organization," said Fontenot. "I have been teaching women's health nurse practitioner students for over 10 years, I am always amazed by their ongoing leadership and accomplishments."
A certified women's health nurse practitioner, Fontenot teaches primarily graduate students. She also holds an adjunct faculty appointment at The Fenway Institute, maintains NP clinical privileges at Fenway Health's adolescent clinic (The Borum), and is a clinician consultant for the Sylivie Ratelle STD/HIV Prevention Training Center.  Fontenot is also a BC alumna, having earned a master's degree and a doctorate from the Connell School.
Her research focuses on sexual health, the prevention of sexually transmitted diseases including HIV and HPV, and innovative was to reduce disparities related to HPV vaccination.
"Dr. Fontenot's contributions to women's health education have touched the lives of countless AWHONN nurses and women's health nurses on an international level," said AWHONN Chief Executive Officer Lynn Erdman. "She has done outstanding work translating complex topics into practical knowledge for those who read her publications, go to her class, or attend her presentations."

—Kathleen Sullivan | University Communications