In recognition for her commitment to educating student nurses, Connell School of Nursing Assistant Professor Joyce K. Edmonds has been honored with the 2015 Award of Excellence in Education by the Association of Women's Health, Obstetric and Neonatal Nurses (AWHONN).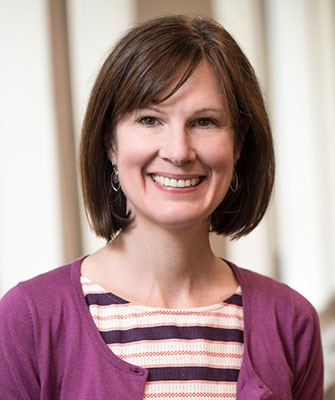 Joyce Edmonds
Edmonds teaches both undergraduate and graduate students. She has more than 15 years of experience in maternal and public health nursing and has lived all over the country and internationally. She draws on these experiences to provide nursing students with a perspective that considers a patients' community, cultural, social, and economic background as important elements in their health.
"Dr. Edmonds' dedication to providing high quality, public health minded education to current and future nurses is laudable," said AWHONN's Chief Executive Officer Lynn Erdman. "Her global perspective teaches nurses the importance of understanding the many different factors that influence an individual's utilization of women's health and obstetric services."
Her research interests are in maternal health, health seeking behavior, and health disparities with a current emphasis on the influence of nursing in the safe prevention of low-risk cesarean delivery. She is investigating the influence of nurses on delivery outcomes and the factors that shape their practice patterns. The goals of her program of research are to improve the effectiveness of strategies devoted to predicting and influencing the likelihood of successful vaginal birth.

—University Communications