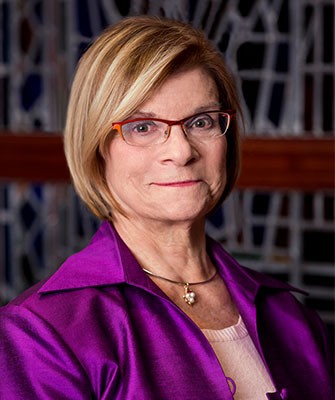 The William F. Connell School of Nursing at Boston College has been named a Center of Excellence in Nursing Education by the National League for Nursing.
NLN Centers of Excellence have demonstrated in measurable terms sustained excellence in faculty development, nursing education research, or student learning and professional development. The Connell School was recognized for "promoting the pedagogical expertise of faculty."
Professor of Nursing Dorothy Jones led the Connell School application effort.
"It is with the greatest pleasure that we accept this designation by the National League for Nursing," said Connell School Dean and Professor Susan Gennaro. "At the Connell School we are firmly committed to excellence in teaching, as the ultimate outcome of our teaching is the production of the very best nurses. This external validation of the level of teaching that occurs at CSON is gratifying."
The Connell School is one of 16 nursing programs nationwide—across the academic spectrum of higher education in nursing and leading teaching hospitals and clinical sites—to be given the designation by the NLN this year.
"Centers of Excellence help raise the bar for all nursing programs by role modeling visionary leadership and environments of inclusive excellence that nurture the next generation of a strong and diverse nursing workforce to advance the health of the nation and the global community," said NLN CEO Beverly Malone.
The formal recognition ceremony will be held in September in Chicago at the 2018 NLN Education Summit.
The National League for Nursing is the premier organization for nurse faculty and leaders in nursing education, with more than 40,000 individual and 1,200 institutional members.
—Kathleen Sullivan | University Communications | August 2018