A new endowed chair has been established at Massachusetts General Hospital in honor of Connell School of Nursing Professor Dorothy A. Jones. The Connell-Jones Endowed Chair in Nursing and Patient Care Research will be held by a senior faculty member in recognition of his or her pivotal leadership within MGH Department of Nursing.
The endowed chair was made possible by a gift from philanthropist Margot C. Connell, a Boston College benefactor, mother of six BC graduates, and recipient of an honorary degree from BC in 2009.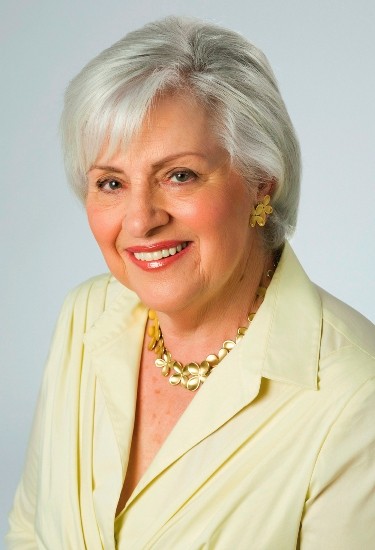 "Margot Connell's belief in nursing and her generosity in establishing this chair is transformative and there is no nurse of whom I can think who is more deserving of the honor of having this chair in her name," said Connell School of Nursing Dean Susan Gennaro. "Dottie Jones is an innovative leader who both through her research and teaching has changed nursing care at one of the most innovative health care systems in the world. What an honor to have the Connell and Jones names linked together for this very important chair."
"Being part of the Connell-Jones Endowed Chair in Nursing and Patient Care Research at the MGH is a personal honor for which I am most grateful," said Jones, an internationally recognized nurse researcher who has taught at Boston College for more than 40 years. She is also director emerita of the Yvonne L. Munn Center for Nursing Research at MGH.
"But even more important, this chair supported by Margot Connell recognizes her continuing commitment to nursing and is a tribute to the contributions of the many nurse scholars in practice settings who are dedicated to advancing disciplinary knowledge that will impact patient care for individuals, families and communities on a global level," added Jones.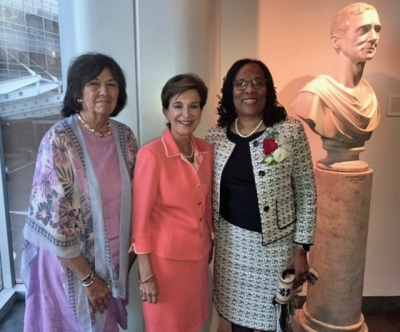 Jones' research includes a National Institutes of Health-funded study focusing on patients' recovery at home following ambulatory surgery with local and general anesthesia and a nurse-coached intervention. She is also involved in the development and testing of a practice grounded in Margaret Newmans' Theory of Health as Expanding Consciousness and is a member of a research team at Massachusetts General Hospital focusing the on the development, implementation and evaluation of a Professional Practice Model and clinician satisfaction with the work environment.
A Fellow of the American Academy of Nursing, Jones has published more than 150 articles and book chapters and 15 textbooks (edited or co-edited). Earlier this year, she was named a Living Legend in Massachusetts Nursing by the American Nurses Association Massachusetts.
Jones noted that this recognition would not have been possible without "the continued leadership of MGH Chief Nurse and Vice President of Patient Care Services Dr. Jeanette Ives-Erickson."
Gaurdia Banister, executive director of the Institute for Patient Care and director of the Yvonne L. Munn Center for Nursing Research at Massachusetts General Hospital, has been named the inaugural holder of the Connell-Jones Chair. Banister's nursing research interests include innovative models for interprofessional education, transition to practice considerations for culturally-diverse nursing students, and the impact of mentoring on career success and progression.
—Kathleen Sullivan | University Communications