Experts in the fields of forensics, law enforcement, criminal behavior, and criminal justice will discuss issues related to homicide at a multidisciplinary conference at Boston College on Saturday, October 14. The daylong event is directed by Connell School of Nursing Professor Ann Burgess, in collaboration with Boston College Law School and Northeastern University's Atypical Homicide Research Group.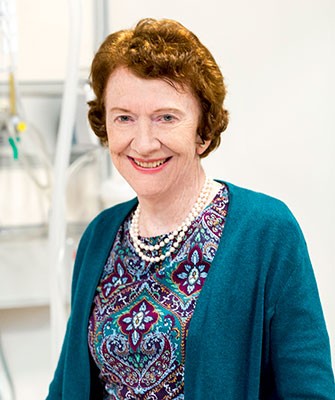 The keynote speaker will be renowned forensic scientist Henry C. Lee, founder of the Henry C. Lee Institute of Forensic Science at the University of New Haven, who is acclaimed for his work in the O.J. Simpson case and his reviews of the John F. Kennedy assassination and the death of JonBenet Ramsey.
"At this multidisciplinary forum, students will have the opportunity to hear from investigative, forensic, and psychological experts about current issues regarding homicide as well as about prevention and legal interventions," said Burgess, an internally recognized leader in the assessment and treatment of victims of trauma and abuse who has worked closely with the Behavioral Science Unit of the FBI and has offered expert testimony in several criminal cases. Burgess will give a presentation on an atypical serial killer.
Boston College Law School Associate Clinical Professor Sharon Beckman, director of the Boston College Innocence Program, will take part in a panel discussion with members of the Massachusetts State Police Detective Homicide Unit on "Use of Emerging Technologies in Homicide Investigations."
Other presentations include: Jack Levin, co-director of Brudnick Center on Violence and Conflict at Northeastern University on weapons of mass murder; Kevin Kosiorek of the Boston Police Crime Laboratory on crime scene evidence in the Craigslist Killer case, and Dr. Phillip Resnick, a professor of psychiatry and director of the Division of Forensic Psychiatry at Case Western Reserve University School of Medicine, on parents who kill.
Additional topics include the challenges of cold cases, elder sexual homicide, the MS-13 gang and the fungal meningitis deaths attributed to the New England Compounding Center.
The forum will be held on BC's Newton Campus. Click here to register or to learn more.
—Kathleen Sullivan | University Communications