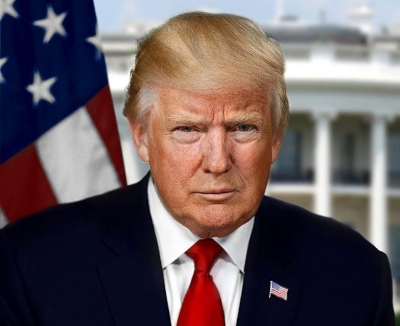 What will the first 100 days of the Trump Administration hold for immigration, health care, the economy, the environment, and other areas? Boston College faculty members weigh in.

Dennis Hale, Political Science 
Five initiatives seem most likely to take priority, for both the White House and the Congress, assuming they can cooperate effectively.
•Repealing and replacing the Affordable Care Act will begin. What Republican leaders have aired in public is a combination of changes: incentives rather than penalties; more choice; severing the link between employment and insurance; tax breaks for those who do not get insurance through their employer; and perhaps making it possible for insurance companies to compete across state lines.
 •Immigration control and enforcement: tougher enforcement at the border and at job sites; deportation of illegal immigrants with criminal charges; pushback against "sanctuary" cities.  I do not expect "dreamers" to be rounded up.
•The president-elect and Republicans have agreed to reduce corporate taxes so that they resemble tax rates in other major economies. 
•The "Iran deal" will be undone, to the extent that it can be.  But since the deal was done through executive action, it can also be undone in the same way.  This should be a salutary lesson for future presidents.
 •The president will send to the Senate his nominee to fill the empty seat on the Supreme Court.  This will provoke a donnybrook in the Senate, and perhaps a suspension of the filibuster rules, but it will almost certainly get done.
Tiziana Dearing, Social Work
The first 100 days of the new Trump administration have the potential to be hard on low-income and vulnerable people.  This is especially true if you combine Trump's policy platform – to the extent that it's clear at this point – with an aggressive congressional agenda around health care and social spending.  For example, rolling back the Affordable Care Act without a suitable alternative would mean defunding its Medicaid expansion for the poor.  While the president-elect has said he will not roll back health care reform without a replacement, Congress has already started doing it.  That could affect up to 15 million people living in poverty or near-poverty who gained Medicaid coverage with the Affordable Care Act.
As another example, we're due to come up against the federal debt limit again in March.  And spending cuts were on the horizon regardless.  Where will they be?  We're unlikely to roll back corporate or middle-class tax relief.  But President-elect Trump has criticized federal programs like the very successful Supplemental Nutrition Assistance Program (food stamps).  The Republican Congress' fiscal platform, "A Better Way," is widely considered by anti-poverty advocates to be a blueprint for draconian spending cuts.  At the least, it would devolve spending authority to the states in ways likely to encourage punitive forms of poverty policy among states.  The needs of the poor were not a focus of this campaign season.  Plus, BC's own Kay Schlozman and her colleagues have demonstrated convincingly that the poor don't have an effective political voice.   The first 100 days could be pretty tough on low-income America.  
David Hopkins, Political Science
There is still a great deal of uncertainty about how the Trump administration will operate in practice. Compared to previous administrations, the incoming president's policy priorities are not well defined and the lines of decision-making authority within the White House remain unclear. Because the new president and vice president, most senior presidential advisors (including the new White House chief of staff), and much of the cabinet all lack substantial experience in the executive branch, the early months of the Trump administration will produce an elevated risk of ineffectiveness, substantive and procedural confusion, and potentially serious errors in governing.
 It is already clear from both the 2016 campaign and the post-election transition period that the new president places great importance on receiving positive press coverage, identifying and citing indicators of personal popularity, and exacting revenge against perceived enemies. These are likely to be the major day-to-day objectives of his administration – absent an immediate crisis that directs attention elsewhere – and presidential decisions about policy and personnel may well be viewed primarily through their ability to further one or more of these goals.
Westy Egmont, Social Work
 In the heat of the presidential campaign, candidate Trump promised a 10-point immigration plan. His plans to "build the wall," deport criminal aliens, end President Obama's executive orders such as Deferred Action for Childhood Arrivals (DACA), implement extreme vetting, lower legal immigration numbers, defund sanctuary cities and strengthen E-Verify for employers and expand biometric tracking appear to be supported by his base and a majority of Republican congressmen.  Most of his agenda is achievable, though only a few elements will be completed in 100 days. 
 The appointment of harsh critics of current U.S. immigration law and those who favor a more limited admission policy bodes poorly for the current refugee program, which accepts 85,000 refugees each year His "extreme vetting" is likely to be put in place early as a new dampening of legal admissions. Denial and delay of visas are likely to be on the basis of national origin, focused on predominantly Muslim nations. DACA is in the new president's focus, but Republican leadership in Congress appears to be creating an alternative protection for those already registered. This executive order is expected to be cancelled.  Building a wall and further militarizing the southern border appears an early move. With a general to head the Department of Homeland Security, the government will move quickly to expand the already well-developed wall and return to air surveillance   Negative impact on the growing Mexican economy by cajoling US firms not to expand business there is likely to continue past the inauguration, and cutting off global business development by Ford or GM is likely to slow the Mexican economy. This may result in more migration pressure on the border while slowing job growth in the 22 states that have Mexico as their leading trade partner.
The pursuit of anyone with any police record is likely to be expanded, as are those who have reentered. Defunding sanctuary cities and those with similar policies – such as Boston or the other 200 – is likely to be a political contest expressed soon in Congressional bills impacting future funding. In the first 100 days, the increasing fear in the foreign-born community is expected to continue due to the absence of any sign of policy creating pathways to legalization, family reunification or offering a general affirmation of the value of new Americans.
Kent Greenfield, Law
In the first few months of a Trump presidency, very little will be certain except this: Merrick Garland will not be a Supreme Court justice. Garland, the moderate, eminently qualified, chief judge of the second-most powerful court in America, fell victim to unprecedented GOP obstructionism after President Obama nominated him to the Supreme Court in March 2016. Instead of replacing Antonin Scalia — one of the most conservative justices in the modern history of the court — with a moderate, Trump will be able to name a younger version of Scalia to the high bench. The confirmation battle will be good television but the ultimate outcome will not be in doubt.
 While the court will get younger, it will likely stay about where it is ideologically. That is to say the conservatives will win more than they lose, but they won't win every case. Anthony Kennedy will remain the pivot point. And it will matter that the new president's lawyers will now be arguing the conservative side of the coming cases on abortion, race, gay rights, campaign finance, and the religious rights of corporations. Elections matter.
 A real shift on the court would come if for some reason Kennedy (who is 80) or one of the senior liberal justices – Ruth Bader Ginsburg (83) or Stephen Breyer (78) – steps down and Trump nominates a conservative as a replacement. With the GOP's tactics on Garland fresh in their minds, Democrats will have little reason to play nice. That could be a battle for the ages.
David Wirth, Law
The Paris Agreement – the first truly global treaty to combat looming climate disruption – took effect on Nov. 4, a mere four days before the election of Donald J. Trump to the US presidency. Trump was a vocal climate denier during the campaign, and threatened to "cancel" the Paris Agreement if elected.  Since then, he has said he has an "open mind" about withdrawal and, like he has on other topics, may change his mind. If the incoming president doesn't recognize the value and importance of the Paris Agreement, that may set off a precarious domino effect.
 Cumulative greenhouse gas emissions from the United States are the largest of any country, and currently second only to China.  For the US to turn its back on its binding commitments in the Paris Agreement could trigger massive defections from less wealthy countries concerned about economic competitiveness.  As a nation, we have already decreased greenhouse gas emissions and are on track to continue to do so.  The Paris Agreement was specifically crafted to accommodate US interests, and to pull out will only convince the world that the US is an unreliable international partner, with no concrete benefits in return.  Human-induced climate disruption has already been documented, and the global ecosystem won't necessarily tolerate much more stress while the world waits for the US to sort out its domestic political dynamics.
Darren Kisgen, Finance
Predicting what President-elect Trump will do has been a fool's errand. Further, major new programs are typically not completed in the first 100 days: Obamacare, as an example, was not signed into law until 14 months after President Obama was sworn in, and that was only with a legislative loophole. However, I think we have a reasonable idea of what some of the new president's top priorities will be to begin his administration. To start, I think the new president will reverse some executive actions taken by the former president (for example, on regulations and immigration), and nominate a new Supreme Court justice within the first couple of weeks. I also would expect significant efforts on the following four domestic policy areas.
First, I would expect progress on a tax reform bill, including lower statutory corporate tax rates and incentives for repatriation of cash from corporate overseas balance sheets. I think this type of legislation has the chance for bipartisan support and would spur economic growth, so I would see this as an area for an early win for the president. Obamacare reform is also clearly going to be under way in the first 100 days. Third, trade policy will likely center on trying to renegotiate trade agreements and some idea of a border tax. Finally, the president will attempt to do something regarding the wall at the Mexican border and infrastructure in general. However, I do not see much appetite for new infrastructure spending for many conservative members of congress, so this last one might be the least likely to move forward.
Kay Schlozman, Political Science
Suppose I had received a request from the Chronicle just after the Republican victories in the 2014 elections, asking me to make a prediction about the 2016 presidential contest.  And suppose that I had written the following in reply:
"The next president will be a businessman and self-described billionaire with no previous experience in government office.  Contrary to the practice of all major-party candidates in recent history, he will refuse to release his tax returns.  He will also make no promises about making suitable financial arrangements so to avoid conflicts of interests should he be elected.  A leading 'birther,' he will accuse an Indiana-born federal judge as being unable to render fair judgment because he is 'Mexican.' He will describe Senator John McCain as being 'not a war hero.'  A tape will emerge in which he brags about groping women.  He will pronounce his comfortable victory in the Electoral College – and loss in the popular vote –a 'massive landslide.'"
Donald Trump often upends expectations. 
Under the circumstances it seems prudent to invoke a bit of wisdom often (but probably erroneously) attributed to Yogi Berra: "It's tough to make predictions, especially about the future."
Kari Hong, Law
In immigration law, the selection of U.S. Sen. Jefferson Sessions to be attorney general signals that the Trump administration will realize the campaign's rhetoric to increase enforcement efforts on immigration.  Even President-elect Trump has recognized that the United States needs immigrants to avoid problems that European countries face when an aging population is unable to fill necessary jobs and provide a tax base for social support systems.  Those moments of pragmatism are at odds with what appears to be his intent to spend billions of dollars on building a wall along the southern border and increasing the use of immigration detention (and increasing the profits of private corporations who house the non-citizens in conditions that the federal government has deemed too unsafe for the housing of prisoners).  In immigration law, the attorney general has enormous authority to make rules and announce new agency decisions that create policy.  Given Senator Sessions' hostility towards legal and illegal immigration, it is very likely that an Attorney General Sessions can repeal old regulations and create new regulations that will slow down and potentially even end legal immigration.  Twenty years ago, Congress changed immigration law to make it the most restrictive it has been in over a century.  Under the Trump administration, we will most likely see what immigration policy is like under an administration that seeks to focus only on enforcement and ignore policies that seek to unify families, support employers who need qualified workers, and provide protection to asylum seekers and refugees.
In criminal law, in the past couple of years, a remarkable bipartisan movement has emerged in recognition that the costs of mass incarceration – most notably the financial cost that numbers in the billions and the loss of human capital that has scarred families and communities – have exposed the rhetoric of the Tough on Crime movement to be lacking.  Most prisoners are convicted and sentenced at the state level, but beginning with Attorney General Holder, the federal government has been a leader on "Smart on Crime" initiatives that seek to end recidivism with alternative sentencing programs, shorter sentences, and support for offenders when they return to their communities.  Senator Sessions has been one of the few senators to reject these efforts.  As Attorney General, he could likely not expand and even end the current Smart on Crime efforts.  The most likely way he will break from current trends is a heightened crack down on drug offenses, including in states that legalize marijuana.  Watching what happens in the first 100 days on drug crimes in particular will be a good measure of what type of Attorney General Senator Sessions will be.
—University Communications