Political leadership and women in Washington are the focus of the second annual Council for Women of Boston College Colloquium, which takes place Oct. 6 in Robsham Theater.
The event, which begins at 6 p.m., will feature Democratic National Committee Interim Chair Donna Brazile and former Republican presidential advisor Mary Matalin, who will draw upon a combined 50 years of experience in politics to discuss the 2016 election, politics, leadership and women. Their conversation, titled "Women in Washington: Political Leadership Today," will be moderated by Paula Ebben '89, an anchor with CBS Boston. 
"A key goal of the CWBC Colloquium is to bring women to campus who, through their words and accomplishments, demonstrate the power of female leadership to both students and alumni," said CWBC Chair Kathleen McGillycuddy NC '71. "As former Secretary of State Madeleine Albright did at last year's inaugural CWBC colloquium, we expect Donna Brazile and Mary Matalin to provide compelling insight and perspective on today's political landscape. The CWBC is delighted to host these two outstanding political leaders and looks forward to continuing to provide such important forums for students and alumni for years to come."
"When we were planning this event last fall, we expected that the topic of 'women in Washington' would be particularly timely, since it seemed likely that a woman would be running for president," said Rattigan Professor of English Mary Crane, director of the Institute for the Liberal Arts. 
"That has turned out to be the case, and it's even more exciting that in the meantime, Donna Brazile has been named interim chair of the Democratic National Committee. Both Donna Brazile and Mary Matalin have been involved in presidential politics at a high level for many years, so their perspectives on women, leadership and the current presidential election should give us an insider's view.
"Since the two speakers are good friends and represent both sides of the political aisle, they will provide a model for constructive conversation between people who disagree on many issues," Crane added.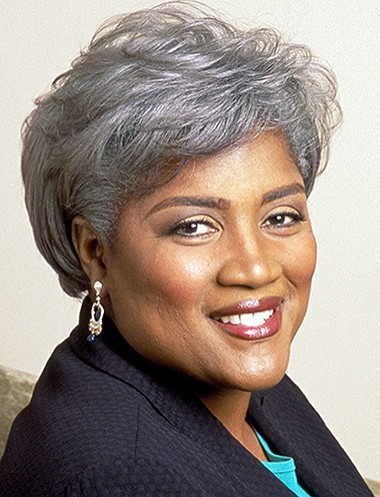 Donna Brazile
Brazile is a veteran Democratic political strategist and television political commentator who worked on every presidential campaign from 1976 through 2000, when she became the first African-American to manage a presidential bid. She is vice chair of Voter Registration and Participation at the DNC and the former chair of the DNC's Voting Rights Institute. She has received the Congressional Black Caucus Foundation's highest award for political achievement.
She was listed as one of O, The Oprah Magazine's 20 "remarkable visionaries" for the magazine's O Power List, named among the 100 Most Powerful Women by Washingtonian magazine, and selected one of the Top 50 Women in America by Essence magazine.
Brazile has lectured at more than 125 colleges and universities across the country and is the author of the best-selling memoir Cooking with Grease: Stirring the Pots in American Politics.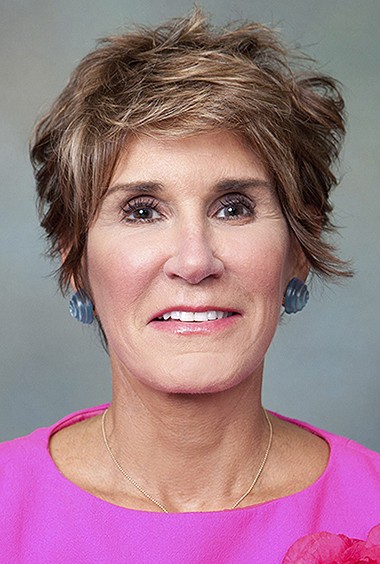 Mary Matalin
Matalin is a former political strategist for the Republican Party and one of the most well-known conservative pundits in America politics. She held key leadership positions in George H.W. Bush's 1988 presidential campaign and served as chief of staff to Republican National Committee Chairman Lee Atwater. She then served as deputy campaign manager for political operations for Bush's 1992 re-election campaign. She later was an assistant to President George W. Bush and counselor to Vice President Dick Cheney.
Matalin hosted CNN's critically acclaimed political debate show "Crossfire" and was a founding co-host of the political weeknight talk show "Equal Time," which aired on CNBC. She has made numerous appearances on NBC's "Meet the Press" and is a frequent guest commentator on news networks such as ABC, CNN, MSNBC, and Fox News Network.
Today, she co-hosts the nationally syndicated radio program "Both Sides Now," which is broadcast on more than 100 radio stations across the country.
Matalin and her husband James Carville co-authored the books All's Fair: Love, War, and Running for President and Love and War: Twenty Years, Three Presidents, Two Daughters and One Louisiana Home. 
In addition to a passion for politics, Brazile and Matalin both share a love for and dedication to the city of New Orleans. After hurricanes Katrina and Rita, Brazile, a New Orleans native, was appointed to the Louisiana Recovery Authority to work for the rebuilding of the state and to advocate for the Gulf recovery on the national stage. Matalin and her family have lived in New Orleans for nearly a decade, and efforts to rebuild and promote that city have become a central part of their lives. 
Established in 2002, the CWBC provides BC alumnae with professional and personal enrichment opportunities; connects them to the University; supports Alumni Association initiatives, and mentors women undergraduates, the alumnae of tomorrow.
The CWBC Colloquium is made possible by the generous support of council members and other Boston College donors and is administered under the aegis of the Institute for the Liberal Arts.
The event has reached capacity. Any unclaimed tickets will be released to the University community at 5 p.m. the evening of the event.
—Kathleen Sullivan | News & Public Affairs