Karina Herrera '17 in Buenos Aires in 2016
Once again this year, Boston College undergraduates will return to campus in the fall having amassed stamps on their passports and gained valuable experience as global citizens, courtesy of the many summer study opportunities available through the Office of International Programs.
"We are greatly indebted to the great generosity of the donors who have made it possible for Boston College students to study, research, and conduct service abroad through summer grants and fellowships," said Office of International Programs Director Nick Gozik.
"In line with our Jesuit values, such funding ensures that education abroad is not limited to those with means and allows a variety of students to go abroad who might not otherwise do so, regardless of background or academic interests."

This summer, BC students are studying local language, art, history, and a wide range of other subjects, while immersed in the rich cultures of a diverse roster of host countries.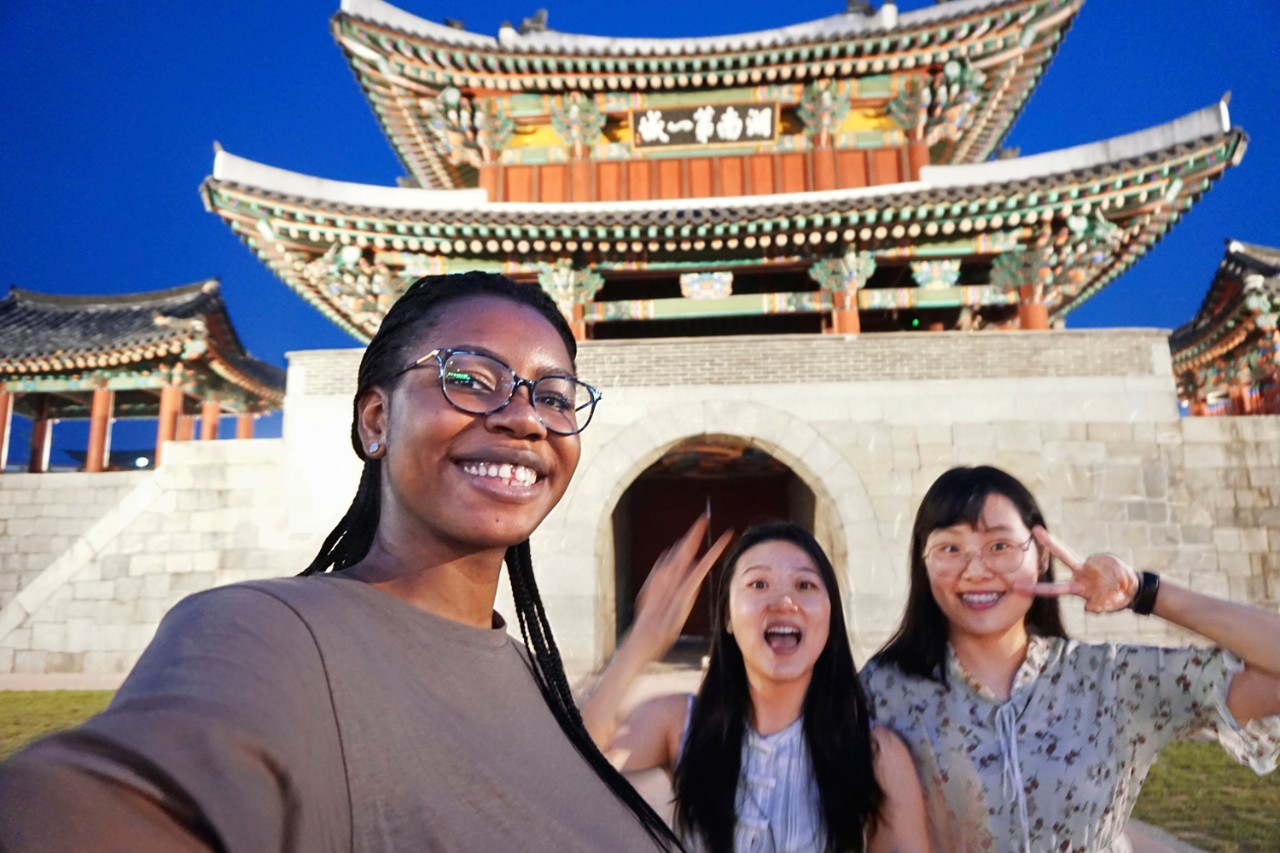 Beyond enriching the participants' Boston College experience through academic, internship, and service opportunities abroad, organizers say, the international programs also help students develop as well-rounded, interculturally competent, and globally conscious citizens.
Here is a look at this summer's study-abroad programs and destinations:
• McGillycuddy-Logue Travel Grants:  The 30 undergraduate awardees—who are studying in Chile, the Czech Republic, Ecuador, England, France, Germany, Italy and New Zealand—represent the Morrissey College of Arts and Sciences, the Lynch School of Education and the Carroll School of Management. Awarded through the OIP's McGillycuddy-Logue Center for Undergraduate Global Studies, the summer travel grant program provides international educational experiences to academically excellent BC undergraduate students, for whom such experiences would otherwise remain out of reach. This fall, the grant program will fund study-abroad opportunities for some 20 students—also from a range of the University's undergraduate schools.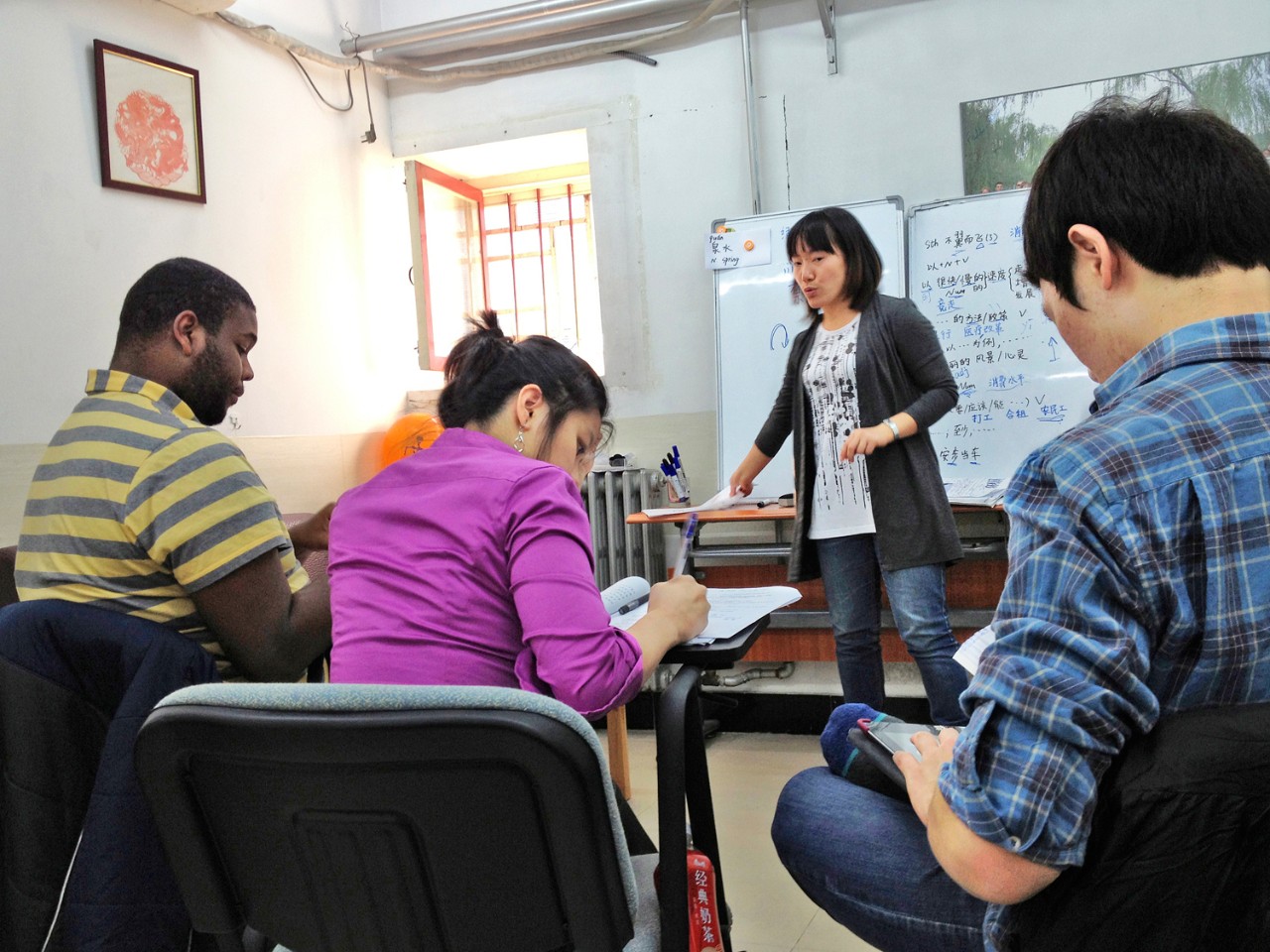 • Fung Scholars Program:  Students are selected for the program, which supports study in Asia, based on academic excellence and leadership qualities and potential; preference is given to candidates who focus on language study. Morrissey College rising sophomores Othman Khoshafa and Sarah Ashebir are in Nanjing, China on the BC summer program "Climate Change and Sustainability: An Environmental Chemistry View." Fung awards also are made for semester- and year-long study.  Four students—from the Connell School of Nursing, Lynch School, and Morrissey College—will study this fall in Hong Kong, Nepal and South Korea.
• Flood Family Travel Grants: The grants support programs worldwide, with students selected based on leadership qualities and potential to gain tangible skills while meeting academic goals abroad. Five students were awarded summer grants: Morrissey College rising junior Aileen Coyne is in Italy on the BC summer program "Contemporary Italian Culture through Film"; Carroll School rising junior Katherine Popolo is interning in Hong Kong; Lynch School rising junior Anne Marie Quinn and Carroll School rising sophomore Jacqueline Taeubel are in Spain on the BC summer program "Spanish Art History: from Al-Andalus to Picasso"; and Morrissey College rising junior Isabella Turco is in France on the BC summer program "The Twentieth Century and the Tradition in Paris."  
• Mizna Fellowships:  These fellowships fund research, language study, internships, and service-learning initiatives throughout the Islamic world. Two Morrissey College rising juniors received both Mizna and Aggad (see below) fellowships for Arabic language study this summer: Kyle Costa  to Beirut, Lebanon, and Carly Sullivan  to Rabat, Morocco. Sullivan also is volunteering with children from low-income families to learn about educational access in the country.
• Omar A. Aggad Travel and Research Fellowships: These awards expand understanding of the Arab world, and the relationships between Arab societies and the West. In addition to Costa and Sullivan, Morrissey College rising senior Rebecca Reilly was awarded a fellowship for summer language study in Jordan.  
• Benjamin A. Gilman International Scholarships: These scholarships provide students of limited financial means the opportunity to study or intern abroad, and gain skills critical to American national security and economic competitiveness. Three Morrissey College rising seniors were awarded summer scholarships: Daniela Benitez is studying in Amman, Jordan; Liam Madden at the American University of Sharjah in the United Arab Emirates; and JongHee Byun with the BC summer program "Food Writing in Paris," which also is funded via a McGillycuddy-Logue Travel Grant.  
—University Communications