Former United Nations Secretary-General Ban Ki-moon will give an address at Boston College on "Human Welfare and Global Citizenship" on Feb. 27 at 5 p.m. in Robsham Theater.
Ban, who served from 2007 to 2016, is noted for his leadership and advocacy on issues such as climate change, equal rights, public health, economic inequality, and food security. During his tenure as secretary-general, the Paris climate accord – a global measure to reduce greenhouse gas emissions – became a legally binding treaty.
At the height of the food, energy and economic crises in 2008, Ban successfully appealed to the G20 for a $1 trillion financing package for developing countries and took other steps to guide the international response.
In 2017, Ban and Heinz Fischer, president of the Republic of Austria from 2004-16, co-founded the Ban Ki-moon Centre for Global Citizens, an independent nonprofit organization focused on peace, poverty eradication, empowerment of youth and women, justice and human rights worldwide. Ban and Fischer currently serve as the Centre's co-chairs.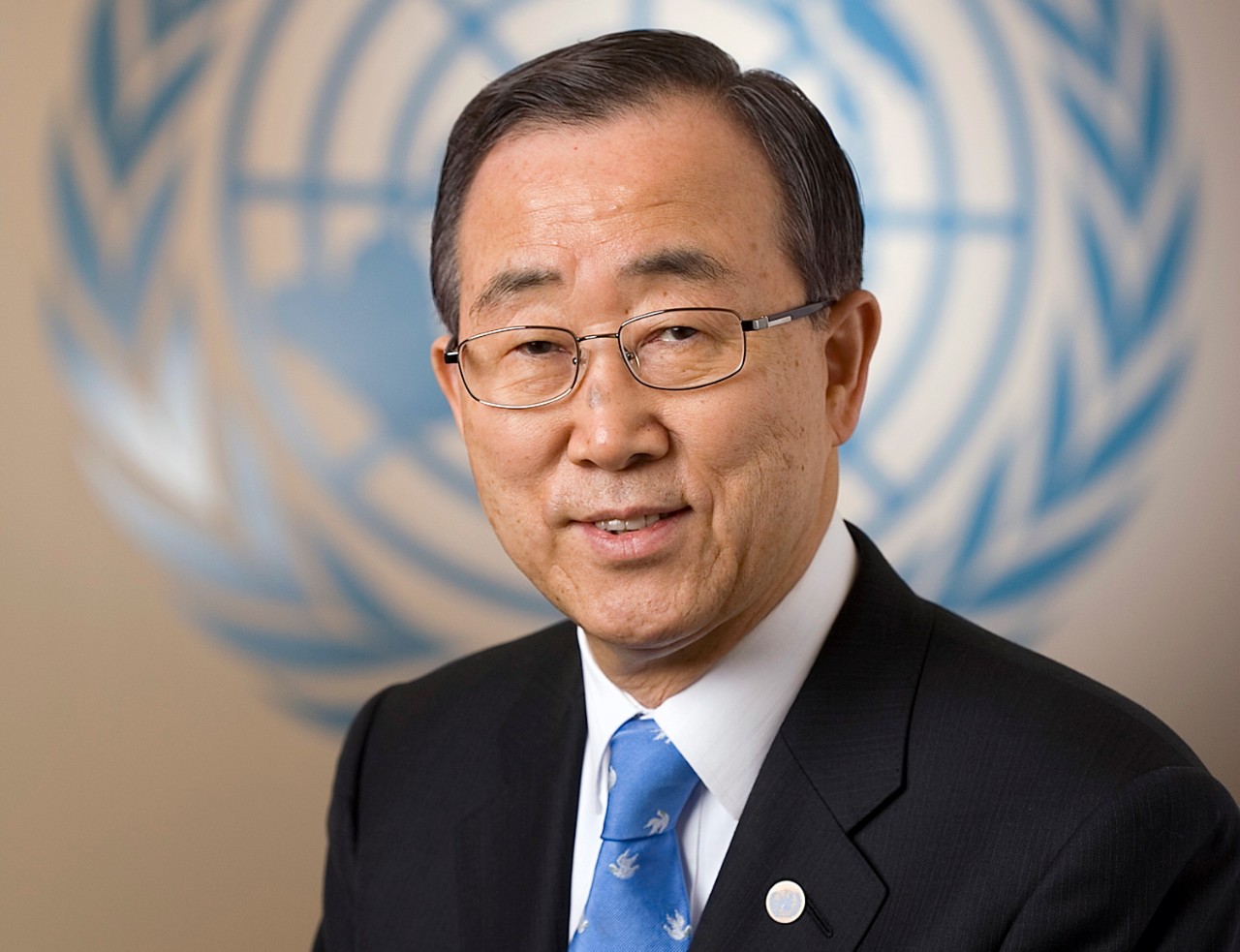 "It is a high honor to welcome former UN Secretary-General Ban Ki-moon to our campus, to draw inspiration from his tireless work for global equality, women's rights, environmental protection and against poverty and hunger – and to come together as an academic community committed to these same goals, reaching from our respective vantage points out into the world," said Director of Asian Studies and Associate Professor of History Franziska Seraphim, who is the event organizer. "Without the Korea Foundation's support for the expansion of Korean and Asian Studies at Boston College, and our good relations with the Korean Consulate-General here in Newton, this visit could not have been envisioned."

Born in the Republic of Korea in 1944, Ban received a bachelor's degree in international relations from Seoul National University and a master's degree in public administration from the Kennedy School of Government at Harvard University.

At the time of his election as secretary-general, Ban was his country's Minister of Foreign Affairs and Trade. His 37 years of service with the ministry included postings in New Delhi, Washington DC, and Vienna. He is currently chair of the International Olympic Committee's Ethics Commission. 

The event is made possible by the Provost's Office, with International Studies, Asian Studies, Environmental Studies, and the Clough Center for the Study of Constitutional Democracy as co-sponsors, and student groups led by the Marketing Academy, in cooperation with Model UN and Asia Caucus.

--University Communications