The Lynch School of Education's new Charles F. Donovan, S.J., Dean Stanton Wortham will host 'Film and Fellowship,' a screening of his award-winning documentary Adelante, followed by a discussion and reception, on Tuesday, October 25, in the Yawkey Center's Murray Room.
The event, co-sponsored by the Lynch School and the Office of News & Public Affairs, will begin at 5 p.m. with a screening of the short film, followed by a Q&A with Wortham and Fr. Liam Murphy, the former pastor of St. Patrick's Church, moderated by School of Theology and Ministry Assistant Professor Hosffman Ospino.

Adelante reveals the mutually beneficial relationship between Mexican immigrants and Irish-American parishioners in the revitalization of St. Patrick's parish in Norristown, Pennsylvania, located just outside of Philadelphia.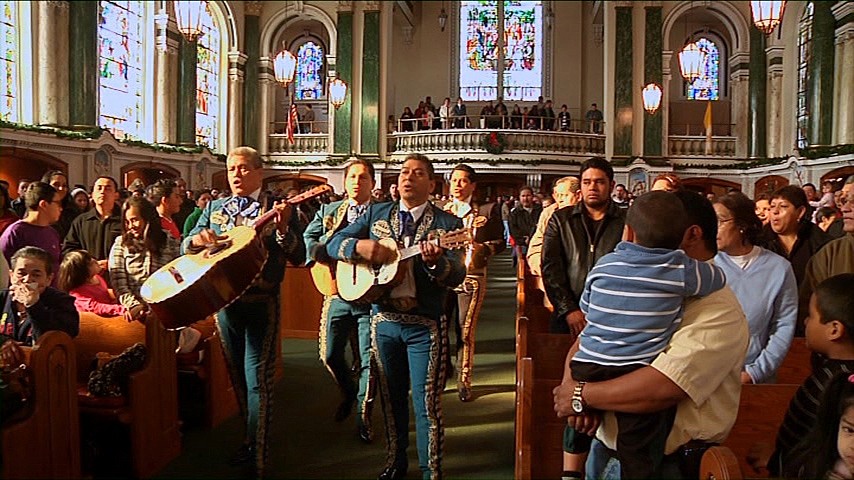 Wortham is the executive producer of the film, which has been shown at film festivals throughout the world. Directed and produced by Noam Osband, Adelante was honored at the Canada International Film Festival in 2014 and at the Mexico International Film Festival the following yeear. (View a trailer of the film here.)

"The film tries to present the lives of recent Mexican immigrants, portraying their humanity," said Wortham. "Too often in the media one sees Mexicans portrayed either as dangerous or freeloading, or as passive victims. We wanted to tell a story about the day to day lives of ordinary Mexicans, doing what everyone else does -- caring for family, falling in love, working, celebrating, worshiping, and so on. It is deliberately a happy story.
He added: "We also wanted to tell a story about the interconnections among host and immigrant communities, in this case about the mutual support and rapprochement between Anglo parishioners and Mexican families in the local parish. This shows the benefits to both groups of working together and welcoming newcomers. Finally, we wanted to tell a story about the pain and struggle of being an immigrant -- it always involves loss, no matter the benefits.  
The event is a chance for members of the Lynch School and University communities to meet Wortham and learn more about his work. Wortham joined the Lynch School this summer, following 18 years as a professor and senior administrator at the University of Pennsylvania.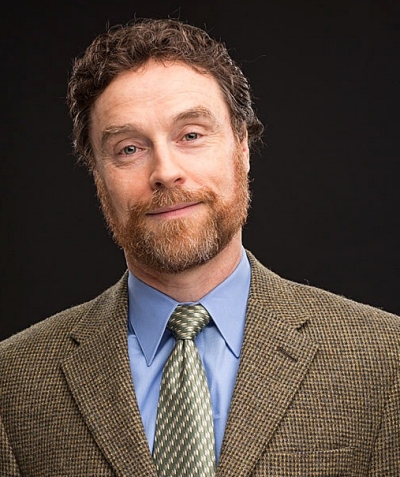 Lynch School Dean Stanton Wortham
He is completing a book about Norristown's transformation, resulting from an influx of close to 10,000 Mexican immigrants during the past two decades.
The author or editor of nine books and more than 80 articles and chapters, Wortham has written widely on immigration and the social identification of children in schools, among other topics. His work has included action research and service learning, ethnography in schools and their surrounding towns, and discourse analysis.
Wortham spent a decade working with Mexican families and the Norristown School District. He met Osband through a different project focused on how teachers can work more closely with Latino parents. That meeting led to their collaboration on Adelante, Wortham said.
"I had been doing a long term ethnographic project in this town which had received thousands of Mexican immigrants over the past decade," said Wortham. "I wrote various articles about the project, but in doing an earlier film for teacher professional development purposes I discovered that film was an effective way to reach audiences -- it often has more emotional power and connects with audiences better."
Click here to RSVP for the event. 
—Ed Hayward | News & Public Affairs