TIMSS, the longest running, large-scale assessment of mathematics and science education in the world, turns 20 this year.
Administered by the TIMSS & PIRLS International Study Center at Boston College's Lynch School of Education, Trends in International Mathematics and Science Study measures student achievement in the fourth and eighth grades every four years, and also tracks changes in curriculum, instruction and other aspects of education in classrooms around the world.
"It's very significant – no one else has a 20-year international trend study in education," said Ina V.S. Mullis, who directs the study center with Michael O. Martin. "It's really quite challenging in assessment to adhere to the adage, 'If you want to measure change, don't change the measure' in a world that is constantly changing. You have to stay the same and change at the same time to stay relevant." 
Nov. 29 will mark the release of TIMSS 2015, the sixth installment of the global assessment of nearly 600,000 students from 60 countries and regions. The center's literacy study, PIRLS, will be released for the fourth time next year.
Funded by IEA, an Amsterdam-based non-governmental organization, TIMSS is a massive undertaking that requires thousands of international staff, contractors and collaborators – from government officials to researchers to teachers – in order to carry out an assessment that fairly and accurately measures educational outcomes despite the world's multiplicity of languages, cultures, ethnicities, races and available resources.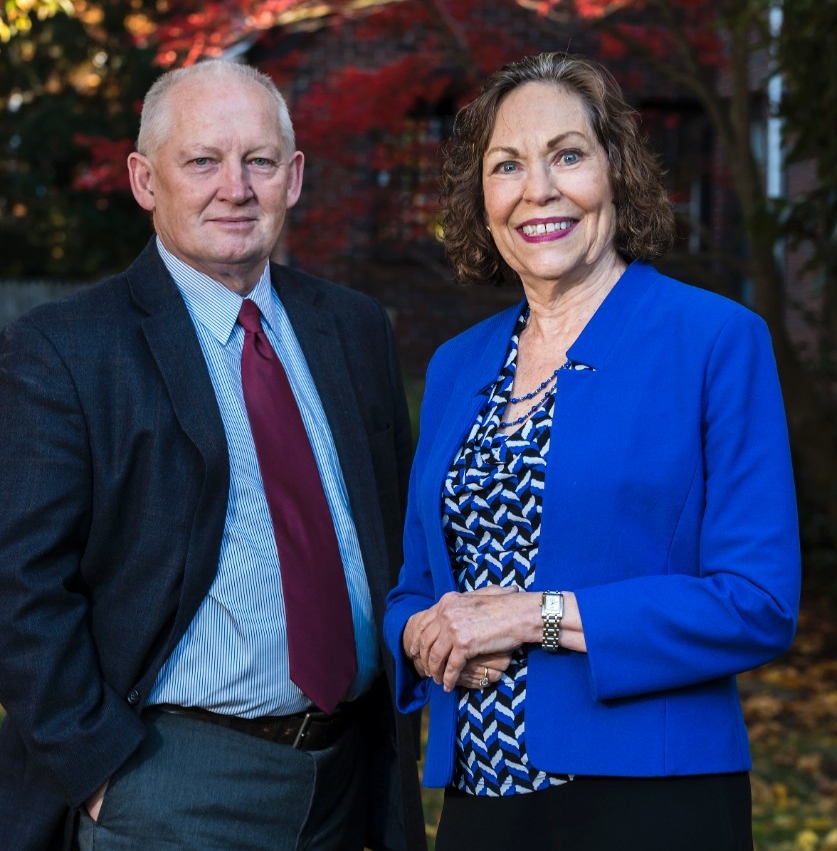 "We have the common goal of improving education, and we don't have any political agenda," said Martin, a research professor in the Lynch School's Department of Educational Research, Measurement and Evaluation (ERME). "We also work to give people what they want – from designing the tests and what they measure, to how to report the results." 
For participating countries, TIMSS data allow government officials to make evidence-based educational policy changes. Study results measure education systems' effectiveness in a global context, identify gaps in resources, pinpoint areas of weakness, and measure the impact of new initiatives. TIMSS also trains researchers and teachers in assessment and evaluation.
For some countries, the introduction of TIMSS marked a novel shift in assessment.
"Some countries, like Germany, had no history of empirical research in education whatsoever – it wasn't a concept at all before TIMSS," said Mullis, a professor in ERME. "TIMSS has contributed to the practice of evidence-based decision making in today's shifting landscape of education policy."
TIMSS has established a global frame of reference for educators and policy makers in the smallest countries to those of major industrial nations, including the U.S.
"Before TIMSS, people in the U.S. were very insulated when it came to education," said Mullis. "It was an eye-opener to discover that the U.S. wasn't first in the world in mathematics and science. They were shocked to find that there were different ways of doing things – for example, that other countries don't have exactly 12 years of schooling for everybody."
The research project has made some adjustments during the past two decades.
In addition to TIMSS, the center administers TIMSS Advanced at less frequent intervals – including this year – to measure math and science achievement among secondary school students. TIMSS Numeracy will be released for the first time this year, measuring learning outcomes at fourth grade in countries where most children are still developing fundamental math skills.
The companion TIMSS 2015 Encyclopedia, released in October, offered glimpses into the continued professionalization of teaching around the world, as well as how education systems are investing in digital devices to improve math and science learning.
While the trends TIMSS has revealed since 1996 have shown how math and science education changes, they haven't pointed to a single, universal path to improvement.
"There isn't a magic bullet in education," said Martin. "The answer is, it's really complicated. As a colleague in Singapore once said when asked about the secret to the country's academic success, 'It's the curriculum, teachers, parental support – everything.'"
-Ed Hayward | University Communications