The National Academy of Education has announced that Augustus Long Professor of Education Marina Bers is among 18 exceptional education leaders and scholars elected for membership this year.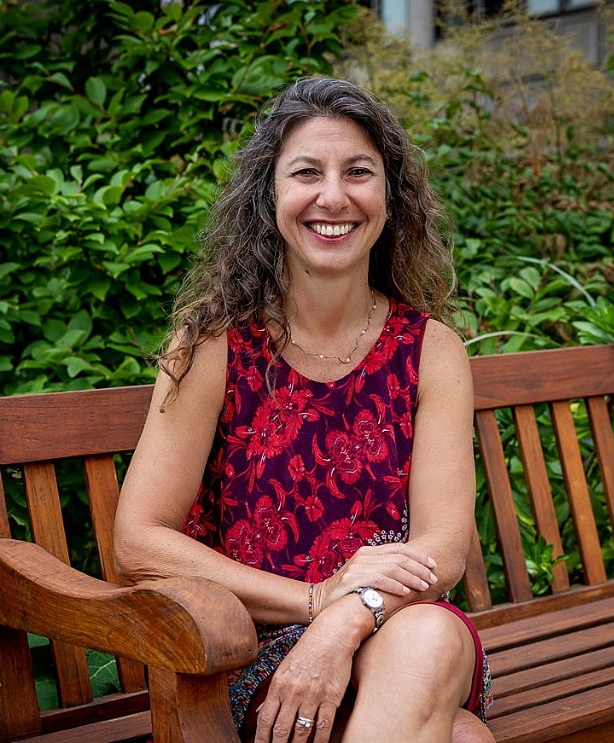 Bers, who joined the Lynch School of Education and Human Development last August, is widely recognized for her work at Tufts University on robotics and technological tools for children to learn. She is director of the interdisciplinary Developmental Technologies (DevTech) research group, which she launched at Tufts in 2001 and transferred to the Lynch School.  Bers has a secondary appointment in the Computer Science Department.

"We are thrilled that Marina Bers has been elected to the National Academy of Education," said Stanton E.F. Wortham, the Charles F. Donovan, S.J., Dean of the Lynch School, who was elected to the NAEd in 2019. "It is a well-deserved honor, given the importance of her work teaching young children to code, and her tools being used in over 196 countries. She is a wonderful fit for BC since she reimagines coding as a humanistic, formative process."

"This diverse group of leaders and scholars is at the forefront of those who are improving the lives of students in the United States and abroad," said Carol Lee, president of the National Academy of Education.  "At a time of great tension and political debate surrounding education, these leaders are building a strong foundation of knowledge and evidence for ways to improve education policy and practice."

Founded in 1965, the Washington, D.C.-based honorific society consists of U.S. members and international associates who are elected on the basis of outstanding scholarship related to education.

Phil Gloudemans | University Communications | May 2023