BC Lynch School of Education Professor Michael Barnett working with students on a robotics project | Photo by Gary Wayne Gilbert
The National Science Foundation has awarded a $1.2 million grant to a unique STEM career pathways program, led by faculty from Boston College and Massachusetts Bay Community College, that will serve students from middle school through community college.
The grant will serve approximately 1,300 low-income students and from Boston, Framingham and Waltham through a network of STEM education offerings in middle and high schools, BC's College Bound program and STEM career-focused courses at MassBay, said Lynch School of Education Professor of Science Education Michael Barnett, a leader of the project.
The new program has been designed to offer the kinds of hands-on science, technology, engineering and mathematics – or STEM – lessons in which students thrive and to support science educators who teach those classes, said Barnett, a national expert in science education and the preparation of science teachers.
"Many students are interested in science and we've been good at getting them interested in science," said Barnett. "But when they get to high school, or to college, they say 'This isn't the science I signed up for.' This results in many students leaving science.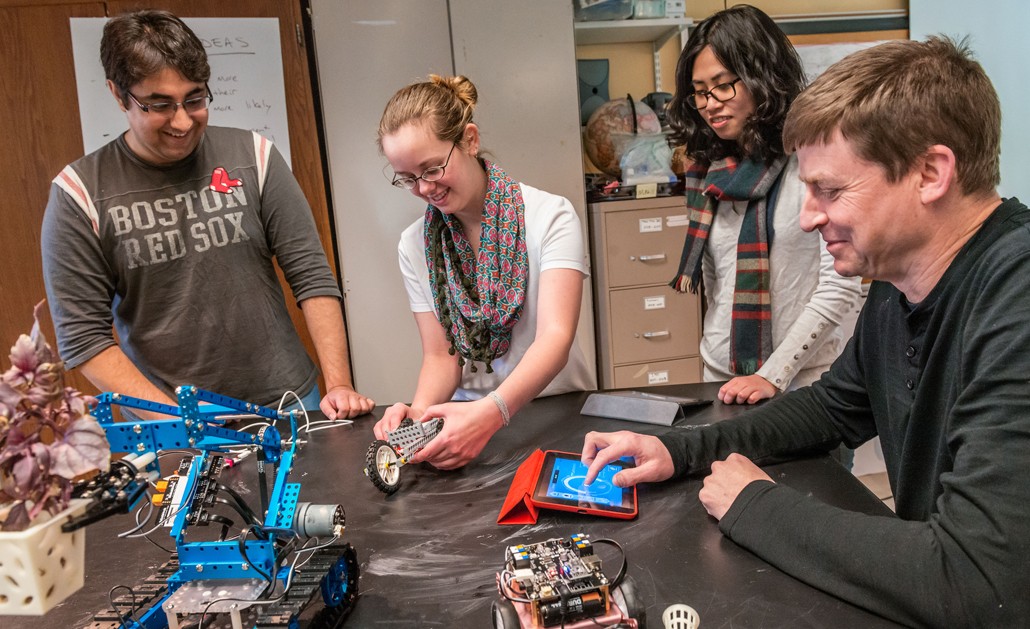 "However, if we can support students in recognizing the varied pathways to a STEM career, they are more likely to stay in science. We focus on science with a purpose. The reason you need to know science is because you are going to use it to do something that positively impacts your neighborhood, community, or city. We want to extend that model all the way from middle school through community college."
The program's career pathways focus will help students assemble the skills they need to prepare for jobs in coding, robotics, electronics and technology, the so-called "middle skill" fields that will require an estimated 225,000 new workers with post-secondary training to support the growth of this crucial economic sector in Massachusetts during the next decade.
But many students don't stick with STEM study long enough to consider these jobs, said Barnett, who is working on the project with Lynch School colleagues Professor David Blustein, an expert in STEM career trends, and Director of Urban Outreach Initiatives Catherine Wong. MassBay Professor Shamsi Moussavi, a computer scientist, will lead the initiative.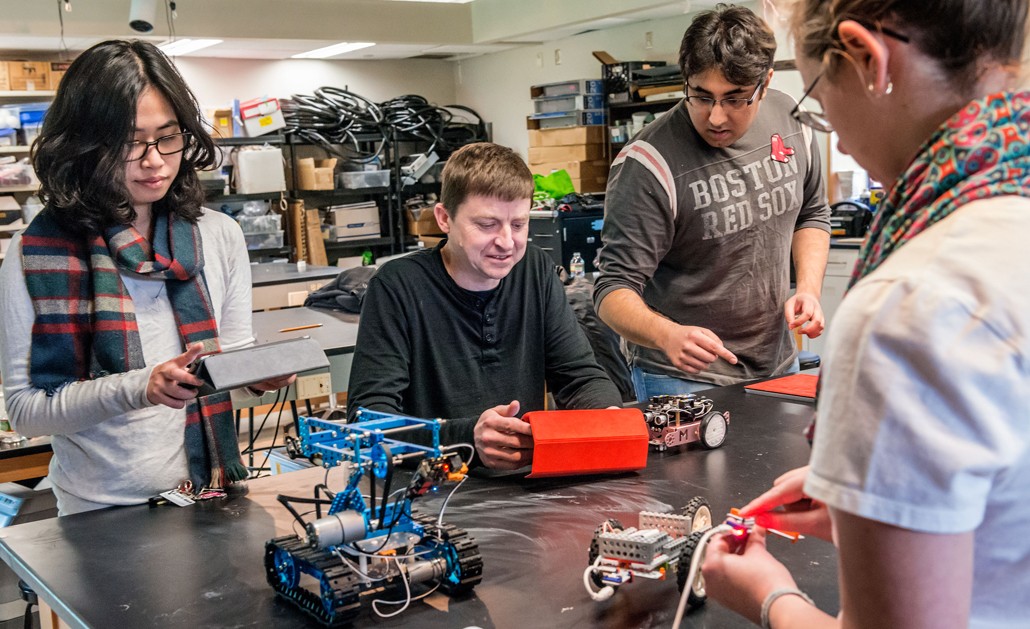 The primary focus of the program is to support low-income students during the years in high school and college when, as research indicates, these students abandon STEM disciplines – often at a rate of nearly 50 percent for students of color. The reasons these students opt out of STEM study are multi-faceted, said Barnett, ranging from socio-economic background to English proficiency to the kinds of STEM courses and teaching methods made available to them.
"It is for this reason that we have been partnered with Massachusetts Bay Community College," said Barnett. "Our partners at MassBay will help us create a friendly, supportive and nurturing environment for students to not just stay in a STEM field but to thrive."
The $1.2 million NSF grant becomes part of a $2.4-million initiative of grant-funded STEM education programs Barnett has established in collaboration with partners from schools, community groups, educational institutions and private industry.
At the center of the efforts are lessons that Barnett and others have developed during the past five years that teach a range of STEM lessons through soil-less–or hydroponic–farming, robotics, and clean energy technology. The new grant will also expand offerings in computer science through lessons in coding and 3D printing.
The grant will test an extension of the program into the middle school grades at Boston's Gardner Pilot Academy and Frederick Pilot Middle School. At the high school level, the program will work with students from Boston who attend BC's pre-collegiate program College Bound, as well as students from Waltham and Framingham.
At MassBay, afterschool and summer courses will be offered to high school students. Students who decide to attend MassBay can continue the program as they pursue an associate's degree.
Ed Hayward | News & Public Affairs