Former Florida Governor and 2016 Republican presidential candidate Jeb Bush will address finance industry executives and researchers at the 12th annual Carroll School of Management Finance Conference at 8:30 a.m. on June 8.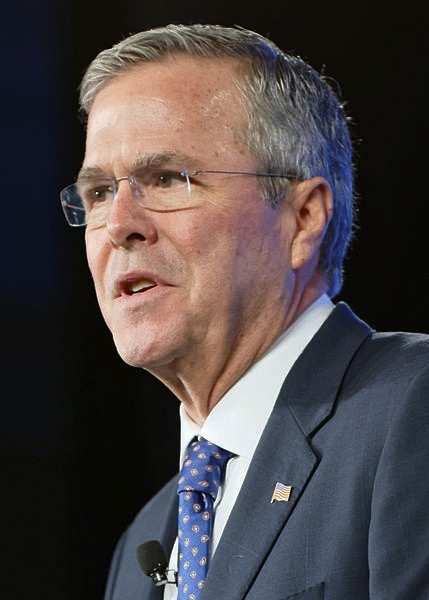 Jeb Bush (Photo from Wikimedia Commons)
Bush will deliver the Dorothy Margaret Rose Knight Economic Keynote Address. Former diplomat and current Kennedy School of Government Professor R. Nicholas Burns '78, H'02, P'09, P'12 will address a session on geopolitics.
VISA Inc. Chief Executive Officer Alfred F. Kelly, Jr.  will take part in a Q&A with Goldman Sachs Advisory Director Lindsay LoBue '96.
 "Our annual finance conference highlights the Carroll's School's preeminent position as having one of the top Finance Departments and strongest finance industry alumni base in the country," said Carroll School John and Linda Powers Family Dean Andy Boynton '78. "The conference brings together great minds, or faculty, alumni, and leading industry experts for a day of great ideation and exploration."
Additional conference participants include Goldman Sachs Asset Management Director and CIO of Fundamental Equity Steven Barry '85, P'14, '17; Kensho COO Adam Broun; Honest Dollar founder and CEO William Hurley; Goldman Sachs Partner and Head of Digital Strategy Larry Restieri; BC's Shea Center for Entrepreneurship Executive Director Jere Doyle '87, P'15, who will moderate a panel examining the financial technology, or Fintech, sector; Geode Capital Management President and CIO Vince Gubitosi '94; Lazard Asset Management Managing Director Jay Paul Leupp P'20; and, BC Chair and Professor of Finance Ronnie Sadka, who will moderate a panel discussion on the equity market outlook.
Information on the Carroll School Finance Conference is available at www.bc.edu/financeconference.
–Ed Hayward / University Communications