Digital and mobile technology has created a brand new world of possibilities for consumers—and a more challenging one for marketers, according to Carroll School of Management Professor Jerry Smith, author of the new book, The Opt-Out Effect: Marketing Strategies that Empower Consumers and Win Customer-Driven Brand Loyalty. 
Marketers, he explains, find they are no longer in control of their relationship with consumers and instead are confronting the "opt-out effect" of would-be buyers who are empowered by search knowledge, mobile agility and social media.
"Consumers have invested in digital assets like mobile phones, iPads and laptops available to them all the time. They use them and they are prone to innovate with them, so there are lots of things they can explore and do. As a result, they have embraced this technology at a much faster rate than marketers have. They are becoming masters of the digital universe."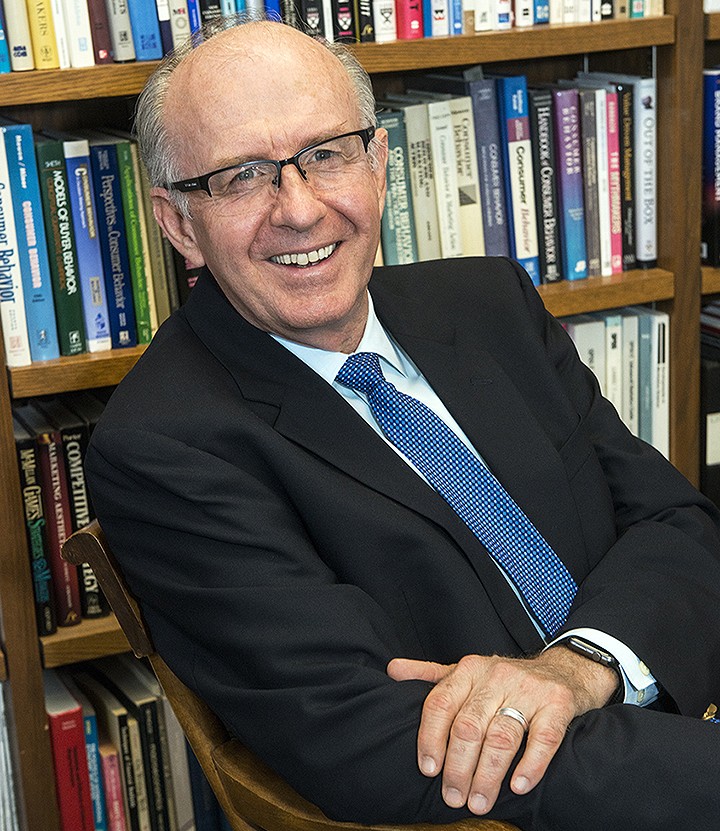 Carroll School of Management Professor Jerry Smith. (Lee Pellegrini)
To gather research for the book, Smith used field interviews with brand managers, advertisers, digital managers and marketing teams, and large-scale surveys with consumers and marketers to compare how both sides answered the same questions.  
For example, Smith explains, when engaged consumers tweet or send something out to a brand on social media, 32 percent expect a company response within 30 minutes, and 42 percent within an hour. Two-thirds of customers opt out of email and pop-up ads while a third update their preferences to block such communications.
If you're a brand marketer, you ignore this trend at your peril, Smith says – but that's what many seem to be doing. According to his research, 57 percent of consumers think they get too many pop-up banner ads while only 21 percent of marketers feel that's the case.
Smith says consumers choose three ways to opt out. First, there's the explicit opt-out where people click on an email or pop-up ad and say they don't want any more. Smith found 23 percent of companies have very high opt-out rates of about 40 percent of their customer bases.
Then there are two opt-out options marketers will never know about: the silent opt-out, when email is sent to consumers but gets flagged as junk or spam; and the behavioral opt-out, when people see the emails—and who it is from—but never open it.
"Marketers know about opt-outs, but it's usually not high on their list of things that they measure and monitor," Smith says. "Instead, they are looking at response rates, click-through rates, or open rates – things consumers do to purchase. But at the same time, they have other people who are draining out the other end, people who aren't clicking through or are annoyed so they're opting out."
 The digital age provides consumers with "the ultimate tools to enable them to manage the brand relationship," says Smith. "They do want emails, they just don't want them all the time; they do want good advertising, but they just want what they want. If you give them the digital tools, consumers will create a relationship that really is comfortable for them." 
Smith points to several examples of this new technology-driven paradigm: the Loreal MakeUp Genius app; Coke's crowd-sourcing message strategies; Disney's MagicBand experience customization; and Apple with its seamless customer experience. 
He also cites the "user-generated designs" offered by Nike and New Balance. Through Nike's iD app, customers can send in their favorite picture, which the company uses to design a pair of shoes with the customer's preferred colors. New Balance's web platform enables consumers to design their own shoes from scratch — a specific heel and tongue for a sneaker, saddle, toe, lining and desired colors.
"What happens is, when consumers experience that from Nike or New Balance, they then expect that same capability from somebody else."
By Sean Hennessey | News & Public Affairs