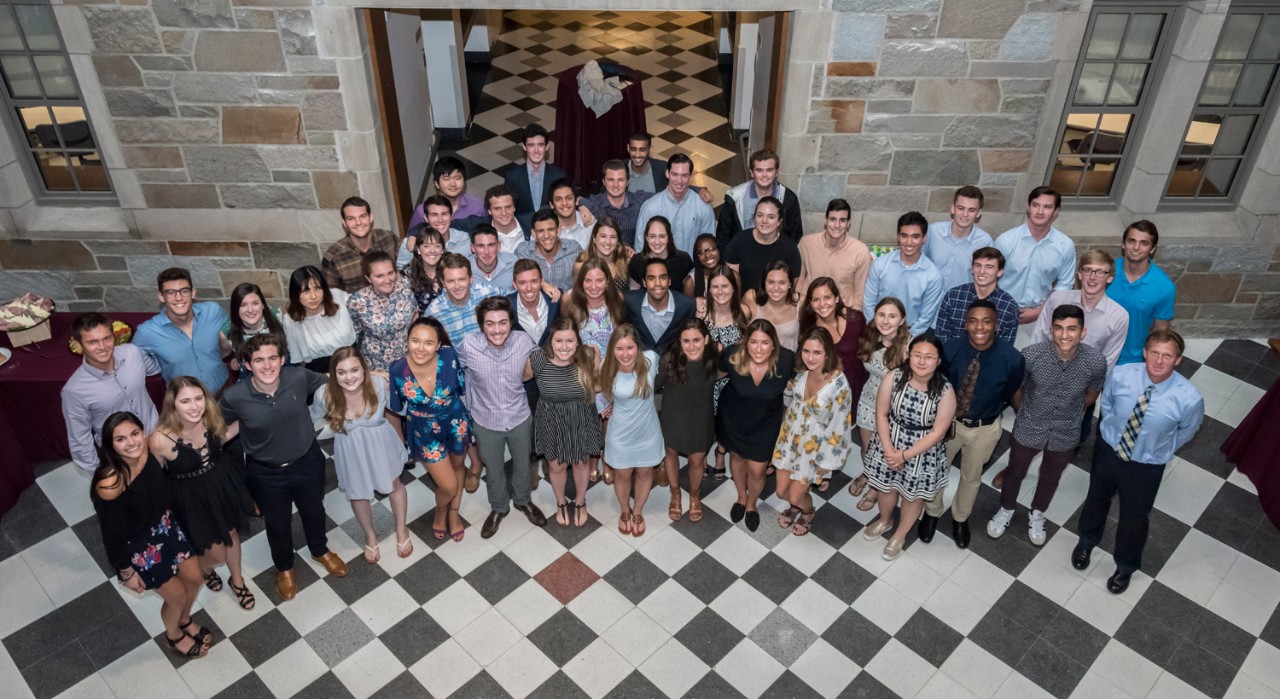 Fifty-six students have graduated from this year's Summer Management Catalyst Program offered by Boston College's  Carroll School of Management. The intensive 10-week program, to which undergraduates must apply, was developed in response to the growing desire for business classes among BC students across many fields of study. The program began in the summer of 2014 with 33 students.
The Catalyst curriculum is designed to help non-management students develop a broad foundation in functional areas of management. Through coursework in accounting, finance, big data, business law, marketing, ethics, leadership, and operations, participants learn how organizations operate, and develop management skills to contribute to complex, not-for-profit, business, and government entities. They also develop career strategies and, with enhanced credentials, improve their ability to land competitive internships and other positions.

"The Catalyst Program makes a deep impact on the way our students think as well as upon their career options," said director Thomas Wesner, an associate professor of the practice in the Carroll School's Business Law department. "By the end of the program, they will have a good answer when employers ask the inevitable question, 'what can you do for us on day one?'"
In addition to Boston College undergraduates, the Catalyst Class of 2017 included one student from University of St. Thomas and one from College of the Holy Cross.

—University Communications