L-R: Jeff Sabo, Anders Bill, Michael Gordon, (former team member) Ryan Moore, and Christian Nicholson.
[Update: MOcean is now known as EchoMe. Learn more at the EchoMe website.]
A team from Boston College has made the final five in the Atlantic Coast Conference's inaugural ACC InVenture Prize competition this week. The student entrepreneurs hope their song-syncing app MOcean is music to the ears of judges who will award $30,000 in seed funding to the top start-ups tonight at Georgia Tech.
Morrissey College of Arts and Sciences students Michael Gordon '15 and Anders Bill '17 and Carroll School of Management student Christian Nicholson '15 were among 15 teams pitching their ventures to seasoned investor judges like the dealmakers on the ABC television show "Shark Tank" in the first round of competition April 5.  
"We're very excited about this opportunity," said Bill. "We see the initial demand for MOcean at the collegiate level, so the exposure to that audience is huge."
They had fewer than three minutes to make their pitch during the preliminary round, followed by seven minutes for questions and comments from the judges.
Gordon and Nicholson developed the app behind MOcean, which turns a smart phone into a personalized radio station by allowing multiple users to play a song at the same time.
Last year, Bill led the team's efforts – then under the name MusicSplitter – in the Boston College Pitch competition, sponsored by the Carroll School's Edmund H. Shea, Jr. Center for Entrepreneurship, where the team won for "Best Pitch" and "Crowd Favorite".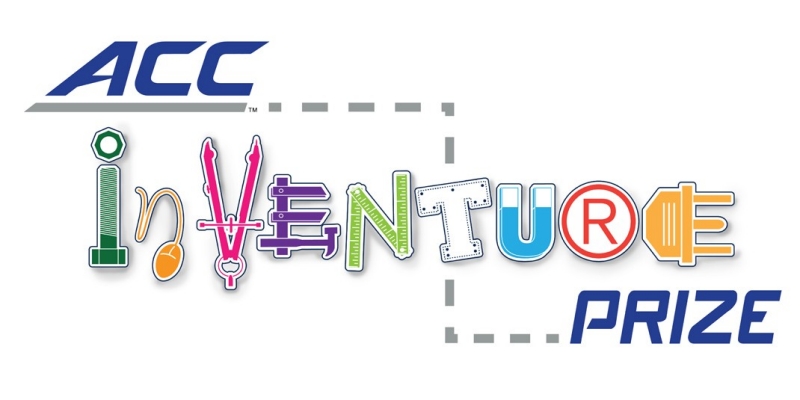 "MOcean has worked very hard on their business over the past year," said Shea Center Executive Director Jere Doyle. "They have a very strong, and complementary team, have developed some great technology, are addressing a large market, and have a unique value proposition for their customers.  They are a perfect and well-deserved representative for BC at the ACC InVenture competition."
With an eye toward the $15-billion online music industry – which includes Apple, Spotify, Soundcloud and YouTube – the developers say MOcean is the first real-time music synchronizing application that centralizes multiple music streaming services into one live platform. The service will offer additional features such as real-time collaborative playlists, private music rooms, and voting or bidding for the next song.
"We want users to find the social aspect we believe is central to music," said Bill. "Everything is shifting to sharing in real time – text and Twitter, video apps like Snapchat and Periscope – but music is one of the few mediums that is not shared in real time. So we want to add that social element. Most people discover music from their friends. We want to be that medium for discovering new music."
Bill, who in addition to studying Economics and Computer Science also operates two real estate-related ventures, joined the team last year, along with two other Morrissey College of Arts and Sciences students, Jeff Sabo '17 and Ryan Greenwell '15, who will attend the competition as well.
Nicholson, who studied Information Systems and International Studies, and Gordon, an Earth and Environmental Sciences major, focused on entrepreneurship while at BC. Nicholson won the 2013 Boston College Venture Competition with another project and both he and Gordon were part of a summer small business incubator program organized by BC alumni called Soaring Startup Circle.
"We are incredibly excited to have students from BC participating in the ACC InVenture competition," said Doyle. "The Shea Center is building on the entrepreneurial spirit on campus, and trying to help students who want to launch their careers in start-ups and small businesses.
"Students participating in these types of competitions are just another example of the vast amount of opportunities that are now available through the Shea Center," added Doyle. "Our goal is to help BC students become start-up ready, and get them comfortable with trying new things, taking risks, and getting outside of their comfort zones.
For more information, visit the ACC InVenture Prize website.
By Ed Hayward | News & Public Affairs