Continuing its tradition of hosting influential and high-profile speakers—novelists, poets, journalists, scholars and others from a variety of spheres, Boston College's celebrated Lowell Humanities Series offers six events events during the fall semester.
"Each year, the range of speakers and disciplines represented in the Lowell Series becomes more diverse. In addition to award-winning writers and poets, the fall lineup includes visual art, theater, sociology and performance poetry," said director and Associate Professor of English  James Smith.
The fall lineup includes: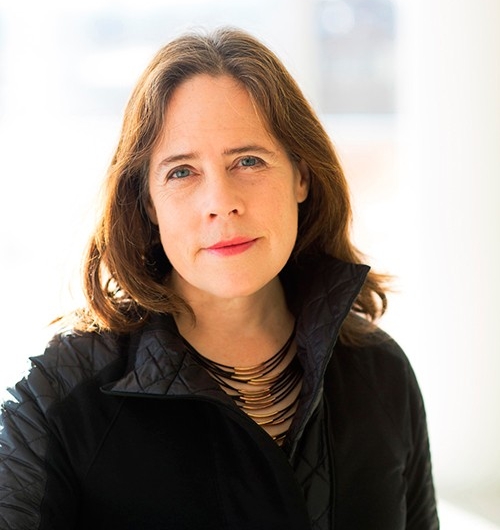 Pagan Kennedy
Pagan Kennedy: Inventology: How We Dream Up Things That Change The World
Wednesday, September 27; 7 p.m., Devlin Hall 101

In her 2016 book, Inventology: How We Dream Up Things That Change The World, award-winning writer Kennedy explores the science of human imagination as it pertains to innovation and creativity. The author of 11 books, her work has appeared in dozens of prominent publications including a column she wrote for the New York Times Magazine. As an MIT journalism fellow, she studied microbiology and neuroengineering, and has won numerous other awards including an NEA, Smithsonian, and two Massachusetts Cultural Council fellowships.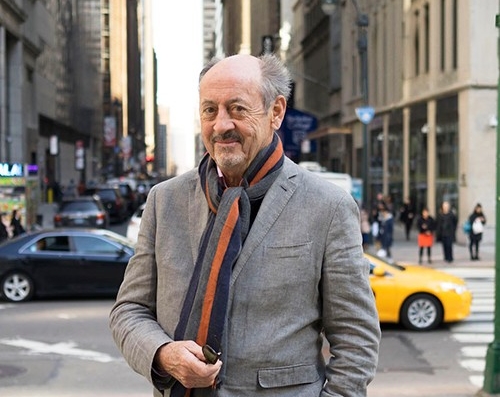 Billy Collins
Poetry Days presents Billy Collins
Wednesday, October 4; 7 p.m., Gasson Hall 100  

Regarded as an American phenomenon, no poet since Robert Frost has managed to combine critical acclaim and broad popular appeal as Collins, organizers note. His work has appeared in a periodicals including the New Yorker, The Paris Review and The American Scholar; he is a Guggenheim fellow and a New York Public Library "Literary Lion." Collins has published 10 collections of poetry, most recently The Rain in Portugal (2016). He was appointed United States Poet Laureate for 2001-2003, and named New York State Poet Laureate for 2004-06. Elected a member of the American Academy of Arts & Letters in 2016, he is a distinguished professor at both CUNY and Rollins College.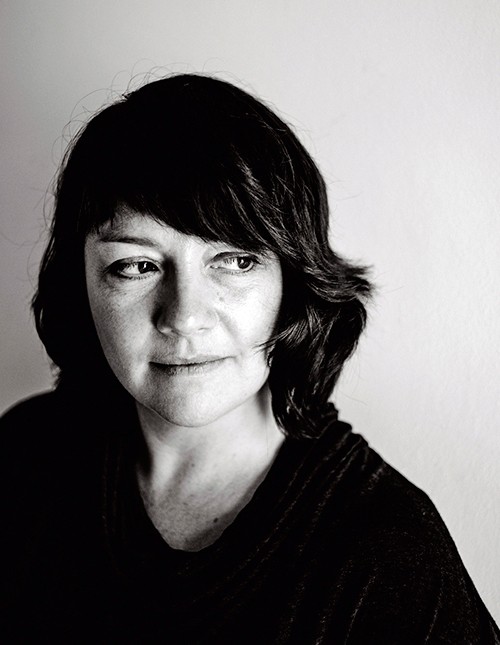 Eimear McBride
Eimear McBride: A Girl is a Half-formed Thing
Wednesday, October 18; 7 p.m., Gasson Hall 100
Irish author McBride wrote her first novel, A Girl is a Half-formed Thing (2013), at age 27 and spent the next nine years trying to have it published. It has since garnered numerous awards including the inaugural Goldsmiths Prize, the Baileys Prize for Women's Fiction (formerly the Orange Prize) and Kerry Group Irish Novel of the Year. Called "a future classic" by the New York Times Book Review, it elicited international praise that includes comparisons of McBride to such acclaimed authors as Edna O'Brien, Virginia Woolf and James Joyce. Published last year, her second novel—The Lesser Bohemians—was shortlisted for the Goldsmiths Prize and the James Tait Black Prize for Fiction. Her appearance is co-sponsored by BC's Irish Studies Program.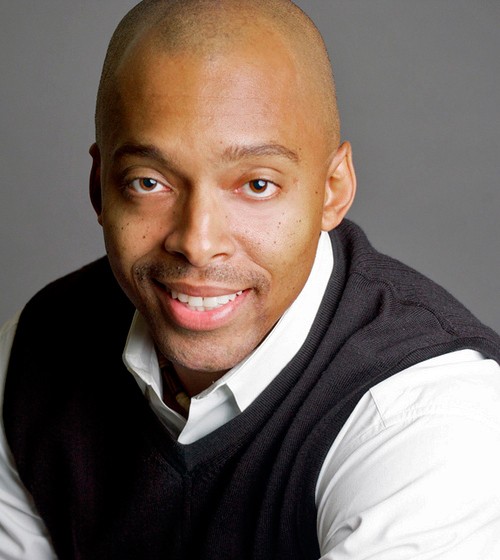 Khalil Gibran Muhammad
Khalil Gibran Muhammad: Erasure: The Decriminalization of White America
Wednesday, October 25; 7 p.m., Gasson Hall 100
A professor at Harvard University's Kennedy School, Muhammad is the Suzanne Young Murray Professor at the Radcliffe Institute for Advanced Study and previously directed the Schomburg Center for Research in Black Culture, one of the world's leading research facilities dedicated to the history of the African diaspora. His book The Condemnation of Blackness: Race, Crime and the Making of Modern Urban America—which explores the roots of the popular conception of black criminality in America—won the 2011 John Hope Franklin Best Book Award in American Studies. His work has appeared in many publications including the New York Times, the New Yorker and the Washington Post.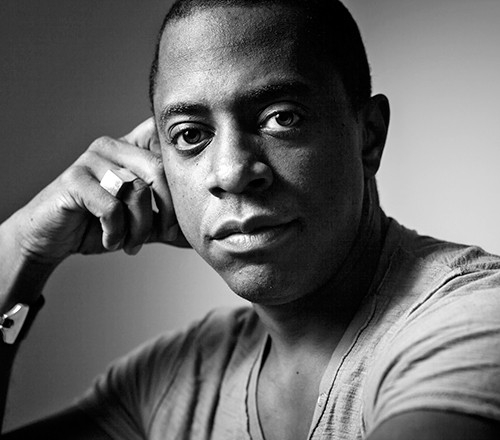 Sanford Biggers
Sanford Biggers: Negerplastic
Wednesday, November 8; 7 p.m., Devlin Hall 101
Biggers creates artworks that integrate film, video, installation, sculpture, drawing, original music and performance. To offer new perspectives and associations for established symbols, he intentionally complicates such issues as hip hop, Buddhism, politics, identity and art history and makes works that are as aesthetically pleasing as they are conceptual, according to organizers. A Columbia University professor, Biggers recently exhibited work at the Brooklyn Museum, Sculpture Center and Mass MoCA. He has won awards including the American Academy in Berlin Prize, Greenfield Prize and the Lambent Fellowship in the Arts.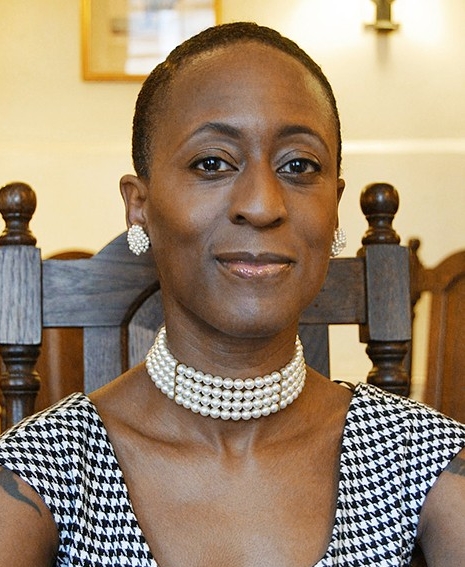 Patience Agbabi
Patience Agbabi: Telling Tales
Wednesday, November 15; 7 p.m., Gasson Hall 100
A poet and performer who has been featured worldwide on radio and TV, Agbabi is the author of four books. Her most recent, Telling Tales (2014), is a vivid retelling of Chaucer's The Canterbury Tales for the 21st century.  Her poetry collections include R.A.W., Transformatrix and Bloodshot Monochrome. A former Poet Laureate of Canterbury, she was nominated in 2004 as one of the UK's Next Generation Poets. Agbabi was a recipient of The Cholmondeley Award and was shortlisted for the Ted Hughes Prize for New Work in Poetry. Now a Fellow at Oxford Brookes University, she has taught at several UK universities.
For more details on the series and speakers visit the Lowell Humanities Series website. Lowell Humanities Series events are free and open to the public. The series is sponsored by the Lowell Institute, BC's Institute for the Liberal Arts and the Provost's Office.
-University Communications