The John J. Burns Library of Rare Books and Special Collections at Boston College, called the "guardian of Irish culture" by Irish America magazine, for its preservation of the historical, literary, musical, and artistic heritage of Ireland, and for providing access for research, teaching, and general appreciation through online resources and onsite exhibitions. (Photo by Gary Wayne Gilbert)

To say that the Burns Scholar in Irish Studies program – currently marking its 25th anniversary year – has hosted a diverse collection of distinguished visitors, bringing with them an array of prodigious talents and achievements, is to put it mildly.
A collaboration between the Boston College Center for Irish Programs and University Libraries, the Burns Scholar program brings outstanding academics, writers, journalists, librarians and other notable figures to the University to teach courses, offer public lectures, and work with the resources of the Burns Library in their ongoing research, writing, and creative endeavors.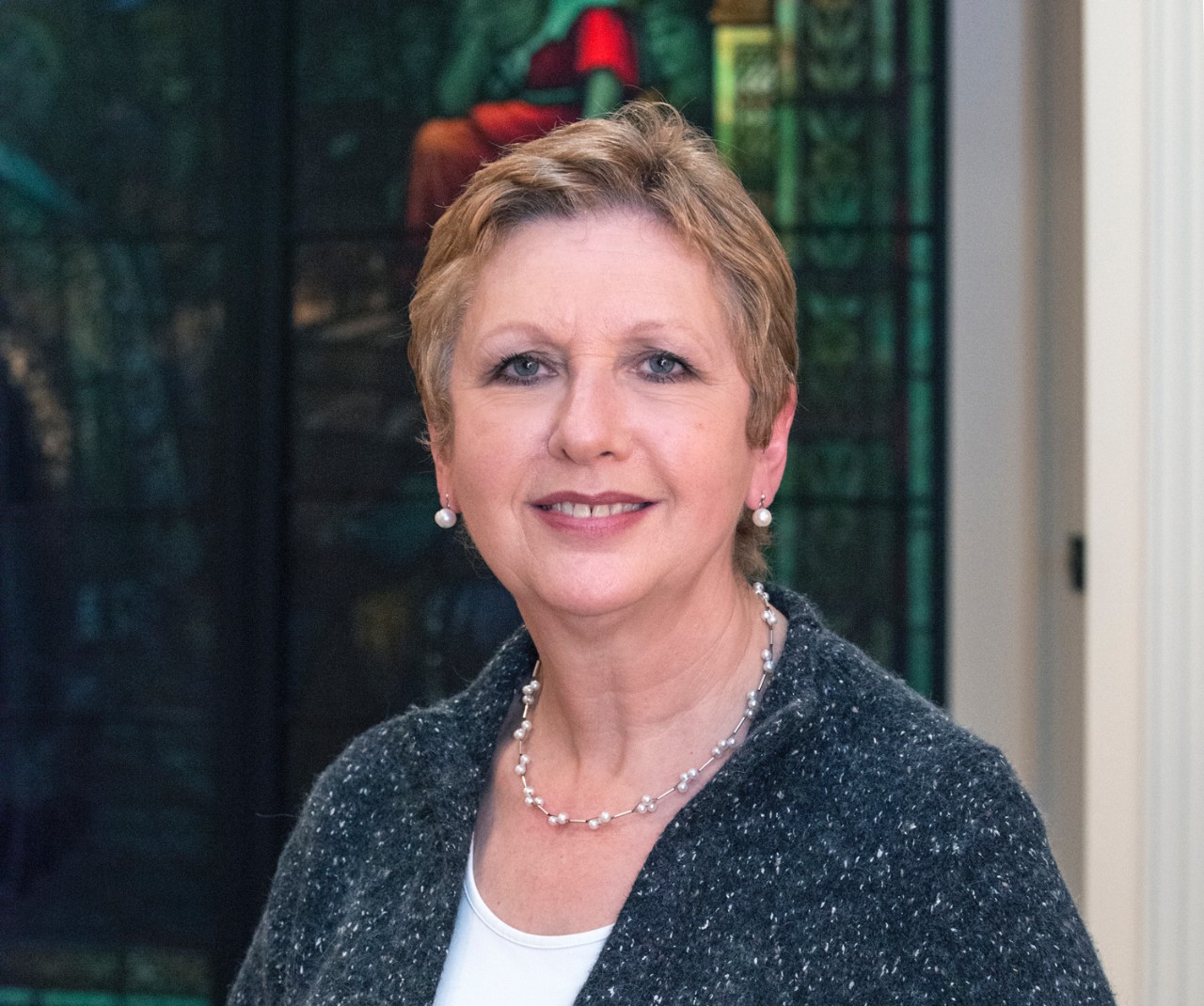 The ranks of Burns Scholars include a former Irish president (Mary McAleese); eminent historians (Diarmaid Ferriter, Paul Bew and Alvin Jackson, among others); an accomplished musician-scholar (Mick Moloney); celebrated poets (Nuala Ní Dhomhnaill, Gerald Dawe and John F. Deane, whose papers the Burns Library has acquired, to cite but a few) ; past National Library of Ireland directors (Alf MacLochlainn and Patricia Donlon); a publisher of poetry and drama (Peter Fallon), and a Benedictine monk (Colmán Ó Clabaigh, O.S.B.).
Another former Burns Scholar is Margaret Kelleher, chair of Anglo-Irish literature and drama at University College of Dublin, who earned a doctorate in English from BC and last fall presented the inaugural Adele Dalsimer Memorial Lecture, named for a co-founder of the University's Irish Studies Program.

James Murphy, C.M., who is serving as interim director of the BC Center for Irish Programs, also held the Burns Scholar post. "The Burns Visiting Scholar in Irish Studies is undoubtedly the premier international visiting research fellowship in Irish Studies," he said. "It provides scholars with time and space to work on their own research projects, while offering them the wonderful resources of the Burns Library and the collegial support of the faculty members in Irish Studies at Boston College. At the same time, Boston College's students get the chance to take a class with a leading expert in a particular field. I was fortunate enough to be the Burns Scholar in fall 2015 and am most grateful for the experience."

Since 1991, the Burns Visiting Scholar in Irish Studies program at Boston College has invited various academics and experts in Irish Studies to live on campus, where they teach, confer, and conduct research for their own projects. Every year, the scholars credit the program as beneficial and crucial in the development of their work. As the program turns 25 this fall, a number of the scholars spoke of what the experience meant to them in a special salute by Turlough McConnell for Irish America magazine.

The fall 2016 Burns Scholar is the significant poet Louis de Paor, chair of Irish Studies at the National University of Ireland, who recently joined with fellow poets Ní Dhomhnaill, Deirdre Brennan, and Liam Ó Muirthile in Devlin Hall for readings and discussion of a new anthology of Irish-language poetry Leabhar na hAthghabhála: Poems of Repossession, which he edited. Read a Q&A with de Paor here. A recording of the Poems of Repossession event is now available on Louis de Paor's Burns Scholar website.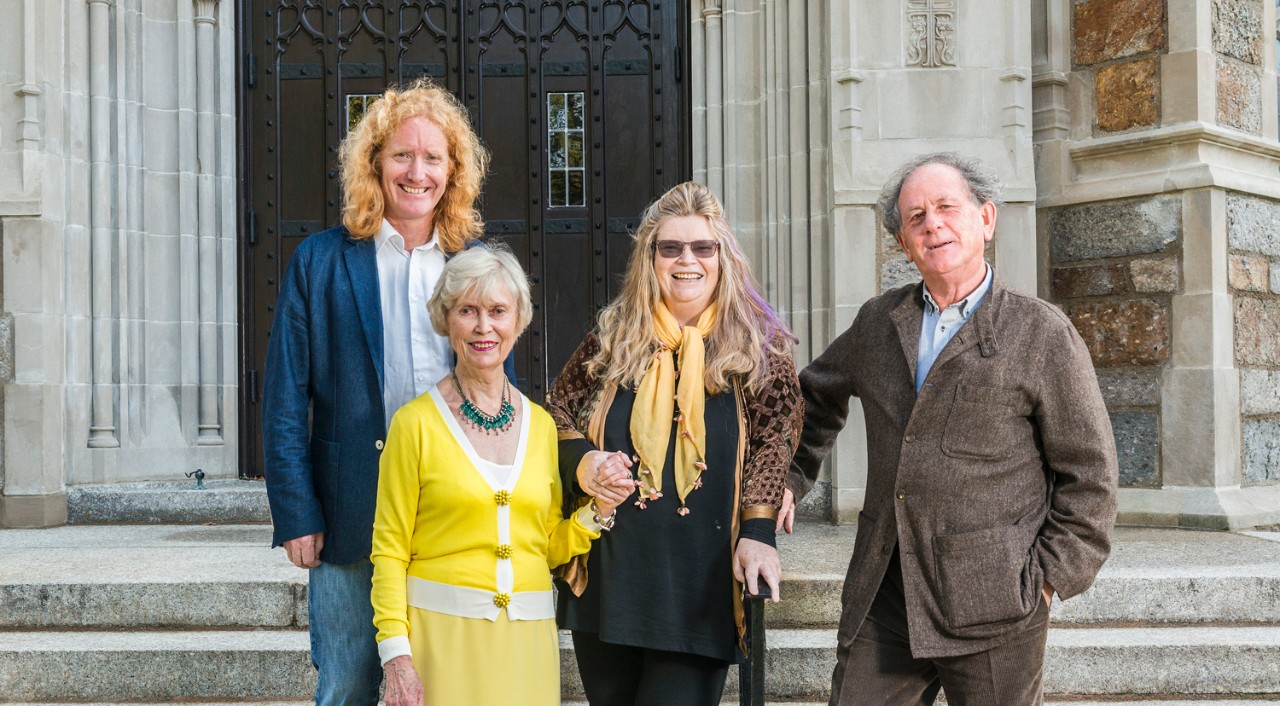 Christian Dupont joined Boston College as Burns Librarian in September 2014. He credits Brian P. Burns and other members of the family of John J. Burns '21 with the foresight and generosity not only to support the creation of the Burns Library in 1986 and supply it with endowments to enable it to continually build up its outstanding Irish collections, but also to create the endowed visiting scholars program.

"The Burns Visiting Scholar program thrives as a growing global network," Dupont said. "It connects leading scholars with Boston College, and provides them with a base from which they can extend their influence and impact."
Visit the Burns Visiting Scholar in Irish Studies program website for more information, including a link to profiles of past scholars.
–University Communications