History Department faculty members Associate Professor Sylvia Sellers-Garcia and Assistant Professor Yajun Mo have received prestigious professional honors that will enable them to build on their respective research interests.
Sellers-Garcia has been selected as the 2017-18 Central American Visiting Scholar at the David Rockefeller Center for Latin American Studies (DRCLAS) at Harvard University for the spring of 2018, while Mo was awarded a postdoctoral fellowship from the Henry Luce Foundation/ACLS Program in China Studies.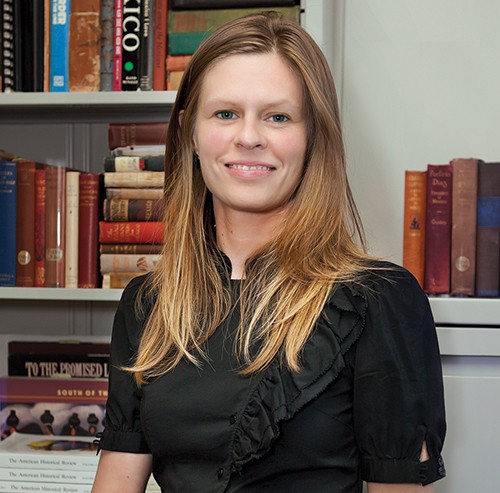 "It's an honor to be selected as a DRCLAS fellow for several reasons," said Sellers-Garcia, who joined the faculty in 2011. "One is that each fellowship is individually endowed and associated to a region. It's an international fellowship, so people apply from Latin America as well, and I'm thrilled that being at DRCLAS will allow me to have ongoing conversations with other scholars about their work and mine."
With her appointment at DRCLAS, Sellers-Garcia will continue work on her book, The Woman in the Window: A Tale of Mystery in Several Parts, an examination of a sensational criminal case in Guatemala during 1800. Although grounded in an historical context, she sees The Woman in the Window as having potential appeal beyond academia.
"Using a narrative voice, I unfold the events of the mystery in connection with related contexts: enlightenment medicine, urban space, religious iconography, gender and sexuality, and so on. I'm hoping to lure general readers into finding Guatemalan history interesting, while for academic audiences, I make an argument about this period in Guatemala as the period in which there is the first emergence of a modern police state.
"Having uninterrupted writing time is the best way to really immerse oneself in a project and write with focus," she added.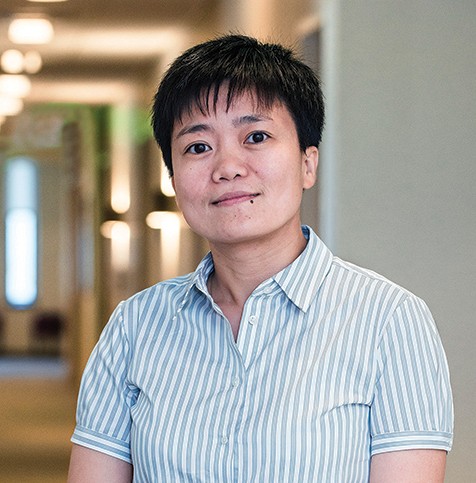 Yajun Mo (Lee Pellegrini)
Mo described the Henry Luce Foundation/ACLS Program in China Studies as one of the major supporters of the rising generation of China scholars working in and beyond the US.
"Professionally, it's a huge honor for me to be included in an exceptional group of young China scholars this year," said Mo, a faculty member since 2015.
The fellowship will enable Mo to travel to China to complete field research for her book project on Zhuang Xueben, a pioneering ethnographic photographer from Shanghai, and to begin writing once the fieldwork is completed. Zhuang was renowned for his photography of the Sino-Tibetan frontiers in the 1930s and 1940s, providing one of the broadest and most striking visual records of the region and its diverse peoples. But his work largely disappeared from view after the Chinese Republican era ended in 1949, said Mo, and was forgotten until he was rediscovered this century as a hidden master of Chinese photography.
Mo sees two threads in her project, which would also provide the basis for a new course on diversity in modern China. "I want to track how the people, goods, and ideas circulating on the 'fringes' of China proper shaped the perceptions of what China was and is. And the other thread is the global. The local stories are also embedded in global trajectories, and in this study they are global developments of photography, ethnography, and printing culture. 
"Through the interactions between these two threads – woven together through an individual – this study explores how to retell modern Chinese history from different scales."  
History chair Professor Kevin Kenny praised his colleagues. "With scholars of this caliber, the History Department at Boston College is an invigorating place to work. Our students benefit directly from Sylvia Sellers-Garcia's and Yajun Mo's research, as they bring history to life by sharing their findings in the classroom."
-Sean Smith / University Communications