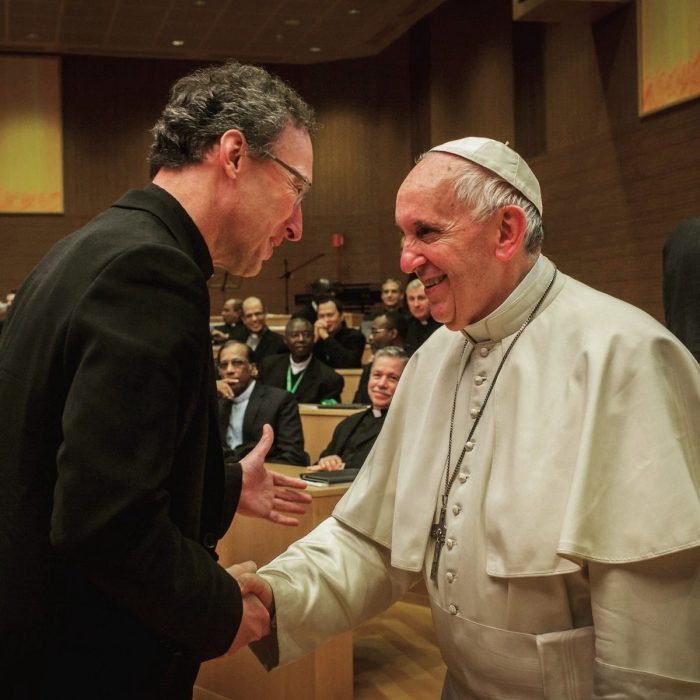 School of Theology and Ministry Dean Thomas Stegman, S.J., met Pope Francis when the pope visited with the delegates of Jesuit General Congregation 36 on October 24. The delegation, which includes Fr. Stegman, has been gathered in Rome since early October to elect a new superior general (Arturo Sosa, S.J.) and discuss postulata (petitions) received from province congregations.
It was Fr. Stegman's first time meeting the Jesuit pope. "It was a great moment," he said.
Pope Francis participated in morning prayer with the members of GC36 and delivered a speech.  
—University Communications