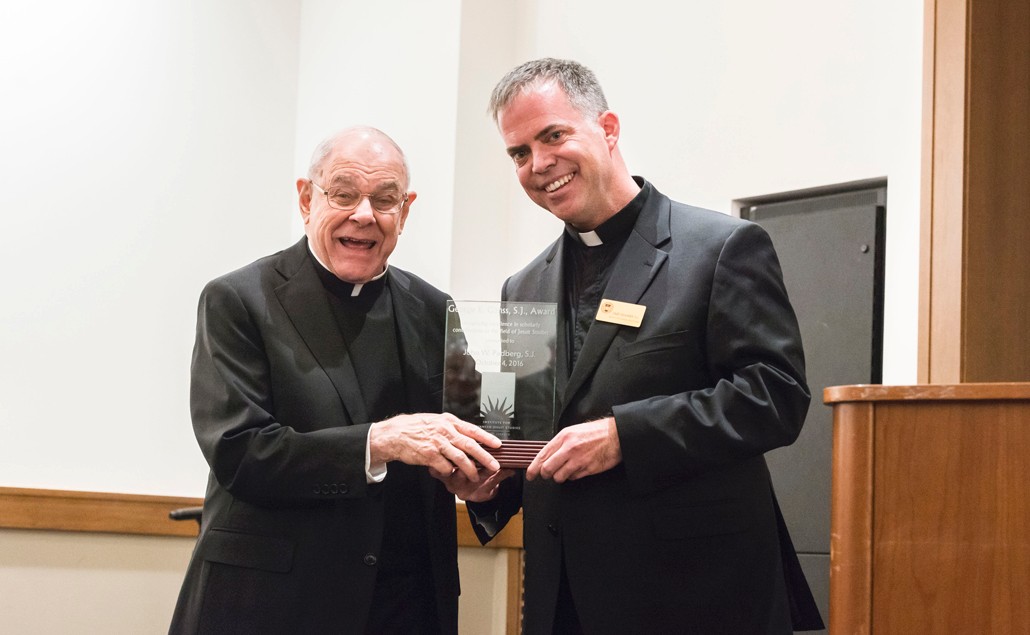 Internationally recognized scholar and author John W. Padberg, S.J., was presented with the George E. Ganss, S.J. Award, which recognizes a person's significant scholarly contributions to the field of Jesuit Studies, in conjunction with his presentation of the Feore Family Lecture on Jesuit Studies on campus October 4.
Fr. Padberg's address was titled And Then What? The Jesuits after Their Restoration (1814...).
The George E. Ganss, S.J., award is named in honor of the founder of the Institute of Jesuit Sources, a publishing house—now known as Jesuit Sources—that specializes in preserving, translating, and making available to scholars around the world important texts in Jesuit history, spirituality, and pedagogy.
Founded by Fr. Ganss in St. Louis in 1961, Jesuit Sources has since 2015 been housed at Boston College's Institute for Advanced Jesuit Studies, which recognizes its historical significance by presenting the Ganss Award to speakers in its Feore Family Lecture Series.

Fr. Padberg had served as editor and director of the Institute of Jesuit Sources from 1986 until 2014.
"It was a delight for us to welcome Fr. Padberg to Boston College," said Institute for Advanced Jesuit Studies Director Casey Beaumier, S.J. "His contributions to Jesuit history and spirituality are superb and we at the Institute are fortunate to continue to build upon these great efforts."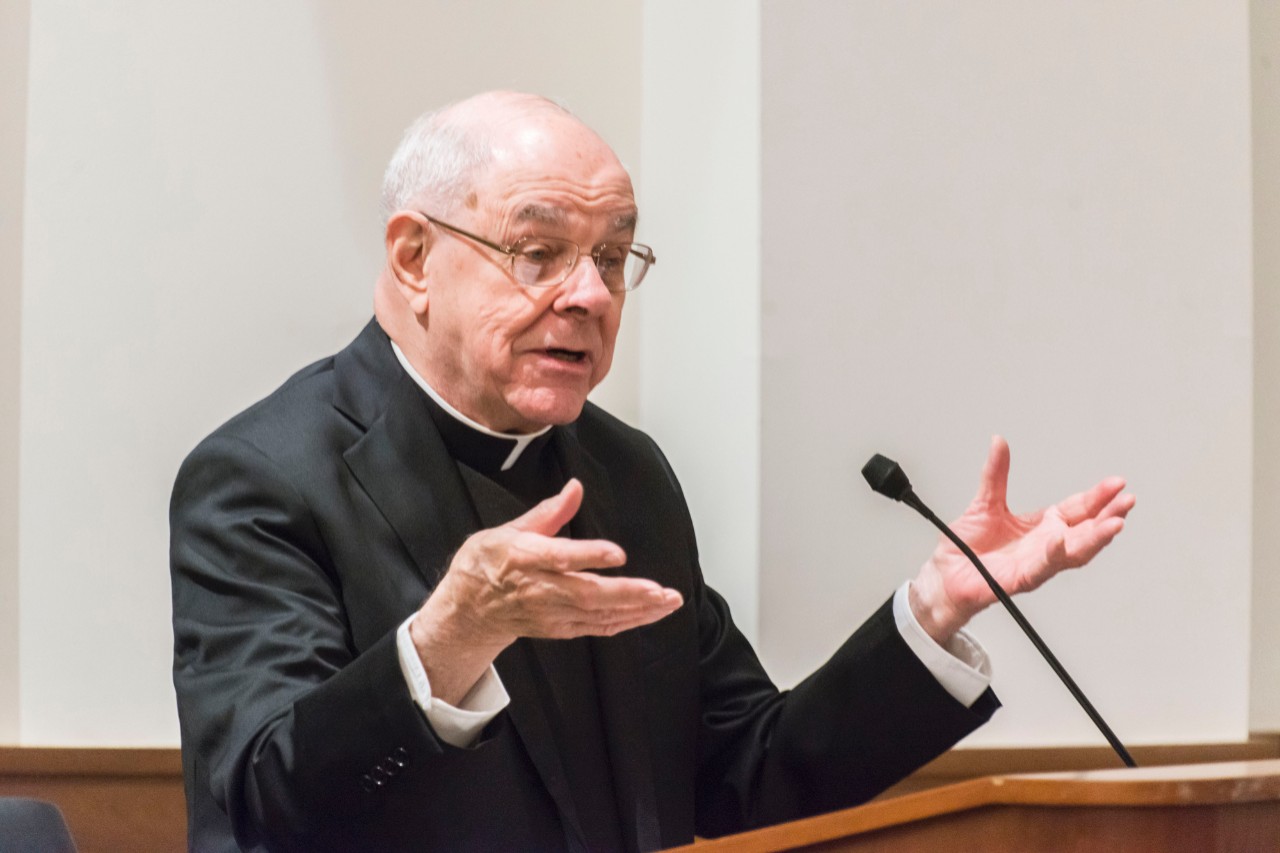 Fr. Padberg has lectured extensively on the history of the Society of Jesus and on Jesuit education, including presentations at almost every Jesuit college and university in the United States. His numerous publications include a monograph, Colleges in Controversy: The Jesuit Schools in France from Revival to Suppression, 1814–1880, and an edited collection of documents, For Matters of Greater Moment: The First Thirty General Congregations of the Society of Jesus.
Born in St. Louis, Fr. Padberg entered the Society of Jesus in 1944 and was ordained a priest at St. Mary's College in Kansas in 1957. He received a master's degree in modern European history from St. Louis University and a doctorate in intellectual history from Harvard University. He served as an academic vice president at St. Louis University and was also a member of the staff of the United States Jesuit Conference in Washington, D.C. Fr. Padberg was the president of the Weston Jesuit School of Theology in Cambridge, Mass. for ten years. While at Weston, he served as founding president of the International Conference of Catholic Theological Institutions.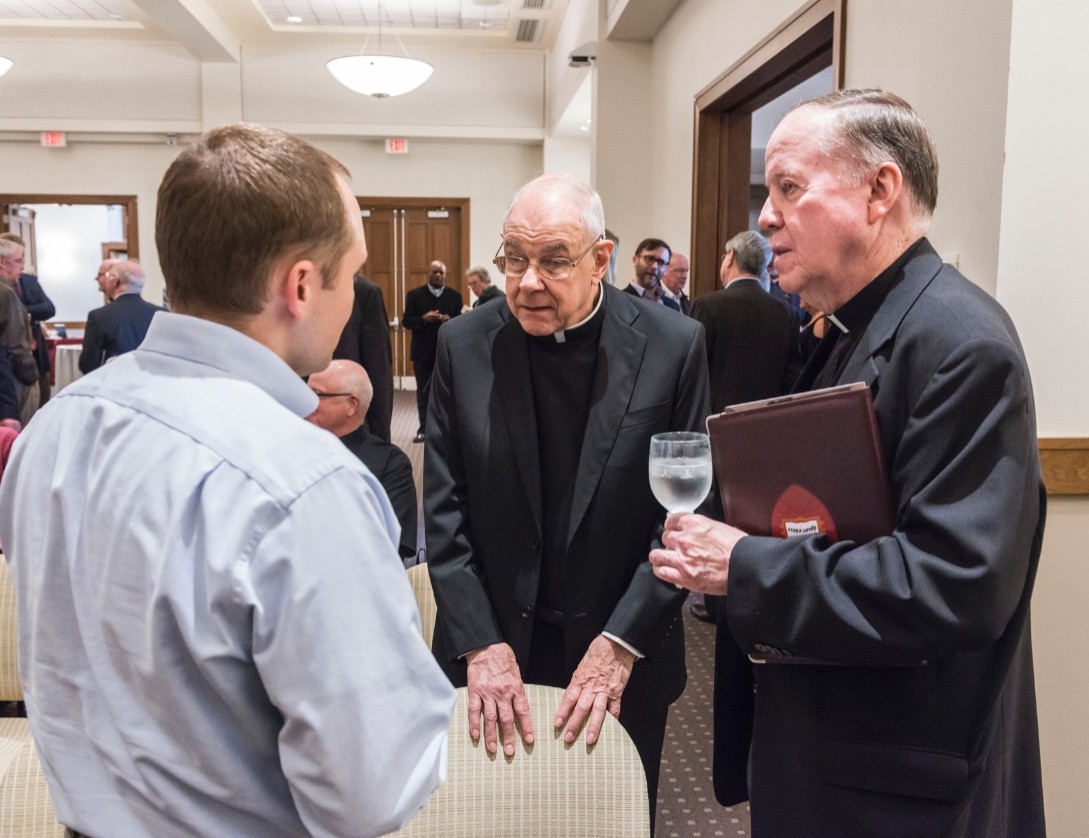 Founded in 2014, the Institute for Advanced Jesuit Studies at Boston College seeks to deepen understanding and appreciation for the history, spirituality, educational heritage, and pedagogical approaches of the Society of Jesus.
The center serves as a dynamic and collaborative scholarly resource—both on and off the campus of Boston College—for important coursework, publications, symposia, online materials, and other programs that convey the distinctive character of the Jesuit mission.
Its Feore Family Lecture Series brings the world's preeminent scholars in the field of Jesuit Studies to Boston College for engagement with the University and the general public.
—News & Public Affairs