Morrissey College senior Grace An finds a quiet area in the McMullen Museum to study. All photos by Yiting Chen.

Inspiring works at the McMullen Museum of Art provided a backdrop for Boston College students preparing for finals during study days this month.
Following suit with an initiative launched at the end of the spring semester, chairs were set up after hours in the McMullen galleries, and the first floor was opened up to provide quiet areas for study late into the evening as well as during the day.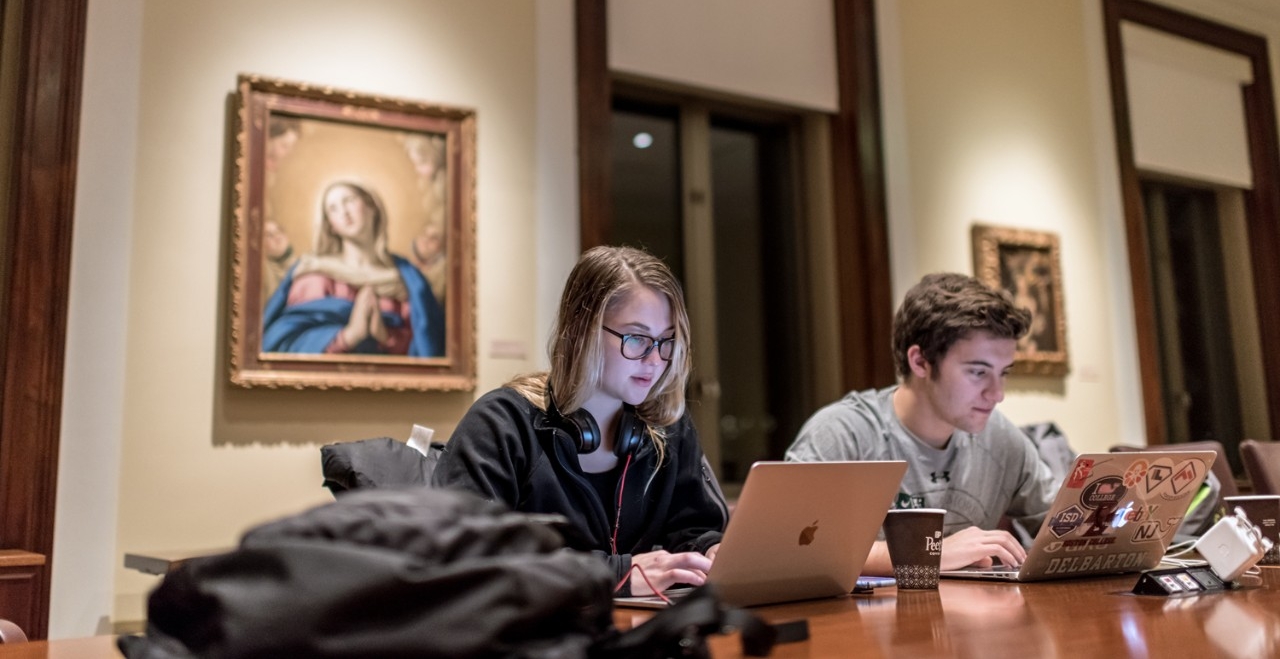 The McMullen can host up to 200 students in chairs, but they also often camp on the floor or on benches. Demand was higher this semester, as word of this new study venue had spread among students.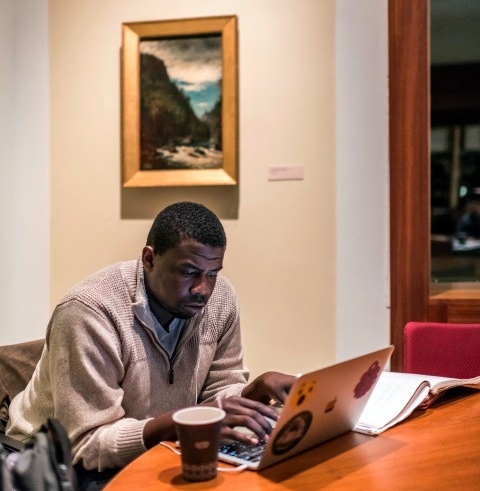 While the space itself is a draw for students, organizers say that the option to sit among beautiful works of art, and take a break to stroll through the exhibitions, is both stimulating and stress-reducing.
Coffee also was provided for the ever-important study breaks.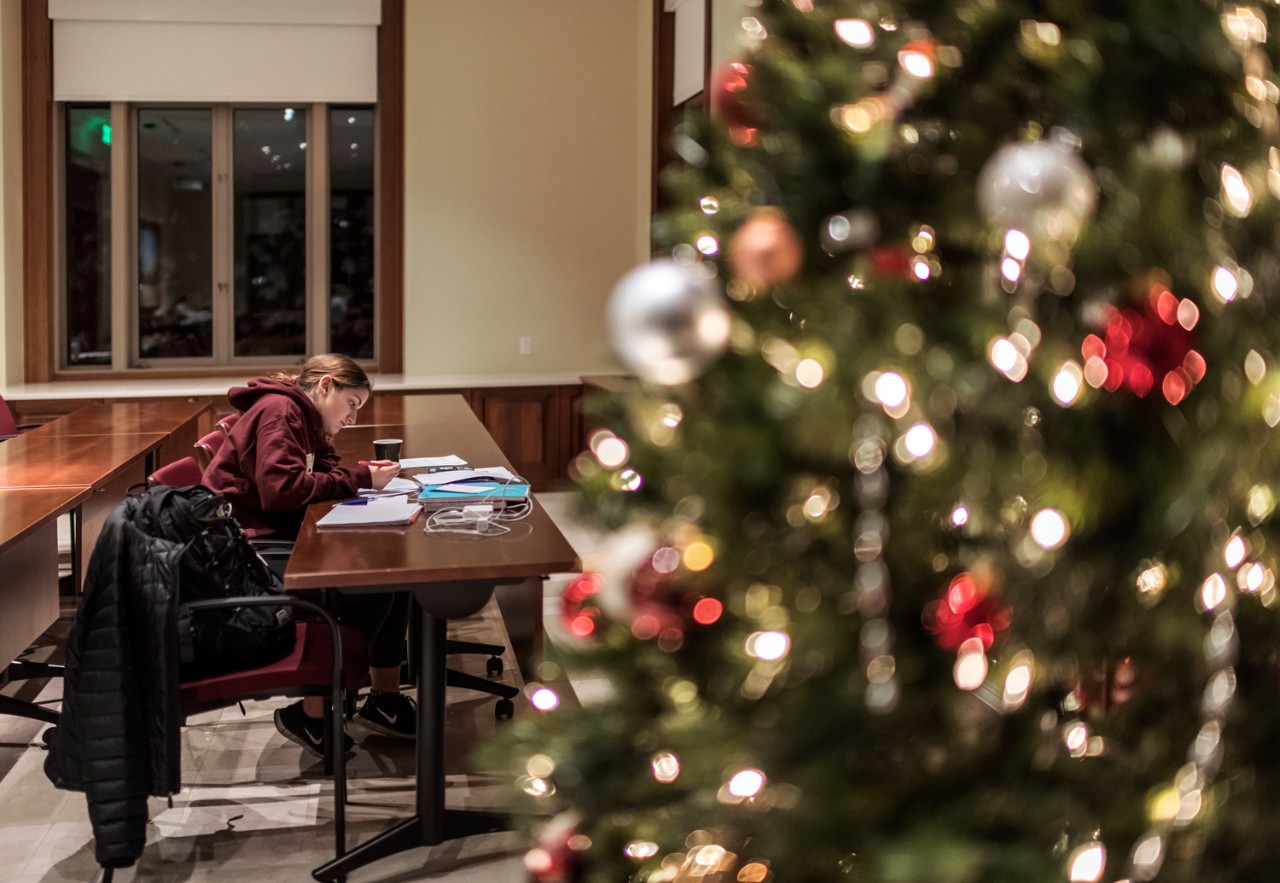 "We are delighted to open our doors until midnight to invite our students to enjoy the beauty of our McMullen Museum spaces and great works of art as they study for exams at the end of semester," said McMullen Director and Professor of Art History Nancy Netzer.    

Because the museum is a place for quiet reflection for many students, noted Education Outreach and Digital Resources Manager Rachel Chamberlain, "extending our hours during finals, when students need the space and reflective environment most, seemed only fitting." 

–Rosanne Pellegrini | University Communications