Sophomore Savannah Freitas sang Donny Hathaway's "A Song For You" at the 2018 Sing it to the Heights competition in Robsham Theater. All photos by Christopher Huang.

Stavros Piperis '19 was crowned winner of the 14th annual Sing it to the Heights Competition, Boston College's "American Idol"-inspired singing contest held earlier this month in Robsham Theater. He played guitar and sang "Colder Weather" by the Zac Brown Band.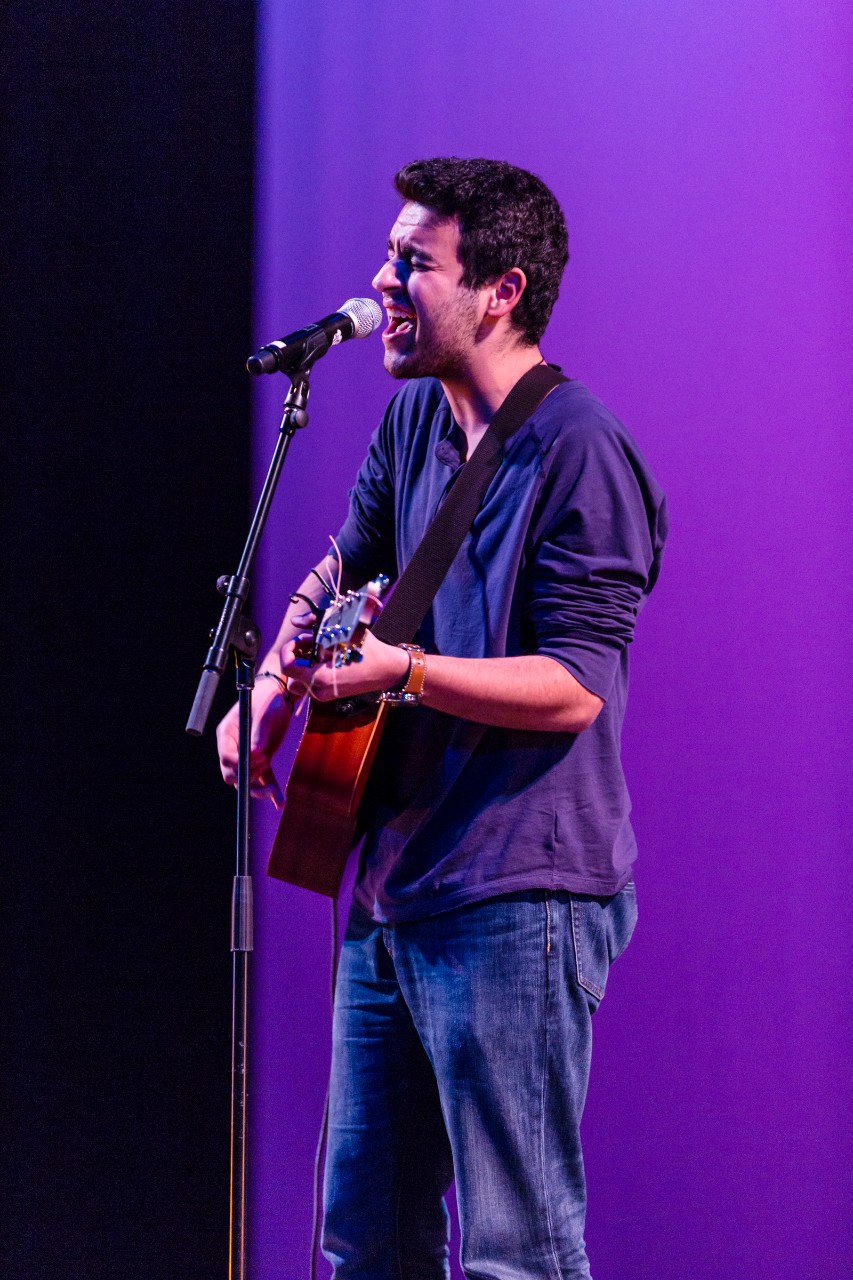 The event also helped to raise approximately $4,200 to benefit the music program at St. Columbkille Partnership School, a Catholic school in Brighton operated by St. Columbkille Parish, the Archdiocese of Boston and Boston College.
Second place was awarded to Nina Mojares '21, who played the piano and performed Nina Simone's "Feeling Good." Sophomore Savannah Freitas placed third. 
The Jesuit judges for this year's competition were Donald MacMillan, S.J., Ramesh Richards, S.J., and Ignatius Idoko, S.J.
In addition to the student contestants, entertainment was also provided by Sing It to the Heights 2017 winner Tonye Ikoli '20, the Boston College Acoustics a capella group, and the student choir from St. Columbkille.
"Sing it to the Heights supports a sensational cause," said Shelby Johnson, a graduate assistant in the Office of Student Involvement. "An event like this epitomizes how Boston College is a campus of men and women for others."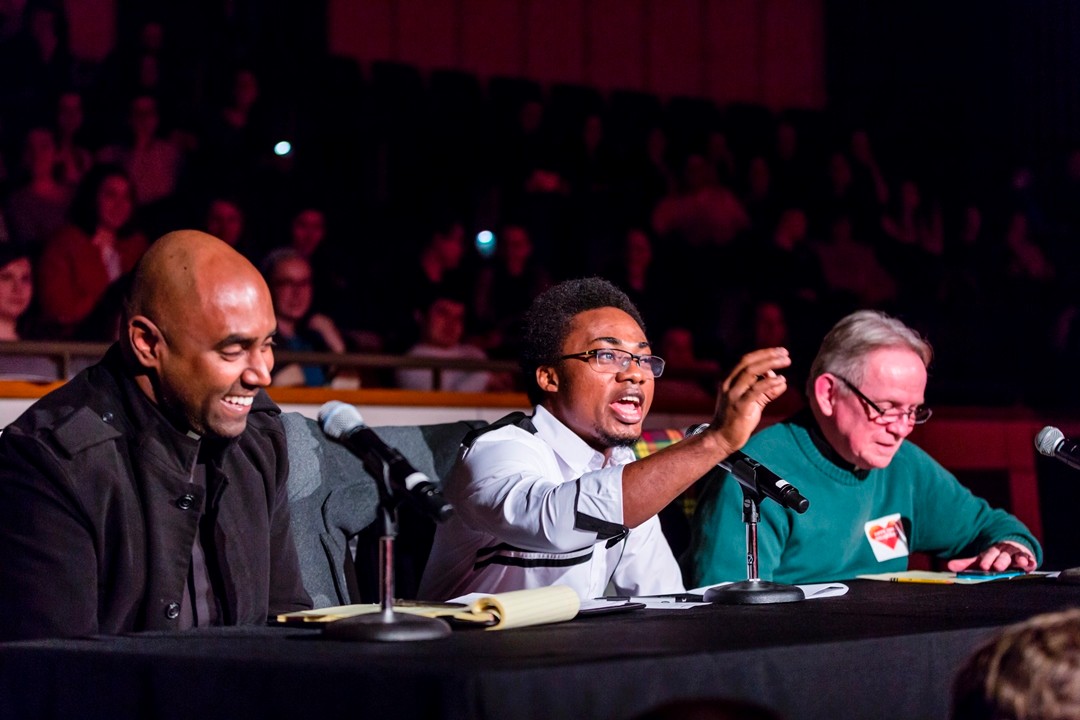 "Sing it to the Heights is one of our favorite events of the year," said St. Columbkille Head of School William Gartside. "In addition to the funds raised, the event gives our students an opportunity to not only showcase their own musical talents, but also to see the passionate and talented BC students who bring joy to the community through their performances."
Sing it to the Heights is sponsored by the Emerging Leader Program, Robsham Theater, the Office of Governmental and Community Affairs, and the Office of the Vice President for Student Affairs.



– University Communications