Justin A. Lloyd, a senior in the Morrissey College of Arts and Sciences from Milton, Mass., died on Aug. 3 following a long battle with cancer. He was 23.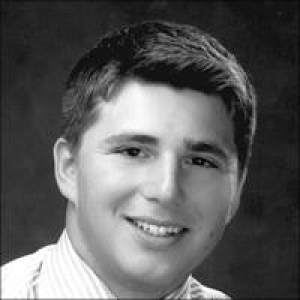 Justin Lloyd
Mr. Lloyd was a scholar-athlete at Thayer Academy in Braintree who displayed a particular talent at baseball; he was captain of the varsity team as a senior and received an honorable mention in the Independent School League season honors. Perfect Game, an amateur baseball scouting service, described his assets: "quick bat, good hands on the inside, solid pop, hits to all fields...solid foot work in the outfield, longer release, accurate throws."

After graduating from Thayer in 2012, Mr. Lloyd went on to attend Union College in Schenectady, New York, and looked forward to his first season with the Dutchmen baseball team, but in early 2013 he was diagnosed with adenocarcinoma, a rare form of glandular cell cancer.

The baseball team rallied around Mr. Lloyd, ordering bracelets that read "Lloydstrong" to sell as a fundraiser. Still recovering from surgery, Mr. Lloyd managed to join the team in Florida, where the Dutchmen were appearing in a tournament. When he arrived in the middle of a game, play stopped and the crowd applauded.

"That kind of put me over the hump after surgery," Mr. Lloyd told a columnist for Albany'sTimes-Union. "After that week, everything made a turn for the better — my wound started to heal, my back felt better."

Mr. Lloyd was able to attend most of the team's games during that spring. The Dutchmen, who developed a ritual of concluding their pregame huddles with a "Lloydstrong!" chant, went on to post the best season in program history up to that point.

Following six months of chemotherapy at Massachusetts General Hospital, he returned to Union and was able to appear in 10 games during the 2014 baseball season. But the cancer reappeared, and in January of 2015 Mr. Lloyd decided to transfer to Boston College, where he became an economics major.

Part of the reason for his decision was to make it easier for him to receive additional chemotherapy at MGH, but there was another, as explained on the GoFundMe page for the Lloydstrong Medical Trust, established to assist struggling families with similar medical needs not covered by insurance: "It was important to Justin to attend a college with a religious association that could provide spiritual guidance through this difficult journey."

In a relatively brief time at BC, Mr. Lloyd made an impression on faculty members such as Professor of the Practice of Economics Can Erbil: "Justin was a sweet, extremely pleasant and very hard-working student – an exceptional communicator with a very strong character and sense of responsibility, fairness and honor."

"Justin's resolve to do well in everything he attempted and to be as responsible as possible never ceased to amaze me," added Geoffrey Sanzenbacher, a research economist at BC's Center for Retirement Research who had Mr. Lloyd for three classes. In the spring semester, he said, "Justin made a point not just to e-mail me that he could not come to class, but to come to my office and tell me exactly what his constraints were, and try to figure out a way to complete his work. Sometimes, he would even be apologetic for not having work on time, when he absolutely did not need to be.

"He never once made excuses, but instead tried to do everything he could to complete the class to the best of his ability."

Mr. Lloyd displayed a similar determination in other facets of his life. He adopted the phrase "Rise Above It" as his source of inspiration, and chose its initials – RAI – as the name for the dog his parents got him. He worked for Fallon Ambulance and the John Hancock Financial Group, and joined Team IMPACT, an organization that connects children facing life-threatening illnesses with collegiate athletic programs.

He also shared his experiences via 15-40 Connection, an organization that promotes education and empowerment for early cancer detection. "A trip to the doctor's office can be a pain, but it is worth that hour or two out of your day to make sure you are okay," Mr. Lloyd wrote. "For any health problem, not just cancer, the longer you wait the worse the prognosis will be. A simple trip to the doctor can provide peace of mind, and being proactive means whatever treatment you need will likely be less intense."

Mr. Lloyd is survived by his parents Kenneth and Jeanne Lloyd, and brothers Jonathan and Jared.

A Mass of Christian Burial took place on Aug. 11 at Saint Agatha Church in Milton. Mr. Lloyd's family and friends held a celebration of his life on Aug. 10.
In lieu of flowers, donations in his memory may be made to the Lloydstrong Medical Trust, Commonwealth Financial Group, c/o Melanie Kelly, Suite 800, 75-101 Federal Street, Boston, Mass. 02110.

Condolences may be sent to The Lloyd Family, 57 Colonial Rd., Milton, Mass. 02186
–University Communications