The Boston College Career Center's popular Endeavor program, which aids career exploration for sophomores studying the liberal arts, returns for a third year with a few enhancements to improve students' experiences, according to organizers.
Endeavor, which will take place Jan. 10-12, provides networking opportunities, skill-building activities, and career treks into Boston with alumni and prominent employers. Participating students explore, reflect, and consider how best to advance their interests and goals, while learning to connect the value of their liberal arts education to their career, and developing skills that will be desirable to employers.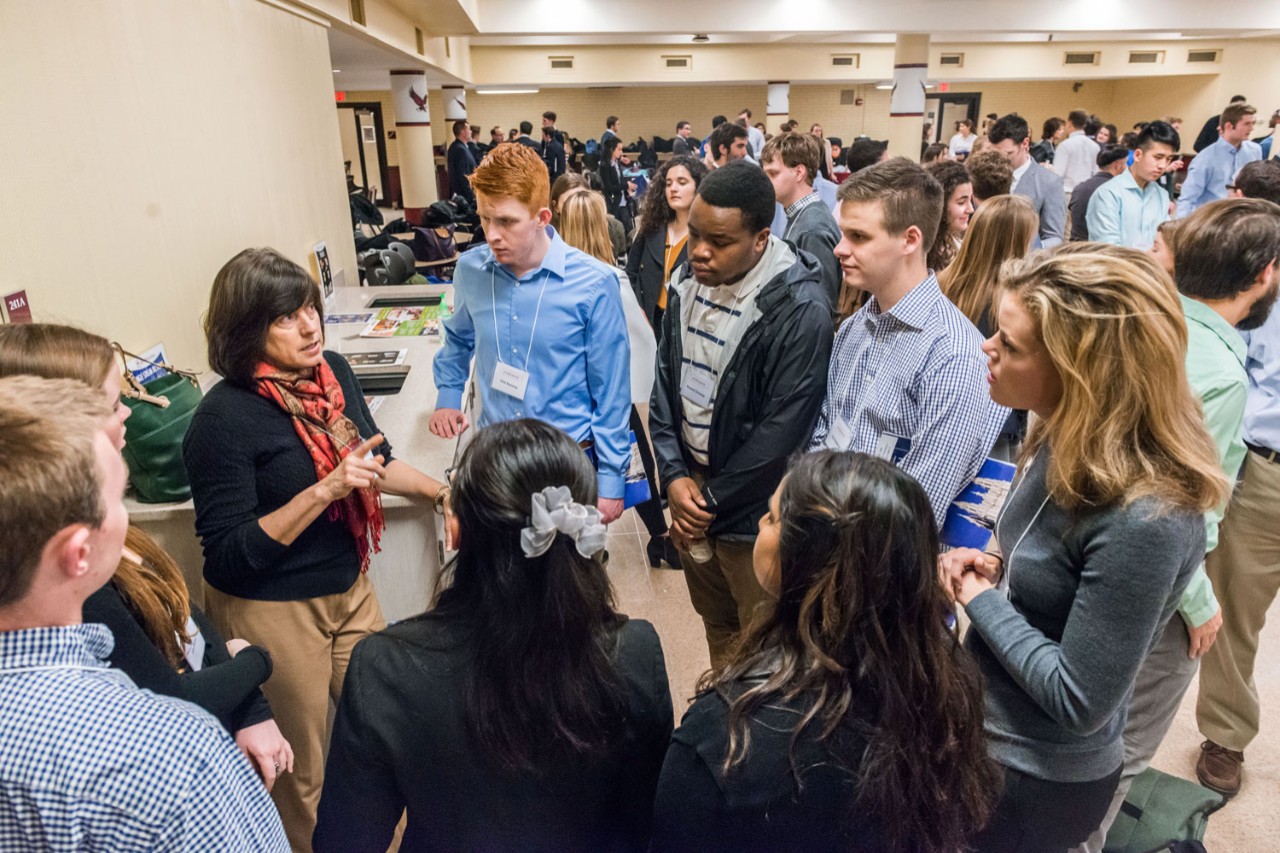 Student Affairs, the Morrissey College of Arts and Sciences, Office of Residential Life and Alumni Association are collaborating with the Career Center on Endeavor, which last year drew more than 200 students.
A highlight of this year's Endeavor will be a keynote speech by author and essayist Lev Golinkin '03, who was the featured speaker at BC's First Year Academic Convocation in September. Golinkin's memoir A Backpack, a Bear, and Eight Crates of Vodka chronicles his family's efforts to escape persecution in the Soviet Union in the waning days of the Communist regime.  
"Lev was an ideal choice because he exemplifies what we aim to teach at Endeavor," said Career Center Director of Career Education and Strategy Rachel Greenberg.  "As a biology major and award-winning author, he demonstrates to students how paths are often nonlinear and a liberal arts degree can be tailored to fit their own interests and goals. After his inspiring talk at First Year Convocation, we're very excited to bring him back to campus to speak to sophomores." 
In addition to Golinkin, approximately 70 alumni will return to campus to share their own career stories as well as their perspectives on how their BC liberal arts degrees have helped them in their own careers.
Among the changes for Endeavor 2018 will be an increase in the number of Endeavor Fellows – prior Endeavor participants who serve as mentors to current attendees – from 14 to 24, Greenberg said, thus providing stronger peer mentorship during the program.
At the suggestion of past participants, she noted, Endeavor will also include more "built-in opportunities to reflect on and share with their peers how their liberal arts education is helping them to develop the competencies employers are seeking."
Another change for 2018 is a mobile app to aid in participants' navigation throughout the three days, added Greenberg. "The app will feature alumni biographies for students to reference, a discussion portal, scheduling information, and more." 
Greenberg and other Endeavor organizers are heartened by positive reactions to the program from students like Natasha Murcia '19, who attended last year. She found herself intrigued by her visit to a technology company, where she listened to an employee talk about life in the workplace, and was emboldened to pursue, and land, a summer internship in New York City.    
"The one immediate thing Endeavor gave me was confidence," said Murcia. "As a philosophy major at the time, I was always unsure of what my career path would unravel to be. It didn't feel like I belonged to this traditional path that many students at BC so vehemently seem to pursue. After Endeavor, I realized that that was OK. I would make my own path, meet the right people, and find my way – the 'Nat way.' Everyone has their own unique success story. I will, too!"
Registration for Endeavor 2018 ended Dec. 1. For information on the program, click here.
-Sean Smith / University Communications