Nineteen members of the Boston College Class of 2018 have been selected as members of this year's Teach for America corps.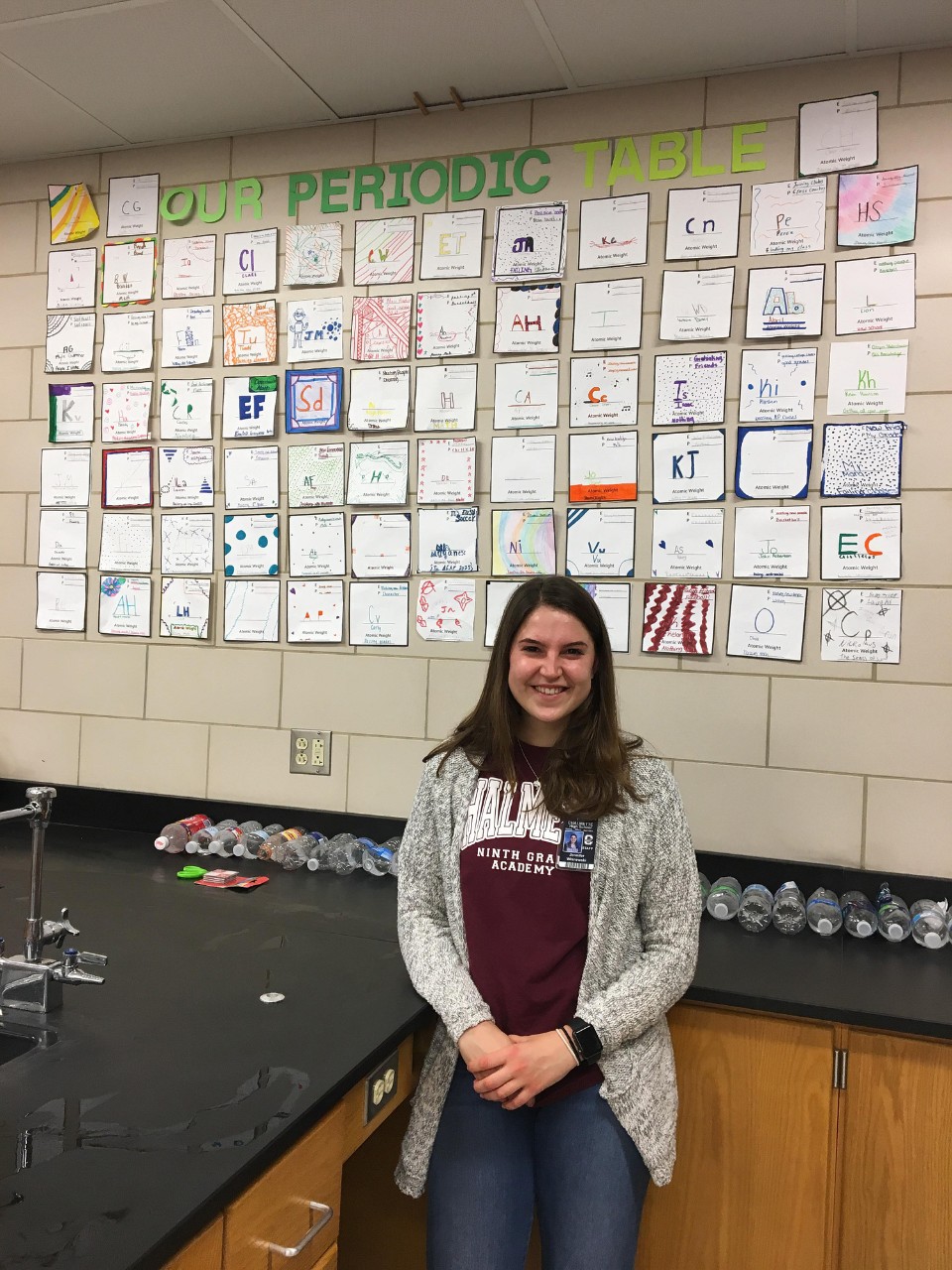 Jennifer Wisnewski '18
Founded in 1990, Teach for America enlists, develops, and mobilizes the nation's most promising individuals, who commit to two years of teaching at high-need schools in urban and rural areas across the country and become lifelong leaders in the effort to end educational inequity.
Jennifer Wisnewski '18 of Hyde Park, New York, joined Teach for American to help create equal access for all students, especially in the STEM fields. An environmental geoscience major in BC's Morrissey College of Arts and Sciences, she is currently teaching physical science to ninth-graders at Chalmette High School in St. Bernard Parish, Louisiana.

"I wanted to use the opportunities that my family and Boston College provided me to help students have a bright and successful future, " Wisnewski said, "so that they too can be men and women for others."

To date, 613 Boston College alumni have participated in Teach for America. In addition to Louisiana, this year's BC corps members will teach in Arizona, Arkansas, California, Florida, Hawaii, Indiana, Massachusetts, Mississippi, North Carolina, New York, Rhode Island, Tennessee, Texas, and Wisconsin. 
In total, a diverse network of more than 56,000 Teach for America alumni continue to use their talents within and outside the education system to shape the nation's political, economic, and social future.

University Communications