Morrissey College of Arts and Sciences junior Mark Kindschuh, who was studying in London at the time of the terrorst attacks that killed seven on June 4, has been much in the news this week for his heroic effort to help save the life of a wounded man.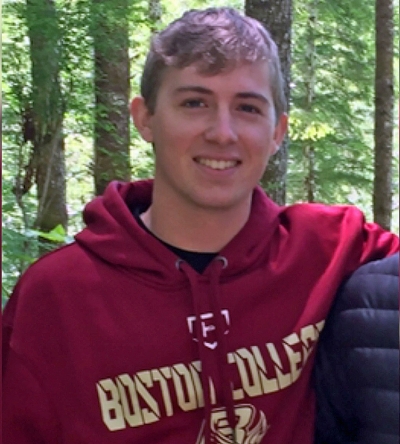 Mark Kindschuh
The political science major and ROTC cadet was at Wheatsheaf Pub when he witnessed gunshots outside, and a bystander bleeding profusely from a head injury. Kindschuh rushed forward to get help for the vicitm and used his belt to attempt to stop the bleeding.

"All I could see was one man at the front on the ground with a pool of blood forming," the Bay Ridge, NY, resident told WABC-TV. He gave a personal account of the chaotic scene in interviews with BBC News and ABC News 'Good Morning America.'
"It went from lifesaving to life-sacrificing," Kindschuh's father, who is director of Coney Island Hospital's Emergency Department and also named Mark, told Fox News, speaking of the moment when his son stepped in to aid the victim. "When he made the decision – that is a different category of exceptional.
"He stayed with him and didn't think of anything of himself," Dr. Kindschuh told WABC News in a separate interview. "I've never been prouder in my entire life."  
A graduate of Jesuit Regis High School, Kindschuh was among BC students taking a course on cosmopolitan London taught by Professor of English Kalpana Seshadri, all of whom are reported to be safe.

Other reports: Catholic News Service, New York Post
–University Communications