It's been a whirlwind break for BC band Juice, which in its first festival performance wowed the judges and took the $20,000 grand prize at the fifth annual Land the Big Gig music competition at this year's Summerfest in Milwaukee. More than 150 entrants from around the country submitted audition videos to the event, with the pool winnowed by music industry professionals to three performing finalists.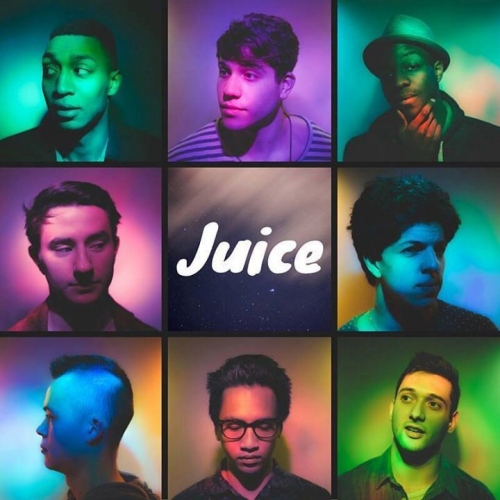 Deemed "stunningly good" by one judge, Juice is an eight piece mixture of funk, hip hop, R&B, rock, pop, and alternative influences. In the two years since its formation, Juice has won BC's Battle of the Bands twice, and has grown steadily in popularity, performing not only on campus but also headlining at local venues such as Brighton Music Hall, the Middle East Downstairs, Boston's House of Blues Foundation Room, and at New York City's Mercury Lounge.

The band includes vocalist Ben Stevens '18 of the Carroll School of Management; vocalist and electric violinist Christian Rougeau '18, vocalist and guitarist Kamau Burton '17, guitarists Daniel Moss '17 and Michael Ricciardulli '17, drummer Miles Clyatt '17, and keyboardist Chris Vu '17, all students from the Morrissey College of Arts and Sciences; and bassist Rami El-Abidin, who graduated in 2015 with a degree in psychology. Juice raised more than $15,000 on Indiegogo to make its self-titled debut album, released in late April.
Play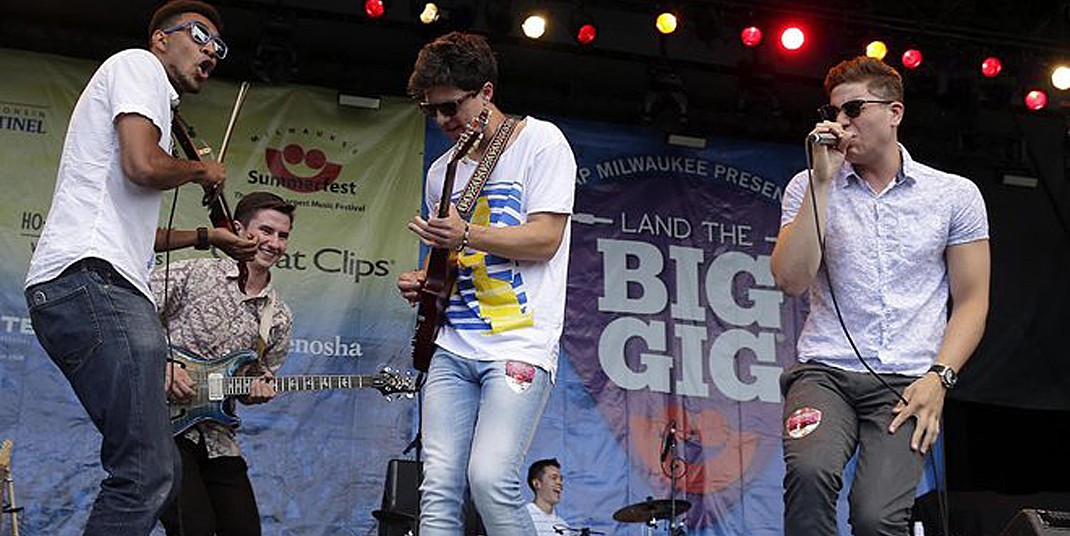 Juice takes the top prize at Land the Big Gig competition at Summerfest 2016.

"From Boston to Milwaukee, it's a whirlwind," Ben Stevens told the Milwaukee Journal Sentinel. "We're honored. It wasn't even about the money. It was such an electric experience for all of us. It's sublime. I can't even put it into words."
 
Play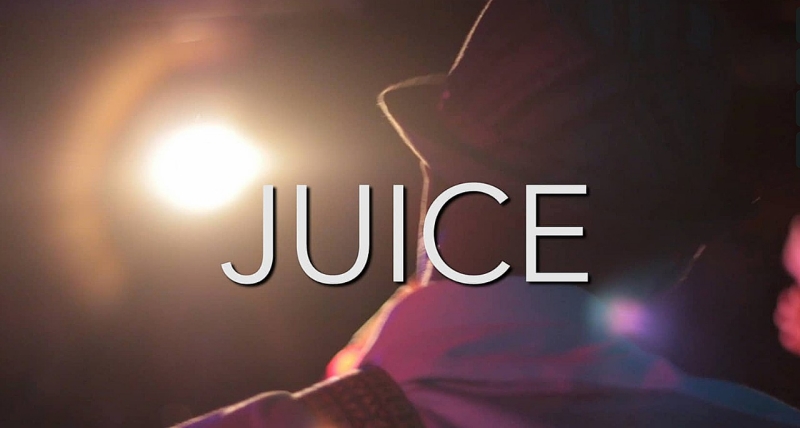 Juice performs the original song 'Pineapple Groove' live at the Middle East-Downstairs earlier this summer. (Video by John Walsh '17.)