More than 150 students, accompanied by family and friends, will gather in the Murray Room of Yawkey Center on April 18 for a celebratory dinner and awards ceremony in honor of 2017 graduates of BC's Woods College of Advancing Studies.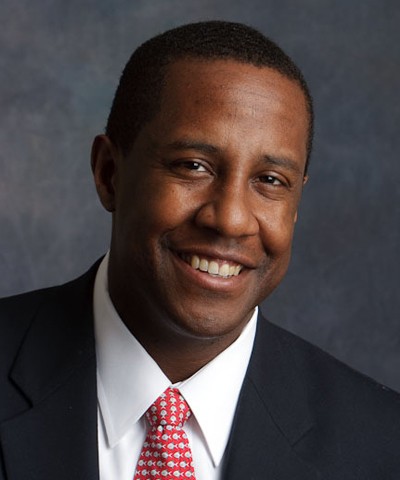 Newton Mayor Setti Warren '93
Boston College alumnus Setti Warren '93 will address the graduates. An Iraq War veteran and two-term mayor of the City of Newton, one of BC's host communities, Warren is credited with spearheading a financial turnaround for the city, which was facing a fiscal crisis when he took office. He serves on the U.S. Conference of Mayors' advisory board and is a member of the Council on Foreign Relations.

The event's award ceremony will recognize members of the Woods College graduating class as well as distinguished alumni of the school.

From the Class of 2017, Jeffrey R. Kelley will receive the Richard Lombard Award for academic excellence.

Arvind Sharma, who completed his M.S. in Applied Economics degree in December 2016, will receive the school's Graduate Award.

Barbara Brilliant will receive the Distinguished Alumni Award, which recognizes graduates of the Woods College who embody perseverance in the pursuit and completion of their degree, as well as the application of their studies to "be more" in both their personal life and professional pursuits. A television host and producer, print journalist, musician, and consultant, Brilliant created and served as executive producer for the Peabody Award-winning historical film "Broadway Musicals: A Jewish Legacy," which aired on PBS "Great Performances" as well as worldwide.  

"The recipients of our awards serve as example and inspiration to both our current students and our alumni," said Woods College Dean Rev. James Burns, I.V.D. The inaugural graduation Distinguished Alumni Award was presented  in 2014 to Boston Mayor Martin J. Walsh, who attended the Woods College while he represented his Dorchester neighborhood in the Massachusetts House of Representatives.

"The graduation dinner is a special night at the Woods College," said Fr. Burns. " Our students and graduates come from a variety of professional backgrounds with varying personal circumstances, often enduring many obstacles—for example, the multiple demands of the full-time employee who is also a parent (sometimes single) balancing work, family and studies; the young student who never dreamed he or she could attend Boston College due to other personal yet real commitments; those tending to ailing family members or supporting those who live at a distance; and of course, harkening to our roots, the student new to this country who knew that education was the best way to move their life forward.

"These backgrounds are illustrative of all of our award recipients throughout the years. They are representatives of the best of Woods College students, all of whom demonstrate Jesuit ideals of the commitment to justice, to be men and women for others in service to the greater good," Fr. Burns said.

The Woods College of Advancing Studies at Boston College provides flexible, academically rigorous, ethics-focused undergraduate, graduate, and certificate programs for non-traditional students. In keeping with the Jesuit educational tradition of Boston College, the Woods College seeks to prepare students for citizenship, service, and leadership in a global society.
—Patricia Delaney | University Communications