Sammie-Marie Oluyede, who received her bachelor's degree on at BC Commencement May 22, is the winner of the 2017 Dr. Donald Brown Award, which recognizes a senior who has made extraordinary contributions to Boston College, and particularly to the AHANA community.
"BC has taught me how to be a 'woman for others' in my own way," said Oluyede, who will be participating in the NBC page program in New York City. "While I have always known that helping others is a priority in my life, during my time at BC I have learned that I can make this happen outside of traditional methods. There is not just one way that I can be of help to others."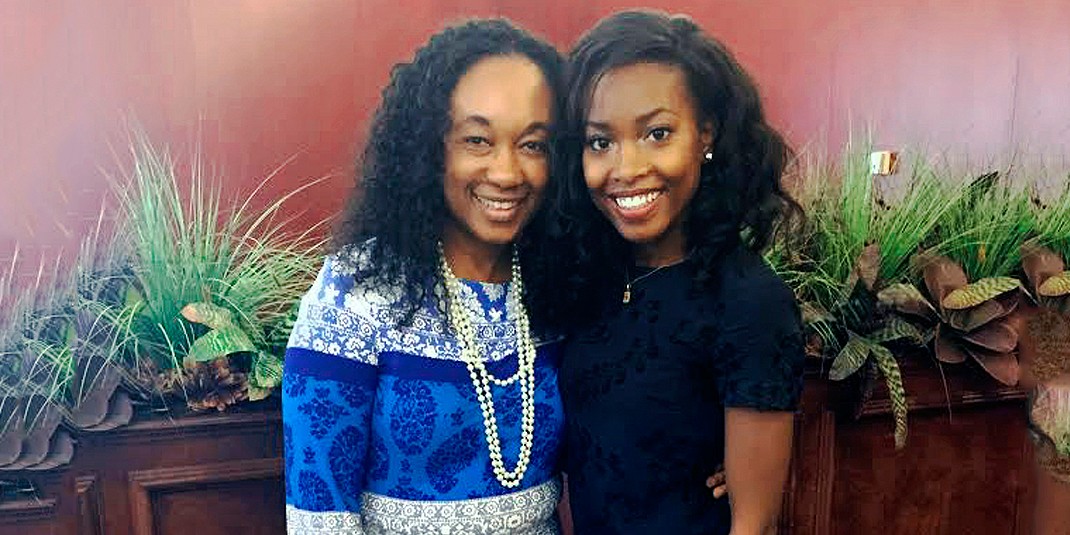 A native of Albany, NY, Oluyede majored in communication with a minor in African and African Diaspora Studies. Her four years at BC included a strong commitment to the Black Student Forum – where she served as events planner and, this past year, as senior advisor/CEO – and African Student Organization, where she held the title of chief operating officer and later vice president. 
She also was a four-year member of the Haitian Association, the Caribbean Culture Club and BC's all-female step team FISTS (Females Incorporating Sisterhood Through Step), the past two years as president. Oluyede took on a mentorship role through biweekly meetings with Sisters Let's Talk, a support group at BC that facilitates connections between female students of color and female faculty/administrators of color. As a senior, she served on the Black History Month Committee and participated in the Mississippi Delta Volunteer Corps service trip.
Oluyede said her many memorable moments at BC included her performance with FISTS at the annual "Showdown" campus dance event in Conte Forum.
"I remember seeing nothing but bright lights and then hearing a few of my friends yell my name, and then everything went blank until I got off stage. The adrenaline rush that comes from this spectacular show is like nothing else. Seeing all of your hard work come to life on stage in front of more than 4,000 people is one of the most exhilarating and rewarding feelings ever."
Getting together with her fellow student organization members for non-business events was another enjoyable facet of BC life, she said, recounting a cooking party she hosted for the African Student Organization executive board. "We cooked some food, had a karaoke competition and celebrated all of our hard work from the past semester and in preparing for the fashion show. 
"Although we were always meeting with each other to plan our next events, the time when I got to hang out with the members of my various organizations outside of meetings was always the best."
–University Communications