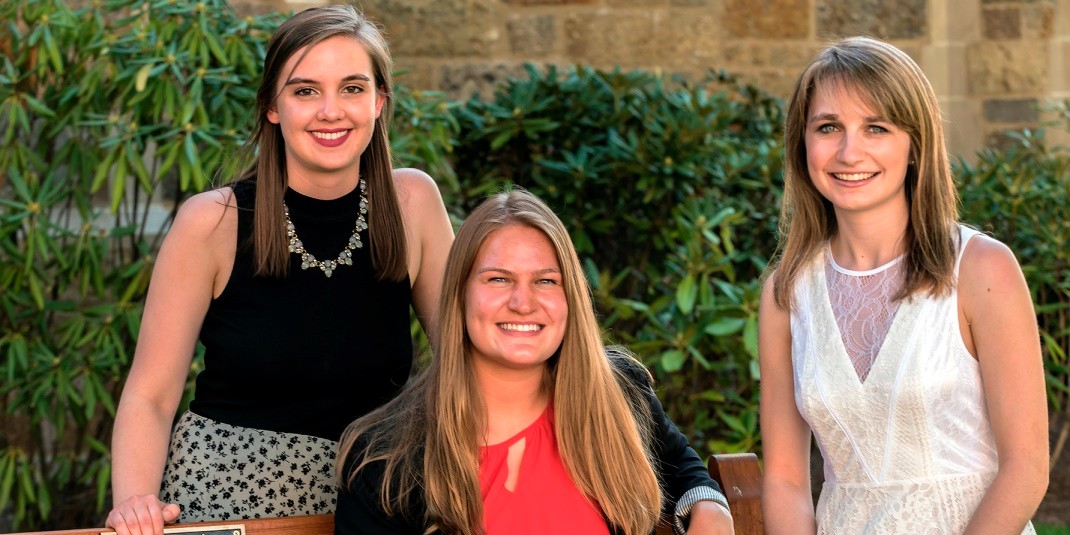 The Edward H. Finnegan, S.J., Award is presented to the graduating senior who best exemplifies the University's motto "Ever to Excel." The award was presented to Lauren Wedell—a member of the Carroll School of Management Honor Program—at Commencement on May 22, 2017. Here is a look at the other members of the Class of 2017 who were finalists for the award.

---
Brittney Bentivegna Connell School of Nursing
Bentivegna of Southport, Conn., served as co-president of the Boston College Student Nurses Association. In addition to her clinical rotations at Massachusetts General Hospital, Boston Medical Center, VA Medical Center, and McLean Hospital, she conducted clinical work in the Dominican Republic. She was inducted into the BC chapter of Sigma Theta Tau, the international honor society for nursing. She was one of only four nursing students nationwide chosen for Mass General Hospital's Carol A. Ghiloni Oncology Student Nurse Fellowship, a 10-week preceptor program to develop nursing skills. She also served as the women's secretary for the University Chorale, helping to organize seasonal concerts and the annual spring break tour in Europe. This summer, Bentivegna, who plans on a career as an oncology nurse, will partake in residency program at Vanderbilt University Medical Center.
---
Morgan HealyLynch School of Education
Healy, a secondary education and history major from Los Altos Hills, Calif., has been a mentor in the College Bound program, working with high school students to develop their study and learning habits, improve their English proficiency, and advise on college applications. She went on to serve on College Bound Mentors' executive board and as the group's undergraduate president. She has taught English to adults at the Presentation School Foundation Community Center in Brighton. Through BC Reads, she has presented lessons to fifth-graders at St. Columbkille Partnership School and helped lead a book drive for the school. She was inducted into Alpha Sigma Nu, the Jesuit national honor society, and was a member of the Lynch School's Honors Program. A Fulbright winner, Healy will spend 2017-18 in Brazil, teaching English. She will pursue graduate studies at Harvard University upon her return.
---
Maura Lester McSweeneyMorrissey College of Arts & Sciences
Lester, a philosophy major and international studies minor from Nicaragua, served as the director of external affairs for the student group OLAA (Organization of Latin American Affairs). As a student ambassador for Catholic Relief Services, she led efforts to raise $20,000 for earthquake relief and trained more than 100 students in legislative advocacy. Lester helped prepare Connell School of Nursing students for clinical work in Central America by teaching Spanish medical vocabulary and explaining the healthcare system in Nicaragua. She worked to obtain official university recognition for the Other Americas organization, a campus forum for all things Latin American. She served as the club's president, managed the website, and published its magazine and newsletter. She was honored with the 2016 Archbishop Oscar Romero Scholarship and the 2016 Paul Chebator and Mer Zovko Ever to Excel Award.
Information from students' Finnegan Award nomination papers was used for this article.