Boston College's Auxiliary Services division has received two awards within the last several weeks, one for excellence in promoting sustainable commuting options and the other for event management.

BC Transportation and Parking, a department under the Auxiliary Services umbrella, was recognized at the 2017 Massachusetts Excellence in Commuter Options (ECO) Awards, sponsored by MassRIDES, during a ceremony at Fenway Park in early April. Transportation and Parking Manager John Savino was presented with an ECO Pinnacle Award, which celebrates exemplary contributions that colleges/universities and other Massachusetts employers have made toward encouraging and supporting employees who use green, sustainable, and healthy transportation options in the state. Employers make a difference in reducing an organization's greenhouse gas emissions by encouraging employees to travel to work by public transit, bicycling, walking, and through the promotion of carpools and vanpools.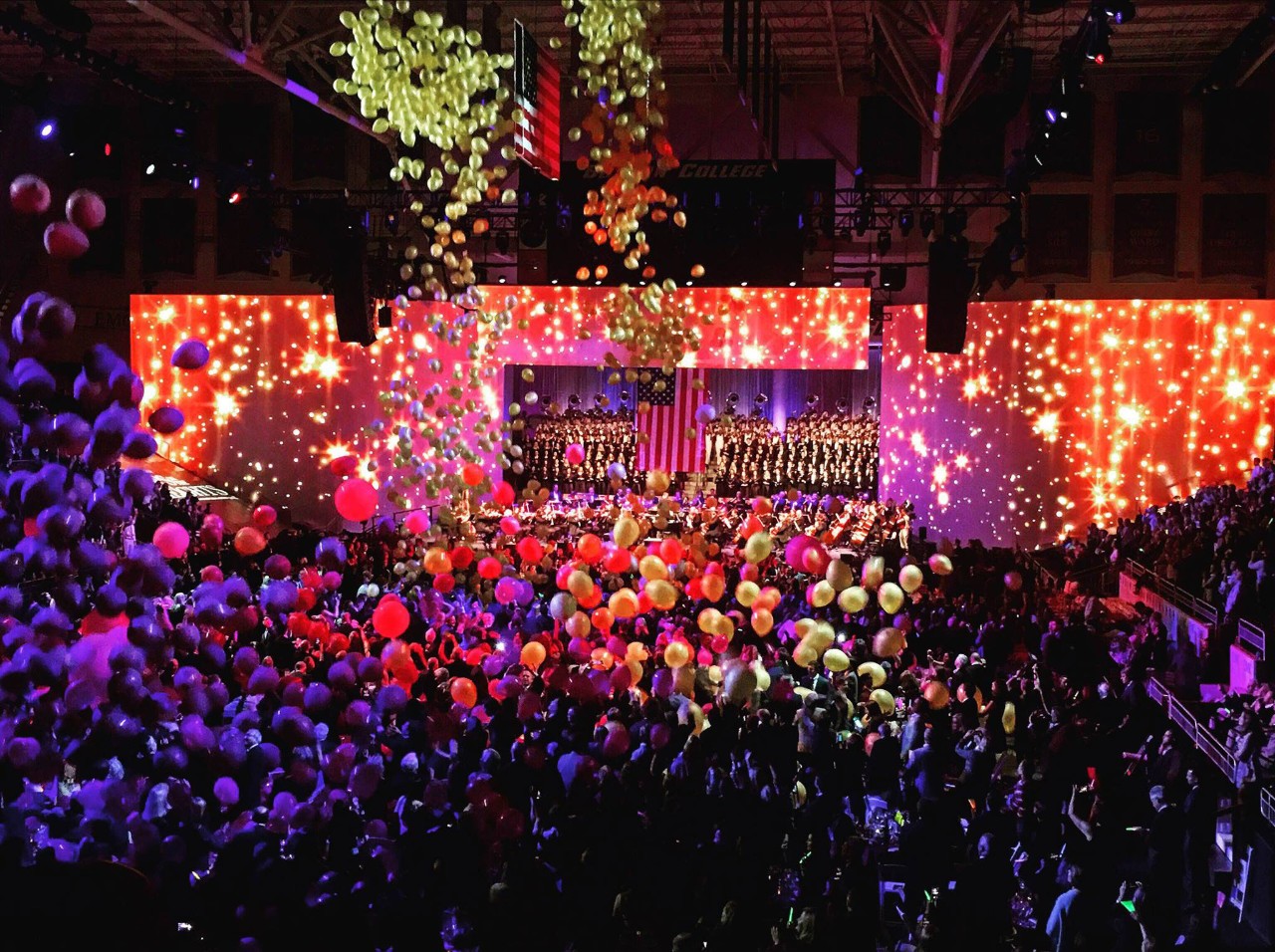 In late March, Auxiliary Services' Event Management team was honored for its work in support of the 2016 Barbara and Jim Cleary Pops on the Heights Scholarship Gala by the Association of Collegiate Conference and Event Directors-International with the Outstanding Institutional Achievement Award in the single event category. Event Management Director Jason McClellan and Senior Events Specialist Jim Mastin accepted the award on behalf of the team at the ACCED-I annual conference in Orlando.
The highlight of Boston College's Parents' Weekend and the University's largest annual fundraiser, Pops on the Heights featured maestro Keith Lockhart leading the Boston Pops Esplanade Orchestra, guest artist and award-winning stage and screen performer Kristin Chenoweth, and performances by several BC student musical groups.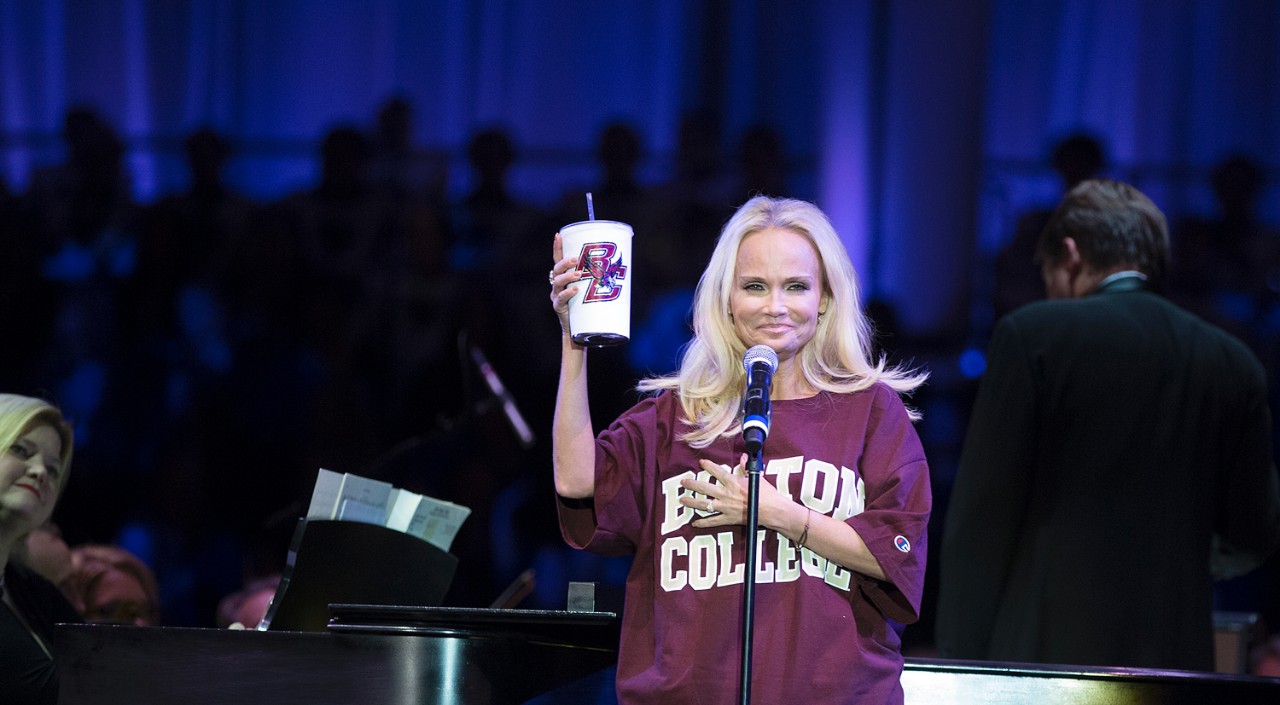 It was the task of Event Management to coordinate 240 BC employees and volunteers from 10 University departments, as well as external vendors, in transforming Conte Forum from an athletics arena into an elegant venue for the Pops on the Heights dinner and performance, then to transform it twice more during the same weekend: first, into an appropriate setting for the Parents' Weekend Family Liturgy on Sunday morning, then back to a hockey arena by Sunday afternoon.
Preliminary planning for the 2016 event began immediately following the previous year's Pops on the Heights gala.

"It's a thrill to know that our BC team of Auxiliary Services is helping to raise the industry bar of expectations by our execution of event management and transportation services for our campus community," said Associate Vice President for Auxiliary Services Patricia Bando.

"Both of these awards recognize departments that are too often unsung heroes, working behind the scenes to plan and execute complex tasks, such as getting thousands of cars parked and dozens of bus trips moving in a single day while also positively contributing to the environment, and helping our University Advancement team to coordinate the many moving parts involved in coverting a sports arena into a wonderful gala venue.

"We aim to exceed expectations every day," said Bando. "These awards are success symbols for our team members."
—Patricia Delaney | University Communications