Morrissey College of Arts and Sciencces niochemistry major Eric Snow, a newly named Beckman Scholar. (Lee Pellegrini)

Chemistry major Enric Adillon and biochemistry major Eric Snow have been selected as Beckman Scholars, premier fellowships funded by the Arnold and Mabel Beckman Foundation to support outstanding undergraduate students in the sciences.

The sophomores were chosen by a faculty committee established as part of the three-year, $156,000 foundation program award, which will support the selection of two scholars each year.

"Enric and Eric were selected from a pool of the top students in biology and chemistry here at Boston College who applied for the Beckman Scholars program in early March," said Associate Professor of Chemistry Jeff Byers, a co-principal investigator on the grant and a member of the selection committee.

"Although we had many great candidates, Enric and Eric's applications and interviews really blew us away. They both demonstrated a passion for science and a desire to use what they discover in the lab for the betterment of society."
As Beckman Scholars, Adillon and Snow will receive financial support for their research for two summers and their junior year. Adillon will work with faculty mentor Byers and Snow will work with Assistant Professor of Biology Laura Anne Lowery, also a co-principal investigator on the grant.

The two students will attend the annual Beckman Scholars Symposium with their peers from around the U.S., as well as professional conferences in their respective fields, said Byers.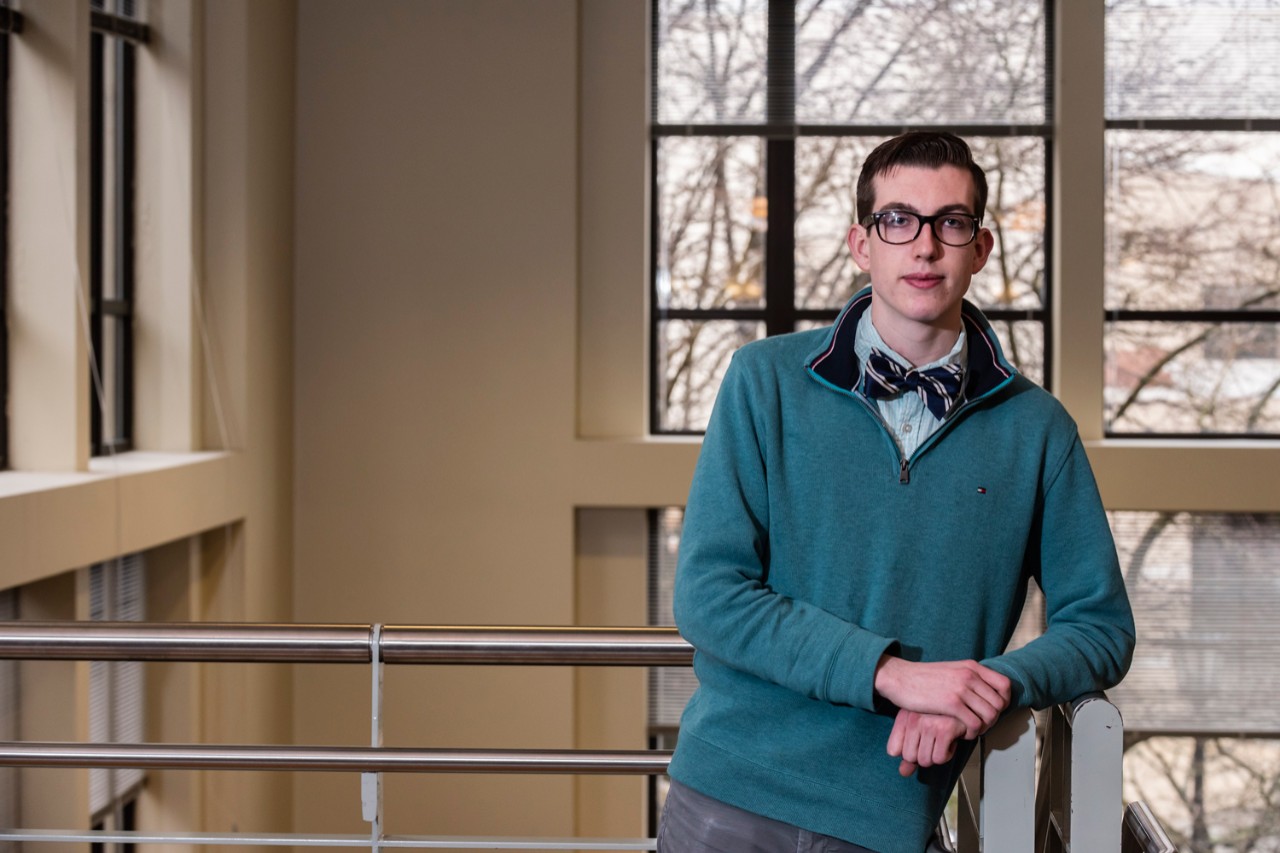 Adillon said he's generally focused on inorganic and organometallic chemistry within his major. Specifically, his Beckman research will study the development of new catalysis systems and their application to the conversion of carbon dioxide into useful chemicals or fuels.

"This is really exciting because it will allow me to continue to do the kind of research I've been doing at BC and in Professor Byers' lab for the last year-and-a-half," said Adillon, of Short Hills, NJ. "It's going to provide a structure and a network of peers to communicate with and relate to in a direct way. I really hope I can learn a lot about the best way to do research and ways I can improve as a scientist."

Snow, whose research interests are in cancer and neurobiology, said he plans to study the underlying mechanisms leading to congenital heart defects in patients suffering from a rare genetic condition, Wolf-Hirschhorn Syndrome.

"I am elated to have the opportunity to continue my scientific research here at BC under the title of a Beckman Scholar," said Snow, of Wayland, Mass. "It is an amazing opportunity, and the funding will support my research project through my junior year. I have enjoyed my time here learning science in the lecture halls, but I am looking forward to creating my own research project in the lab."

BC was one of 12 colleges and universities chosen earlier this year for Beckman Program Awards. With additional funding from the University, Byers said the Beckman program will have a higher profile on campus. Adillon and Snow will host a Beckman Scholars Colloquium within the next year, bringing two leading scientists to campus to give talks and meet with BC students interested in pursuing careers in chemistry and biology.

"We are putting together the Beckman Scholars Colloquium, either in the fall or next spring, and hosting speakers to give talks geared toward undergraduates," said Adillon. "We envision speakers who will help spur excitement in chemistry and biology and to do research in those fields. I think it is going to be a great couple of years."
Ed Hayward | University Communications | April 2018